As a management consultant, it's likely your income structure is more complex than most. This means you could benefit from working with a bank and wealth management firm that can provide personalised solutions, particularly if you are looking for a mortgage, foreign exchange support or financial planning.
Investec has a private banking team that specialises in working with city professionals, including management consultants. Here, Investec Private Banker Ryan Dixon, and Divisional Director for Wealth Advisory Simon Bashorun of Investec Wealth & Investment, answer some common questions about the support that is available.
What are the financial challenges commonly facing management consultants?
Ryan: Many management consultants have a complex income profile. For instance, you may receive part of your pay through profit distributions or performance-based bonuses. This means you need a banking partner that can help you manage your money efficiently and look at your wealth holistically to help you achieve your financial goals. At Investec, our private banking team works closely with specialist teams including foreign exchange dealers, financial planners and investment managers with the aim of protecting and growing your wealth.
What mortgage options are available for management consultants?
Ryan: Some mainstream mortgage lenders take a limited view of affordability, but a specialist bank like Investec can take different forms of income into account such as foreign currency income and bonuses. We have a number of clients who work in management consultancies, and so we understand the earning trajectory that comes with the profession and we may be able to offer a higher LTV than you expect.
We can also tailor repayment plans to allow you to make your mortgage repayments at a time that suits you; many of the city professionals we work with choose to coincide capital reductions with liquidity events.
Lastly, it may be possible to incorporate an interest-only element into a mortgage; this could support your cash flow.
I work for a US firm and receive foreign currency. Is Foreign Exchange support available?

Ryan: Receiving income in a foreign currency comes with its own challenges. At Investec, it is possible to hold up to 15 currencies in a Currency Access Account and view and manage your balance in one place for ease.
Our private banking team includes integrated foreign exchange dealers who can help monitor the markets and execute trades when agreed rates are met.
If you are receiving income in a foreign currency, you may benefit from securing an exchange rate for eligible trades up to 24 months in advance, to give you certainty over your future payments. While you would not benefit if the rate moved further in your favour, some clients choose this option for peace of mind.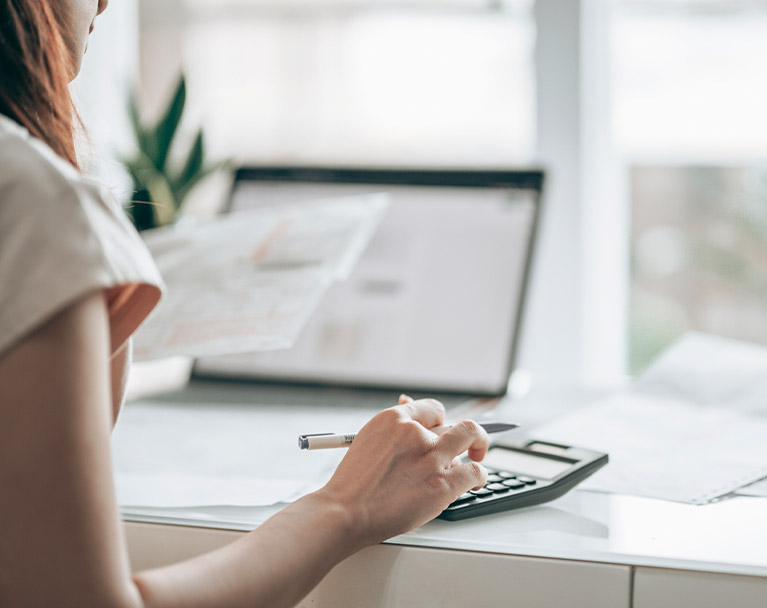 Ryan Dixon,

Private Banker, Investec
As well as supporting day-to-day transactional banking, as private bankers, it is our aim to build a long-term relationship with you and connect you with the specialists you need at each stage of your journey.
Should I be considering financial planning or wealth management?
Simon: Having a robust financial plan in place is an invaluable way of ensuring that your finances are aligned with your short and long-term objectives. There's never a bad moment to plan ahead and think about your financial goals, but it can be particularly useful if you are expecting a promotion, or thinking about how to make the most of your bonus or dividends.
Many of the clients we work with at Investec are busy, time-poor professionals; working with an experienced financial planner can help take the pressure off.
Our financial planning support includes ensuring your assets are structured in a tax-efficient way and is a gateway to comprehensive investment management with the aim of growing and protecting your wealth.
What else should I look for in a private bank?
Ryan: As well as supporting day-to-day transactional banking, as private bankers, it is our aim to build a long-term relationship with you and connect you with the specialists you need at each stage of your journey. It's also important to work with a bank that supports like-minded individuals and others in your sector, as there will be a greater understanding of your current and future needs.
For more information about how we can help you with your private banking needs, please get in touch today.
Disclaimer:

The information contained in this publication does not constitute a personal recommendation and the investment or investment services referred to may not be suitable for all investors; therefore we strongly recommend you consult your Professional Adviser before taking any action.
Tax treatment depends on individual circumstances and may be subject to change in future. All statements concerning tax treatment are based upon our understanding of current tax law and HMRC practise and can be subject to change.
The value of investments can go down as well as up and you may not get back the full amount invested. Your capital is at risk.
More insight from Investec