The demands of modern life can be challenging at the best of times. When the Senior Executive of a major global corporation took up his new role, he needed a new vehicle quickly, but his unrelenting schedule made it difficult to secure the car he wanted in time.
 
Therefore, he needed a financial partner that could not only fund the purchase, but also use its network to source a vehicle with the appropriate specification, negotiate a competitive price and arrange delivery of the car directly to his home address.
 
With this urgency in mind, he turned to his Private Banker at Investec and within 24 hours he was connected to a member of the team at our subsidiary Mann Island Finance, who managed the process from end-to-end. He received the keys to a nearly new black Audi A7 of the required specification within just a few days.

When supporting clients who are successful, but time-poor, a personalised client experience is essential – and this applies to sourcing and financing a new vehicle too.

Here, Thomas Morgan of Mann Island Finance shares more details of how the team can help Investec clients.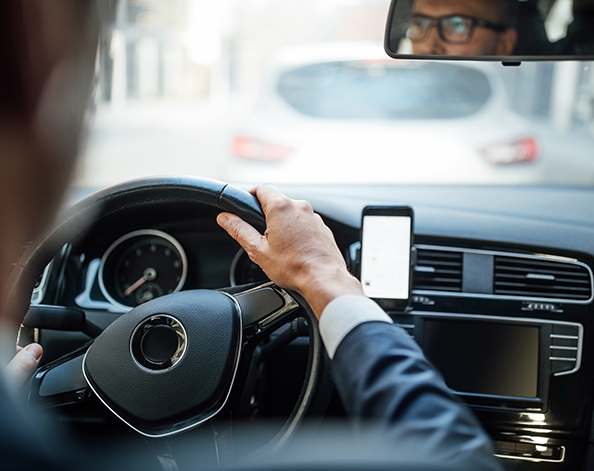 Thomas Morgan, Mann Island Finance
Clients often want to build a car portfolio and in some cases we've been asked to do up to five transactions for one person.
What kind of cars are clients looking for at the moment?
There are various reasons why people buy a new car – including for day-to-day use, leisure or as part of a collection – and this often dictates their choice.

UK clients typically choose an SUV such as a Range Rover and will ask us to finance a weekend car such as a Porsche 911 too. Clients often want to build a car portfolio and in some cases we've been asked to do up to five transactions for one person.

Many of our South African clients like to drive Toyota Land Cruisers, which are more uncommon in the UK, so we may be asked to source the vehicle for them. This is where it's important we can support the purchase process from start to finish and leverage the power of our network. In the UK we work with JCT600 – a highly regarded motor group renowned for premium brands.
Case study: End-to-end service for an international client
The challenge
When a high-net-worth client was relocating from South Africa to the UK, he wanted to secure a Volvo XC90 for family use, but had no UK credit footprint or knowledge of local car dealerships.
The solution
He contacted his Investec Private Banker who was able to introduce him to Mann Island Finance. The team sourced the vehicle, arranged finance and organised delivery direct to the customer's home address within days.
The team had located an ex-demonstration model which was available within budget and created a bespoke lending solution to reflect the client's circumstances.
Why do some high-net-worth individuals choose to take a car on finance?
The main reason that clients choose to finance a transaction for a car is to preserve cash flow or avoid liquidating their investments.
The cases we work on can include no-deposit options or a funding period of up to 60 months and the interest rates are typically lower than those offered by a dealer at the point-of-sale.
The use of a Personal Contract Purchase is also popular. Typically, clients make smaller monthly payments towards the cost of a vehicle and at the end of the contract, they have an optional 'balloon' payment.
This means they can have a desirable car and choose to either hand the keys back, having paid off just part of the finance; pay the balance and keep the car; or trade it in for a new one.
However, one of the main ways lenders can add value is to be efficient. We know that if a client has seen a dream car such as a Ferrari, they'll often want to secure it straight away. It can be possible to get accepted for finance and turn around a deal within 24 hours.
Can clients with complex incomes be offered finance?
Many high-net-worth individuals have a complex income structure which may include dividends, bonuses or a foreign currency. Alternatively, they may be a non-UK resident and have little or no domestic credit history.

While each case is different, providing clients choose a lender who understands their profile and the market, it should be possible to find a bespoke solution. At Mann Island Finance, we work closely with Investec to understand unique circumstances and support clients to fulfil their ambitions.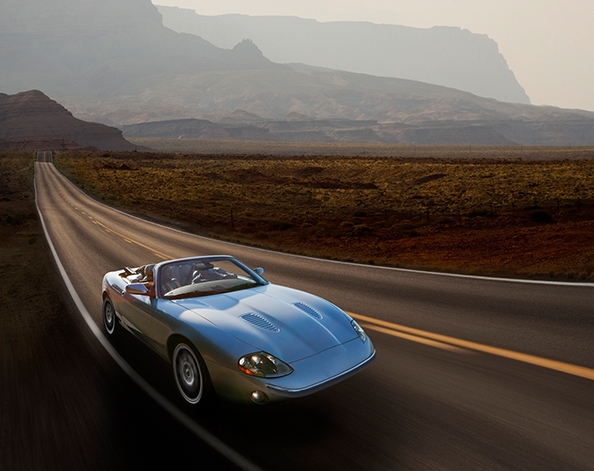 Thomas Morgan, Mann Island Finance
One of the main ways lenders can add value is to be efficient. We know that if a client has seen a dream car... they'll often want to secure it straight away.
A high level of service is always important. Aside from finance, what support should potential clients look for from lenders?
Time is precious, particularly for clients who are supporting a family, maintaining a business or career or living between countries. Therefore, we know how important it is to take the stress out of the process.

In some cases, a client will tell us their budget and requirements and ask us to source the vehicle. This is particularly useful for international clients who may have less knowledge of the UK market.

It's important that a client is financing a high-quality vehicle at an appropriate price – and we can help with valuations and negotiations too.
For more information about how our Private Banking team can help connect you, please get in touch today.
Disclaimer:
This article is for general information purposes only and should not be used or relied upon as professional advice. You should always seek independent professional advice before making any financial or investment decision. Separate eligibility criteria, terms and conditions apply for MI Vehicle Finance Limited products and services.
More insight from Investec: