On paper, managing your personal finances should be straightforward. But as your assets and liabilities grow, it can be harder to keep track.
For businessman Martin Jones*, who had spent the last 20 years growing his international consulting business, cash flow looked as if it could threaten his long-term ambitions.
He is not alone.

"Staying on top of your finances can be particularly time-consuming if you fall into the high-net-worth category," explains Will Chipperfield, an Investec private banker who works with city professionals. "The more varied your financial portfolio or complicated your spending patterns, the less clarity you may have on your outgoings. This could make it harder to plan your future and seize opportunities."
Will's client Martin had decided to sell his business within the next five years and focus on his long-term ambition to help relocate his four grown-up children to a popular village in the Home Counties. As there was a low volume of property on the market in his target area, he needed capital and the ability to act at speed to buy plots when they became available.
Here's how private banking was able to help:

1) Maintain liquidity with flexible borrowing
The first step was to re-evaluate his personal mortgage costs. Martin had a successful business and several assets to his name, and his children were no longer dependent on his income. However, his monthly budget was becoming increasingly stretched by factors including rising interest rates, with the Bank of England's base rate at its highest level in 15 years (5.25%).
"One of the first things Martin asked us to do was look at refinancing his current mortgage and consider providing access to further capital until the sale of his business," says Will.
An advantage of private banking is the ability to look at affordability holistically, with the potential to offer more flexible borrowing alternatives. In this case, the solution was an interest-only mortgage which reflected Martin's income.
"Our detailed understanding of Martin's complex income profile meant we could provide a £4m mortgage at a high loan-to-value. We were also able to reduce his repayment costs by offering a lower interest rate than his previous provider," explains Will.
Alongside this new mortgage arrangement, Martin opened a private bank account, which included access to an overdraft to support short-term liquidity.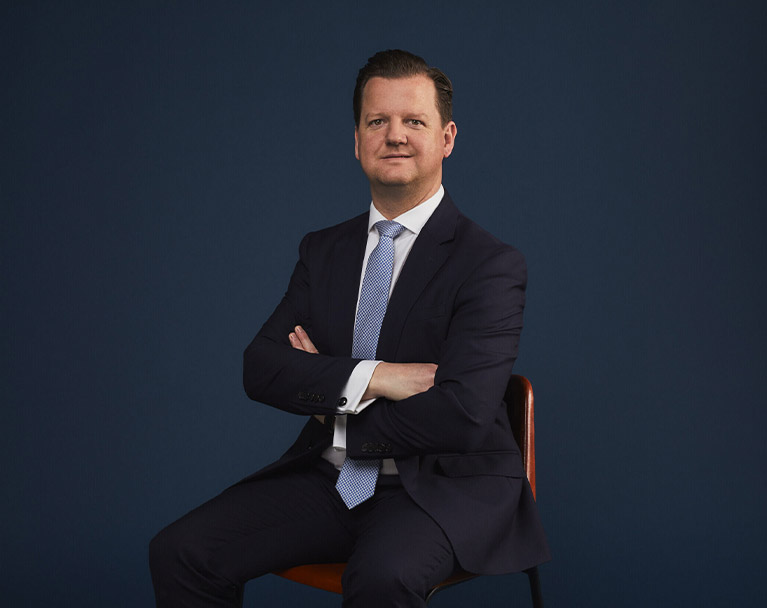 Will Chipperfield,

Private Banker, Investec
As private bankers, we're able to tap into our wider network and approach challenges from multiple angles.

2) Seizing an opportunity with a bespoke mortgage
Not long after re-mortgaging his own home, a five-bedroom house in the local area became available for Martin's son. He used £2.65 million of cash reserves to purchase the site outright.
To restore liquidity and facilitate refurbishment, he then turned to Will to explore re-mortgage options. A £1.5m interest-only mortgage was provided for a five-year term based on his salary, bonus and share income, with a timeline to reflect his intended business exit. Martin was named as a co-borrower, with his son contributing to repayments from his own income.
Will says: "Properties in the area don't come up very often. And when they do, they're not on the market for long, so he needed to act quickly. Without the restructuring of his own mortgage debt that we'd already explored together, snapping up this plot wouldn't have been an option. We were then able to help replenish his cash reserves by creating a bespoke loan."

3) Simplifying business finances with corporate banking support
The final piece of the puzzle was the need to review the financial position of Martin's company. At Investec, our private bankers work alongside specialists in corporate banking for support with fundraising (debt and equity), treasury and exit.
"As private bankers, we're able to tap into our wider network and approach challenges from multiple angles," says Will. "In this situation, we convened the right expertise to help explore ownership structures and debt restructuring ahead of the business sale."

The power of private banking
This joined-up approach is made possible by the close relationships within private banking. Even before his bank account was open, Will had met Martin frequently over the course of a year. He adds: "It's the strong relationships we build that help us create really personalised solutions."
In this current environment of high inflation and rising interest rates, Investec could help you remain proactive and achieve your own personal goals. "While we provide solutions on a case-by-case basis, we may be able to help through mortgages, foreign exchange and savings products, as well as access to corporate banking and wealth management specialists," says Will. "It could be easier to take your next steps than you think. You don't need to put your future on hold."


*Please note: Martin Jones is a pseudonym. This case study has been adapted based on the services available to Investec clients.
For more information about how we can help you with your private banking needs, please get in touch today.
Important information:
Minimum eligibility criteria and terms and conditions apply. Your property may be repossessed if you do not keep up repayments on your mortgage. Investec residential mortgages are only available for residential properties in England or Wales and are primarily available to UK residents and subject to eligibility.
Investec Bank plc arranged overdraft application approvals are based on financial circumstances and status. Terms and conditions apply. An arranged overdraft is primarily intended for short-term borrowing and is not generally suitable for longer-term borrowing. Our arranged overdrafts are repayable on demand.
More insight from Investec