If you're an investment banker, it can be difficult to find a bank that can meet your specific financial needs. In particular, less conventional remuneration packages that include bonuses and deferred payments can make it challenging to find lending solutions that accurately reflect your income and help you secure the home you want.
"We understand there are a number of complexities when it comes to the breakdown of an investment banker's income. Mainstream mortgage lenders will typically only consider a modest percentage of a bonus or profit distribution when assessing affordability and some will cap the bonus figure to a maximum multiple of salary," says private banker Zoe Ross. "We endeavour to be flexible – while assessing affordability appropriately – so clients' access to capital can flex as their career does."
Here are three examples of ways we've helped our clients tackle common lending issues.
1. A need for speed in the decision-making process
Rebecca*, an executive director at a large investment bank, and Joseph*, who worked in private equity, had been working with a high street bank to purchase a new home for £1,550,000 until the bank realised that one of them had a Euro-based income and could not offer the loan.
The legal work was already well underway with a date set to exchange contracts in the near future. Investec stepped in and obtained credit approval and a property valuation within 48 hours, factoring in their multi-currency income without issue. This meant that Joseph and Rebecca could still exchange on time and secure their home successfully.
2. Understanding of complex incomes
Lewis*, a partner within investment banking, was moving back to the UK with his family after working overseas and looking to purchase a family home in London. His salary and bonuses were paid in US dollars and he was looking for an interest-only mortgage at a high loan-to-value that could be reduced with overpayments when he received his bonus or his stock vested.
We were able to consider Lewis's average annual bonuses over the last few years, as well as a proportion of both his vested and unvested stock, to provide a £6.27m mortgage with a high LTV, with contracted capital reductions bringing the LTV down to 75% by year five and 65% by year ten. He was also given the flexibility to make capital reductions when he received cash bonuses, vesting stock or surplus income on a self-managed basis.
Private banker Louise North explains: "We speak to investment bankers all day, every day and build long-term relationships with our clients to get a clear understanding of any future liquidity events. For example, if a client is expecting the vesting of stock or a deferred bonus, we can take this into consideration and offer a lending solution and future repayment schedule that is appropriate."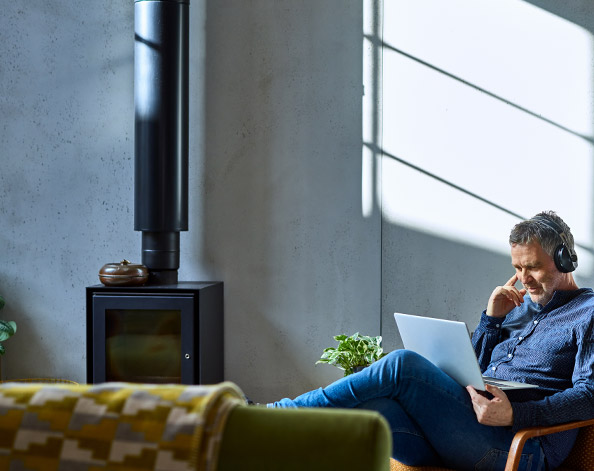 Mortgage offers can be combined with FX and portfolio management
We were able to take a holistic approch to David's financial needs, meaning he was able to purchase the property through a private sale and centralise his assets
3. A need for multiple services in one straightforward arrangement
Investment banker David* had multiple financial needs. He was looking to purchase a property in highly desirable West London, but he also needed a bank that would allow him to hold both sterling and dollars, and to transfer his investment portfolio across from his US-based wealth manager. On top of that, he required a USD loan against the investment portfolio to enable him to meet a personal cost.
Unlike some lenders, we were able to take a holistic approach to David's financial needs, meaning he was able to purchase the property through a private sale and centralise his assets.
"This client needed a bespoke service and an efficient response. It is important for private banking to be able to meet multiple needs and take a collaborative approach," says Zoe.
Disclaimer: These case studies are used as examples. Minimum eligibility criteria applies. Your home may be repossessed if you do not keep up repayments on your mortgage.
For more information about how we can help you with your private banking or mortgage needs, please get in touch today for an initial conversation.
Other ways we may be able to help you leverage your bonus: