Building your own business can be both demanding and exhilarating, and it comes with many financial challenges. Investec is a specialist bank founded by entrepreneurs and we offer dedicated private banking to founders and leaders so you can focus on your overarching ambitions. Our support includes bespoke mortgages, foreign exchange and savings accounts, as well as fundraising and advisory services for your business. Here's some of the common questions we're asked.
Why do entrepreneurs need specialist private banking?
Jason: As an entrepreneur, you're likely to have a complex or irregular income structure and your personal and business needs might overlap. This means you need someone who understands the financial complexities you face and creates bespoke solutions. We have a dedicated team of private bankers who work closely with entrepreneurs and can look at your circumstances holistically.
Our team includes experts in mortgages, portfolio lending and foreign exchange (FX) – and we can connect you with like-minded entrepreneurs too.
Larisa: Private banking is built on relationships and support is available as your needs grow or evolve too. Every conversation starts with a blank sheet of paper, which is important if you're the type of person that likes to seize opportunities and generate new ideas. 
Can you provide me with a mortgage if much of my wealth is invested in my business?
Jason: Yes, we recognise that entrepreneurs can have a different approach to taking an income from their company or companies. This might include taking the bare minimum in dividends to cover personal expenses.
To understand your own liquidity and determine how much you can borrow for a mortgage, we'll estimate your capacity to draw income and take a long-term view by looking at your personal and business accounts.
We will work with you to create a tailored structure and repayment plan. Where appropriate, we can offer higher LTV loans, an interest-only mortgage or a secured revolving mortgage facility, which gives you access to flexible capital and supports cash flow.
We can also help if you want to invest in property, by exploring buy-to-let mortgages, which includes lending to trusts or Special Purpose Vehicles (SPVs). 
Larisa: In the current environment, we may be able to look at the way your mortgage is structured in order to reduce your monthly repayments. This could include lending against multiple properties to reduce the overall LTV.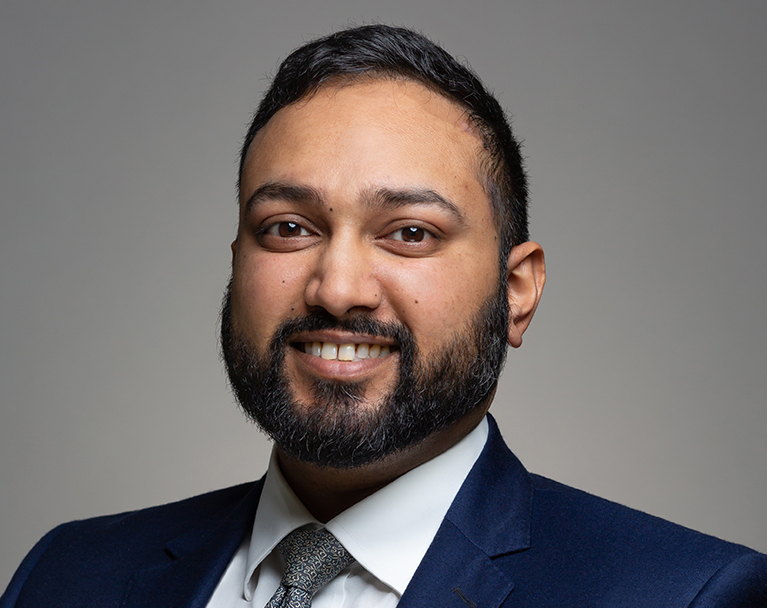 Jason Bharj,

Private Banker, Investec
In short, if there's a way we can help, we'll try and do so. It's the long-term relationship we build with entrepreneurs and our holistic support that makes us unique.

How do I manage foreign currency income or earnings?
Jason: All private banking clients are provided with access to a dedicated Foreign Exchange dealer. We tend to find that entrepreneurs typically use our FX services when they expand their global footprint and begin trading internationally.
To manage currency exposure and give greater certainty over personal income, we can trade on a spot or forward basis, with forward contracts available up to 24 months in advance. These are used when you have a future date or window in which you expect to make a trade. We also run an order service, where we can take market orders and help to monitor the markets.
In addition, Investec clients can hold up to 15 currencies in our Currency Access Accounts, and payments of up to £100,000 can be made online. 
If you have foreign-exchange or interest-rate exposure within your business, we can help you manage this too. 
What savings accounts are available for entrepreneurs?
 Larisa: Depending on your needs, a private bank savings account might suit you. We have two dedicated notice deposit accounts for high-net-worth individuals, which pay an increased rate of interest on balances over £1m. Funds can be withdrawn after a notice period of one or three months, to support liquidity.
What is the relationship between personal and business banking at Investec?
Jason: In short, if there's a way we can help, we'll try and do so. It's the long-term relationship we build with entrepreneurs and our holistic support that makes us unique. We're pragmatic and we thrive on entrepreneurial spirit.
Throughout the lifecycle of your business, you're likely to have different needs at different stages, which might include debt or equity fundraising; or treasury and risk management solutions for those who need support to grow or manage capital.  
Larisa Green,

Relationship Manager, Investec
In the current environment, we may be able to look at the way your mortgage is structured in order to reduce your monthly repayments.

Should I consider wealth management?
Jason: There are some clear times when wealth management is important, such as when you want to extract value from your company.
In a complex political and economic environment, financial planning can ensure your assets are structured in a tax-efficient way and you're set up to grow and protect your wealth.
We always recommend our clients speak to a financial planner and investment manager ahead of exiting their company or transferring wealth to the next generation. Our clients see real value in making plans in advance.
What else do you offer entrepreneurs?
Jason: Entrepreneurial spirit really is at the heart of Investec and we run a number of exclusive networking events to connect the founders and business leaders with whom we work. We aim to build strong personal relationships with all of our clients and always look for ways to help you seize opportunities.
The degree to which we build relationships with our clients, along with our understanding of entrepreneurs and their circumstances means we're nimble – we can often make lending decisions within days. 

Entrepreneurs: Find out more about how an Investec private banker can help you.
Important Information: 

This article is for general information purposes only. The opinions featured are not to be considered as the opinions of Investec Bank plc and do not constitute financial or other advice. It is advisable to contact a professional advisor if you need financial advice. Your use of and reliance on any of this content is entirely at your own risk.
Your property may be repossessed if you do not keep up repayments on your mortgage. Investec residential mortgages are only available for residential properties in England or Wales and are primarily available to UK residents and subject to eligibility.
You can only book an FX Forward which is for an underlying personal or commercial spending purpose. You cannot book an FX Forward for investment or speculative purposes, for example in order to achieve a gain based on movements in exchange rates. Also, you cannot book an FX Forward on behalf of any other person. Additional terms and eligibility criteria apply for FX Forwards.
More insight from Investec