Property insights from Investec Private Bank
Property. It's probably your single most valuable asset, not to mention the place our lives revolve around. From buying and selling, residential to buy-to-let, we're exploring the UK property market from every angle.
Read our Client Success Stories
Eileen Redmond-Macken
"It was no ordinary lending deal. But entrepreneurs are no ordinary homeowners."
Anek Mhajan
"The seller has one rule: the house will go to whoever can exchange contracts first."
Pooja Naidoo
"Borders don't hold our clients back. Banks shouldn't
either."

Eileen Redmond-Macken
Saying goodbye to a paycheck. It's a moment every business founder goes through. Yes, they might take a token salary, but their personal worth is tied up in their company. They succeed when their business succeeds. A client of ours co-founded and runs a watch company. He's also looking for a new home for his family in a fast-changing housing market. While some home buyers are feeling skittish, our client sees an opening. He's found the right property at the right price, but he needs to move quickly. Opportunity doesn't linger. There's one snag. His current home's on the market, but it won't sell in time to finance the new purchase. He comes to Investec Private Bank.
Securing the property isn't going to be easy. It takes a bridging loan charged over the existing home and two other properties. To justify the loan size, we looked beyond salary, at our client's share in the business, its estimated value and recent performance. This was certainly no ordinary lending deal. But entrepreneurs are no ordinary homeowners. For my client, the sale is completed within a few weeks. This is one opportunity that didn't get away. You could say it ran like clockwork.
Anek Mhajan
A client of mine works in property, his wife's an entrepreneur. They're young, ambitious and they want to buy a family home south of London.   They find their ideal property. But there's another interested party and the seller has just one rule: the house will go to whoever can exchange contracts first.   The other buyer has been working on this for months. Pretty ordinary for a mortgage. For my client to catch up he's going to need more than 'ordinary'.   It's the evening of Tuesday the 26th of February, and he gets in touch with Investec. If he wants the house, he's got just seven days. And he wants this house.  
Wednesday morning, 9am. Our work really starts. The client's prepped already – he's not letting a missing document stop him. Now it's down to us. The loan's approved by credit on Friday afternoon, the property is valued over the weekend. 72 hours left. On Wednesday, the legals are finalised. The offer's in and contracts are exchanged on the spot. Just 20 minutes separate my client from the other buyer. Success and failure, separated by the time it takes to finish a coffee.
Pooja Naidoo
What strikes me about international clients is they don't let borders stop them. They have a nose for a deal and if that means getting out their passport, then so be it. One client of mine works in property. While his portfolio is mostly overseas, he has his eye on entering the London market. It's a tempting opportunity: a new city, ripe for investing. Now, my client doesn't do things by halves. He's done the research
and he knows where he wants to invest. The pieces are falling into place. Then, his UK bank closes. It's a spanner in the works for his investment plans. He comes to us.
The client has big plans for his portfolio, he knows what's
worked for him in the past and what he's after in the UK market. Our role is simple; help him turn those plans into results. 12 deals later and we're just getting started. Those first few have been a success, but no one's resting on their laurels. On to the next one.
These days, borders don't hold our clients back. Banks shouldn't either.

Key findings from our Prime Property Hotspots report
New-builds make their mark
From our research, we've seen that new-builds are making their mark at the top end of the property market, accounting for a greater portion of sales and driving the emergence of new hotspots as pockets of previously unfashionable areas undergo regeneration.

Importance of infrastructure
Infrastructure is crucial for new-builds. Great transport, communications and civic amenities are key factors that make a property 'prime'. Provincial cities such as Cambridge have benefited from new transport links - this trend is also boosting parts of the North and Midlands.

Regeneration factors
There is regeneration in outer London areas with available land, such as Waltham Forest, Newham and Havering. Gentrification of inner London is also a factor, driven by a desire to find upmarket property in trendier areas.
Garden village surge
There is renewed interest in more rural locations as connective infrastructure is upgraded and new 'garden village' projects come to market.
Download a copy of the report
Our research is based on our independent analysis of Land Registry data for properties sold with a value of more than £1m. We combined this insight with a survey of 500 HNW individuals across the country and analysis from our experts at Investec.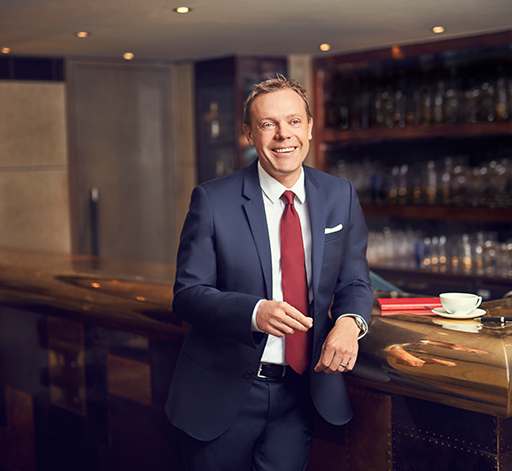 'The combination of value and location is what makes a property 'prime' and it's clear that it is new builds which are driving the expansion of the UK prime property market.'

Ryan Tholet, Head of Investec Private Bank
More from the UK Prime Property market
Find out more about our mortgage offering