A shift in working styles, developments in technology and increasing concerns around risk and compliance are all forcing businesses to evolve at an impressive rate. And whilst the full impact of these changes are yet to be seen, the next few months represent an inflection point for the industry as a whole. Clearly, those who can innovate and react quickly to new challenges will be best placed to serve their clients in the future.
To address some of these challenges, I recently joined a panel discussion hosted by Aisha Timmon, Director of Business Development for LegalTech property firm, Orbital Witness. We explored the future of commercial real estate transactions in the wake of Covid-19. It was an illuminating session, and we had the pleasure of hearing a number of other industry experts on the matter, including:
Tom Bennett, COO, UK Agency at commercial property services firm JLL
Toni Longman, Senior Vice President  Global Real Estate & Construction at global insurance brokerage firm, Lockton
Matt Taylor, Partner and Head of UK Proptech at multinational law firm, Clifford Chance
I wanted to share some key themes from our discussion I found particularly thought-provoking - not least questions that many of us will do well to bear in mind when considering the industry's rapid, but necessary, transformation and increased reliance on technology.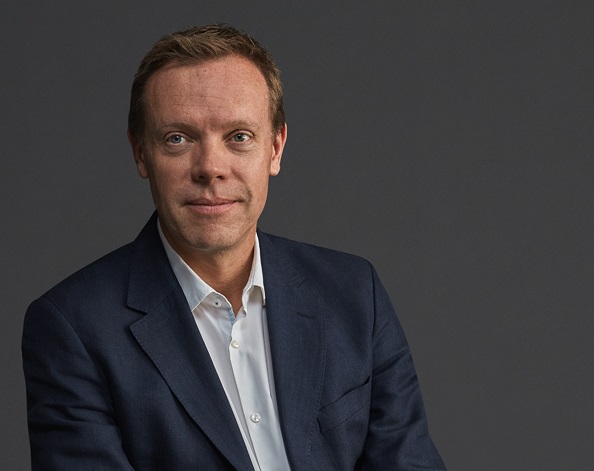 Ryan Tholet, Investec
The next few months represent an inflection point for the industry as a whole. Clearly, those who can innovate and react quickly to new challenges will be best placed to serve their clients in the future.
New approaches to work are fundamentally changing the future of how commercial real estate operates
An audience poll at the beginning of the discussion questioned whether the impact of the lockdown has fundamentally changed the future of real estate transactions. The results revealed a divide on those who are already seeing a shift underway, and others who believe it is too soon to tell.
However, whilst audience opinion was split, the panellists all agreed upon how drastically our newfound remote working styles and approaches to business operations are impacting the industry we work in.
While remote working may not be a ground-breaking innovation for many industries, for property it represents a fundamental change in how we do business. It impacts how deals are agreed, properties marketed, solutions delivered, and most importantly, how we engage with clients. It signifies a shift in both 'social behaviours' and work practices that the commercial property industry, and industries across the world, must necessarily adhere to.
Commenting on such behavioural changes, both myself and Tom Bennett at JLL noted that employee research we had conducted recently on the return to work had revealed how people now, more than ever, are demanding control over how, when and where they work in the wake of lockdown.
In our look at a 'New World Disorder', with futurist Martin Raymond, we explored how Covid-19 is accelerating various trends in the market surrounding ESG, technology and societal changes, including trends around flexible working. Particularly, Martin comments on how Covid-19 has changed the narrative around flexible working being a 'nice-to-have' to being a key pillar of business continuity.
In light of the pandemic, JLL has begun to profile roles and personas to think about how they can adapt working styles to help different people. Depending on the person, the working environment that suits their needs could be entirely different. As a result, Tom suggests it's likely we'll see more collaboration spaces, and people will expect the office to become a physical extension of their lives - catering to their lifestyle, wellbeing and health needs.
Right now, employees are enjoying their autonomy and the flexibility of working from home. And, as Tom pointed out, this has resulted in a marked decrease in commercial property take-up. In particular, JLL had noticed that in the last quarter, occupiers are expressing an increased interest in remote working.
As remote working increases, so too have challenges associated with the core functionalities of real estate.
Logistical and legal processes are starting to adapt
With real estate transactions traditionally being a very face-to-face industry, Toni Longman acknowledged that lockdown has forced the industry to adapt much quicker and more effectively than they would have imagined previously. Meetings can be conducted virtually, signatures made digitally, and business can continue as normal, without the need to meet in-person.
Likewise, there have been logistical concerns associated with our new approaches to working. Matt Taylor at Clifford Chance pointed to future challenges regarding the operational mechanics of real estate transactions, noting that though previously it could be safely assumed a lawyer and parties relevant to a transaction would be in an office to sign important documents, we must now consider the likelihood these people will be sitting remotely. There are compliance issues associated with this and it's an example of a small but significant challenge.
In fact, many of the changes forced by Covid-19 are deceptively simple. However, they have taken the real-estate industry by surprise, forcing everyone involved to adapt at a rapid pace and look for new solutions to keep their businesses - and the market - running.
Innovation and use of technology must continue to evolve
One theme evident throughout the panel discussion, was that of the renewed need for technology and the part it can play in commercial real estate.
Whether the pandemic continues or not, businesses should reflect on where they can be more operationally efficient and how technology can help them on that journey.
Questioned on how technology is impacting real estate transactions specifically, Tom Bennett observed that a key question businesses should ask themselves is "What has it made you reflect on as an organisation, and what will you do about it going forward?"
Whether the pandemic continues or not, businesses should reflect on where they can be more operationally efficient and how technology can help them on that journey.
Whilst Zoom, Teams, and other remote technologies have helped businesses progress transactions of late, Tom noted that in the case of his business, they're used out of necessity rather than to solve a specific problem. Furthermore, in an ideal world, a single, digital platform which manages a real estate transaction, from start to finish, could be something worth striving towards. It could shorten transaction timeframes, reduce the need for meetings, and automate processes without worrying about where individuals are based.
While the panel suggested it may be a long time before a single platform is created for the industry, Toni Longman predicts it's more likely we'll begin to see smaller, more bespoke platforms emerge to help manage different parts of the real estate transaction chain. After all, this is what we're already seeing with firms like Orbital Witness, who are employing machine learning technology to develop a universal risk rating for real estate transactions, helping predetermine issues that constitute a potential risk.
It's clear there is a real opportunity here for smart, bespoke technology solutions to be developed to help streamline and innovate new ways of doing business specifically for the real estate property market.
Personally, I believe that we'll see technology begin to revolve around four key themes in commercial real estate. These being:
 
Purchases and sales - and how digital technologies such as DocuSign can help streamline these processes.
Viewings - property will always be a very visual thing, and virtual reality technology is already having a real impact here.
Construction - 3D printing and new approaches to modularised construction mean the days of bespoke building may soon become limited.
Big Data - Being able to draw insight from the range of data available today will be vital when making important strategic decisions in real estate.
Nevertheless, regardless of what form it evolves in, if technology is used in a smart and efficient way, the commercial real estate industry has the capability to move to an incredibly smart and intelligent future.
Risk and regulation will see an increased focus
With increasingly remote working styles and the use of technology on the rise, one of the main challenges associated will be the increased focus on risk, regulation and compliance. How can transactions be completed in a safe, and risk-free manner?
Matt Taylor commented that one of the main transaction risks could be susceptibility to fraud or phishing scams. With the majority of communication moving into the remote space, fraudsters may see this as an advantage to fake emails and calls to steal personal information. Businesses need to think carefully about how they can help mitigate these risks. Technology will play a part here, but training and changes of policy will also be vital.
In line with this, we can also expect that with increased technology use, we'll share more personal data digitally. Considering the impact GDPR had on companies following its introduction in 2018, or the effect of Open Banking rules upon financial offerings, it's important to confirm that the necessary processes are in place. Where banks, legal and insurance firms have been more disciplined in this respect, property firms may struggle if they don't adapt quickly.
Toni Longman suggests that as businesses begin to assess risk mitigation strategies, we could also start to see changes with regards to pandemic and other insurance options. New solutions, with lower limits could begin to emerge as firms seek to future proof their businesses and reduce risk in the wake of the pandemic. An increased interest in cyber insurance could also be likely to help cover these new risks.
What's clear from our discussion is that the commercial real-estate sector faces considerable challenges and pressure to innovate and adapt. Whilst we are now able to more fully comprehend the landscape ahead of us in the wake of the Covid-19 pandemic, operational, technological and regulatory challenges will impact participants in the real estate market in various ways, and at different times.
What will be most important, I believe, is the way we navigate these challenges and react to them as an industry collectively. We must all endeavour to respond with speed and agility, ensuring the market operates efficiently and effectively.
Disclaimer
Investec Bank plc is an investor in Orbital Witness through Outward VC Fund LLP.