Following the Conservatives' victory in the December election, activity in the housing market has strengthened. The Royal Institution of Chartered Surveyors (RICS) reported four-year highs for both supply and demand categories in December 2019, with those highs being surpassed further in January and February.
It's still fairly early days in 2020, but Knight Frank reported the number of new prospective buyers in London jumped to a 15-year high in the second week of January. The firm has also predicted £48.4 billion of capital will be allocated to London real estate this year, up 21% from 2019.
Those are the stats, but how will international buyers be affected? What challenges do they face when purchasing London residential property? And who can help them navigate a complex and ever-changing market? We spoke to several experts to learn the lay of the land.
Foreign buyers still active
The country's property market may have been characterised by uncertainty last year - the General Election and Brexit being the obvious culprits - but it didn't seem to frighten off too many overseas buyers.
This is especially true in prime central London (PCL), where foreign nationals were responsible for 55% of new purchases in the second half of 2019, according to Hamptons International.
Investec's Pooja Naidoo, Private Banker for international clients, points out that interest rates are at near-record lows, with a weak sterling providing a further boost to purchasing power for some located abroad.
"Overseas buyers understand that having a cheaper source of debt is a far more palatable position when they've got a high-quality asset in a premium area that is hopefully going to appreciate with time," she explains.
Finding the right property
The political landscape may have stabilised, but other challenges remain in the capital's residential property market, such as limited supply.
"A lack of stock is a key problem across all price points, postcodes and types of properties. It can be really difficult to find somewhere suitable," says Hannah Aykroyd, managing director of buying agents Aykroyd & Co.
In the March 2020 Budget, the Government  introduced a 2% surcharge on UK properties for overseas property buyers.
So, what are the options? We recently talked about how buying agents can support buyers as they search for their ideal properties in PCL locations. Buying agents leverage their comprehensive network of industry contacts to find their clients the best homes, many of which are off-market.
They preview properties, narrow down the search, take the lead on negotiations and more. These services can be especially valuable for overseas buyers when they are faced with a fast-paced bidding environment where every second counts.
"In the section of the market that we focus on, properties sell within weeks or even days. It's difficult to be properly in the fray when you're based abroad and may only have a day or two for viewings," Hannah explains.
"Potential buyers may not even receive a call from estate agents about available properties if they're based overseas and there's already plenty of interest from other buyers. We can help them get that all-important foot in the door."
More than just a search function
Buying agents also work with a panel of property experts who can help international clients with all stages of the transaction process and other areas of concern. Mark Parkinson, head of London properties at Middleton Advisors, says it's crucial for foreign buyers to have access to the right information and advice.
"We can connect them to lawyers, interior designers, surveyors, structural engineers, planning consultants and more. These are all specialists who we trust because they've worked successfully with our clients before," Mark says.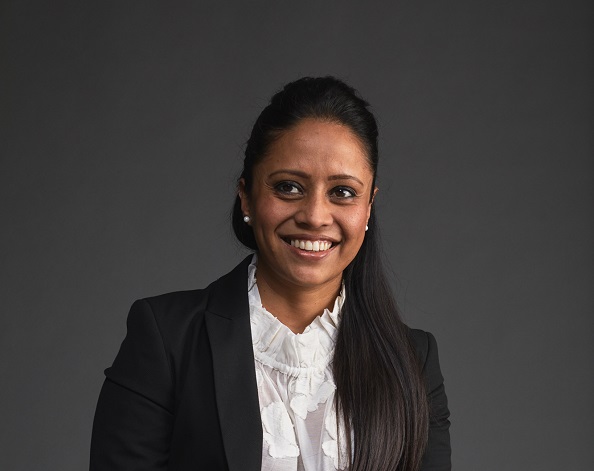 Quinton Naidoo, Private banker for international clients
Overseas buyers understand that having a cheaper source of debt is a far more palatable position when they've got a high-quality asset in a premium area that is hopefully going to appreciate with time.
How can buyers manage changing Stamp Duty?
Foreign nationals can benefit from tax advice, particularly regarding stamp duty. In the March 2020 Budget, the Government announced an additional 2% stamp duty land tax (SDLT) to be payable by non-UK resident purchasers of residential property in England and Wales. This was less than the rumoured 3% surcharge and it won't come into effect until April 2021. The surcharge will also apply over and above the existing 3% SDLT surcharge for additional property purchases, meaning some overseas clients could potentially be paying an additional 5% SDLT.
"The introduction of an additional 2% stamp duty surcharge will likely lead our international clients to reconsider the properties they're purchasing in the UK, especially around London and the South East," explains Pooja.
"Many clients are now looking beyond the South-East and investing in the north of the UK, areas where prices are lower and where the benefits of infrastructure spending will be felt the most. It will also change the way our clients buy property. I'm seeing more clients entering the UK property market by purchasing holding companies that already own UK property, rather than buying the properties themselves. 
"It is vital overseas clients take appropriate tax advice at the outset, as changes to property holding structures at a later date will become even more costly with the additional 2% SDLT liability. But I think the UK property market's strong fundamentals will mean this change doesn't put off investors who are already looking at opportunities here."
Mark Parkinson of Middleton Advisors agrees, adding that: "Foreign buyers in the top end of the market could be paying up to 17% stamp duty on purchases. This is a considerable amount, so people need help to think through their options." 

The bigger picture
Stamp duty isn't the only tax conundrum. For example, buy-to-let regulations changed considerably in 2017, and there are added layers of complexity for overseas buyers who want to put properties into structures. Inheritance tax may also factor into buying decisions.
"Understanding their tax position is very difficult for overseas buyers because it's so complex. That's possibly their biggest challenge. How should I structure this purchase? Where can I get the right advice? What are my tax implications?" Mark notes.
There are additional barriers for first-time buyers. Pooja says they might not have a credit footprint in the UK, and many traditional lenders have shown they don't have the same appetite for overseas borrowers as they once did.
"Foreign nationals looking to purchase or remortgage are navigating murkier waters than they have done previously," he adds. "If you are not based in the UK and are unfamiliar with the market, you'll need much more guidance and time to understand the process."
Taking a holistic approach
Every individual's circumstances are unique and buying agents are adept at tailoring their services to cater to niche needs.
"We bought a flat for an overseas client last year who had a small dog. They wanted a three-bed new-build in London, so they already had an extremely limited number of options," says Hannah.
"The quality of the building still had to be there, but will it permit dogs? Not all do, so can they get a licence? These sound like minor issues, but they can have a huge impact on a buyer's decision."
Mark has a similar story. One of his clients wanted a small house in Chelsea with incredible ceiling heights, which are difficult to find.
"We actually bought them an artist's studio in the end! We noticed they really responded to properties with lots of light and volume during other viewings." he says. "We just had to think outside the box."
Ultimately, the personal touch is important. Mark says he focuses on making the entire buying process as pain-free as possible.
"Finding a new home can be a hard slog at the best of times, so we try to make it a nice, gentle experience as much as we can."
There's a wide range of expertise that overseas buyers need to tap into. "Buying a property in the UK can be a daunting and complex process so you need trusted advisors to help you spot investment opportunities and guide you through the buying process" says Pooja.
Speak to a private banker about your lending needs
See more from Investec Private Bank