Some parts of the prime market have seen a relative 'boom' - particularly as a 'rural renaissance' saw an uptick of interest in countryside living, and average prime values outside of London climbed beyond their 2007 peak for the first time, according to UK estate agent Savills.
In comparison, London's prime market initially saw a slower recovery - but experts are now seeing promising growth.
Recent data from Knight Frank saw October reach the third-highest number of prime London property exchanges of any month in the last five years. While the firm notes the majority of these exchanges originated in deals done before the first national lockdown, it expects that a record number of accepted offers since May should now start to translate into exchanges.
The road for the prime property market has been far from smooth, though. From a lack of overseas investors as a result of travel restrictions, to a shift in buying priorities for domestic investors - and now, of course a second national lockdown - the crisis has seen various trends unfold in the capital's prime market.
As we move into the New Year, it will be crucial for buyers to understand these trends, but also to anticipate further developments which may impact their investments.
The international struggle
In September an article in the Financial Times, revealed how London's prime property market had been impacted by the pandemic, primarily due to international buyers who had been unable to access the UK market as a result of travel restrictions.
With overseas buyers making up a large portion of prime property investors, the impact in London was noticeable with prime locations popular among international buyers, including Mayfair, Knightsbridge and Belgravia, remaining quiet in recent months.
According to data from Savills this prompted prime central London registrations to drop on average by nearly 20 per cent. Further data from property research firm LonRes in June saw the number of properties sold across all price brackets in London's prime areas down by 22 per cent compared with the same period in 2019.
Although Knight Frank's recent prime London data  has proven this market slump to have been short-lived, with the UK now in the midst of a second national lockdown travel restrictions will once again see international buyers at a disadvantage.
Despite this, we can still expect the presence of overseas buyers to be felt towards the end of the year, particularly as wealthy investors rush to secure deals remotely before a 2% Stamp Duty surcharge is introduced in April 2021.
Knight Frank has stated that there is a narrowing 'window of opportunity' for international buyers here in the final quarter of the year. According to calculations by the firm, based on the combined savings from not paying the 2% surcharge and benefitting from the Stamp Duty holiday, international buyers could miss out on savings of up to £50,000 on properties worth £2m if purchasing after the April deadline, rising to £115,000 for £5m property.
Hannah Aykroyd of property advisory firm, Aykroyd & Co, notes: "What we're finding is that from international buyers, people are really beginning to plan ahead. More so than usual, particularly with regards to buying investment properties for their children."
For domestic buyers it will be crucial to monitor these ongoing developments relating to international buyers and ongoing travel restrictions. While they may currently benefit from a less competitive market, this could soon change if travel restrictions are lifted.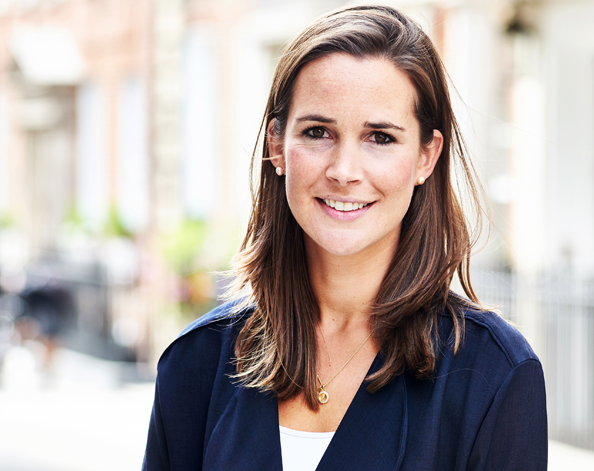 Hannah Aykroyd of property advisory firm, Aykroyd & Co
What we're finding is that from international buyers, people are really beginning to plan ahead. More so than usual, particularly with regards to buying investment properties for their children.  
A shift in domestic priorities
With price recovery in the prime London market now looking promising, this may be attributed, in part, to a shift in buyer priorities.
Experts such as Hannah Aykroyd have observed increased demand for prime London 'village' locations, for example. "The domestic market is really moving, and that's interesting. They are moving to 'leafier' areas including Notting Hill and Hampstead. Areas like Soho however have been really hit because people just don't want to live there right now." Hannah Aykroyd comments.
Further data from Savills found that the capital's greener locations - such as Richmond, Wimbledon, Wandsworth and Chiswick - and prime outer London properties with gardens saw a huge increase in demand in recent months. This saw prices in these locations escalate much faster than other prime areas in London - by an average of 4.5% year-on-year.
Much of this activity came as buyers anticipated a second national lockdown. Locations near parks, good high-streets and homes with more space for home-working were therefore seeing increased demand both from people searching for a new primary residence as well as those looking for future-proof investment properties.
Speaking in the Financial Times, Camilla Dell of Black Brick, a buying agent, says, "Buyers might only move 2km in search of a better environment, and more space, for the same budget. Now, they might opt for a house in St John's Wood in north London, rather than a flat in Marylebone in central London."
What's next?
With Boris Johnson announcing a second national lockdown from November 5th and the furlough scheme now being further extended, there are other macro factors we could see impacting the prime property market as we move into 2021.
Thankfully, with the property market remaining open during the second lockdown, experts expect the impact to be minimal in comparison to the first lockdown. Commenting on its recent data on the prime London market forecast, Tom Bill, Head of UK Residential Research at Knight Frank said, "A second national lockdown in England is unlikely to impact the prime London property market as the first one did. The property market will remain open during the month-long lockdown and momentum generated since the market re-opened in May will drive deal activity into Q1 next year."
Soon after the announcement of the second lockdown, we also saw Rishi Sunak announce an extension to the Government furlough scheme to March 2021, to further support businesses struggling under lockdown.  While a welcome move by many businesses, it's worth noting that many have previously questioned whether the furlough scheme extension is simply delaying an inevitable market downturn when it comes to an end.
To finish on a note of optimism, buyers should also keep a close eye on developments with regards to a potential vaccine. With logistics and administration of the vaccine a key focus at the moment, if successful, this could hail a steady - albeit cautious - return to normal. If transactions and viewings start to return to pre-pandemic levels, investors should be ready to move quickly as the market resurges.
Taking the right approach
Whether facing opportunities or challenges, Investec's experts are on hand to support you with the right capital solutions to navigate the market.
 As multiple macroeconomic factors remain on the horizon - from continued Covid-19 restrictions, to Brexit developments and the start of Joe Biden's presidential term - the London prime property market could see hallmark changes on a monthly basis.