It's particularly interesting following the government's announcement that the property market is opening up, with buyers able to view properties, start the removals process and actually move home, to consider how priorities will change. 
Needless to say, trends such as a rise in working from home, a redefining of the role of office space, and altered social priorities, are all being catalysed by the pandemic and will have implications for bricks and mortar.
In this piece, I'd like to take a closer look at our future demands for residential housing, and what the specific make-up of prime property might look like in a post-Covid-19 world. 
The introduction of dumb spaces
Firstly, as our reliance on technology increases due to lockdown measures, it's possible to imagine that property developers and investors will maximise the opportunity to develop 'dumb' spaces within the home - in other words, areas of the home which aren't internet-enabled.
At first this might seem counter-intuitive; after all, in these times technology is becoming all but a necessity, with many of us now used to working, socialising, shopping and learning via a screen.
This digitisation of our lives can be a double-edged sword, though.
While few of us could bemoan the fact that technology enables us to continue carrying out most of our 'normal' activities (albeit under far from normal circumstances) reports already indicate the pressure that this heightened dependence on technology is having on our mental health. This can range from difficulty disengaging from 24/7 online news, to sheer overwhelm in the face of near-constant notifications.
Looking beyond the pandemic, I expect to see a growing awareness of the risks of digital anxiety. For the residential property sector, dumb spaces may well become crucial in quelling this anxiety and our over-consumption of digital technology.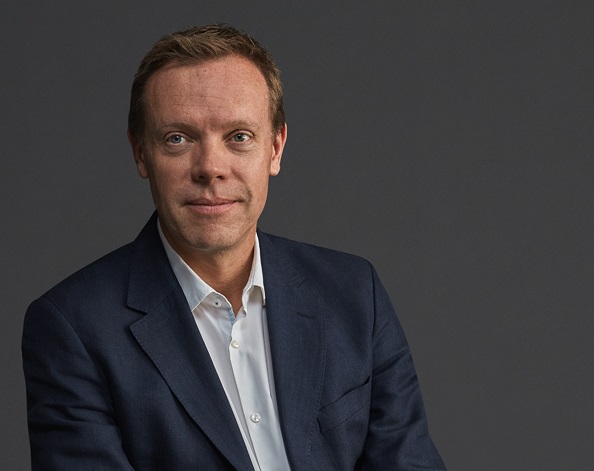 Ryan Tholet, Head of Investec Private Bank
As our reliance on technology increases due to lockdown measures, it's possible to imagine that property developers and investors will maximise the opportunity to develop 'dumb' spaces within the home.
Demand for outdoor spaces
If there is to be a redefining of the core, composite parts of what makes a house a home, a second emerging priority will, I believe, be the availability of open spaces.
Most of us have been living under lockdown for well over a month now - and with that comes a shift in contemporary habits. Along with baking, crafting and painting, gardening is one of many somewhat traditional pastimes to have seen a surge in interest; seed sales have reportedly soared since lockdown began. As we seek opportunities to switch off and disconnect, it's clear that we are also craving space, and the chance to connect with the natural world. 
That this should move higher up the priority list at a time when we have all watched our horizons shrink overnight to our own four walls, is not surprising. Gardens and balconies have become a much-coveted luxury during the crisis, and I expect to see this desire for outside space - the larger the better - continue long beyond the current outbreak.  
Renewed focus on climate change
Just as our habits are shifting, so too will our social priorities. The ongoing threat of the climate crisis was dominating many media headlines before another crisis took its place: but it hasn't gone away. Indeed, experts have warned that in detracting focus, efforts and funding, Covid-19 has exacerbated the long-term threat that climate change poses to the planet and its inhabitants.
We should expect the pandemic to renew consumers' focus on depleting resources and climate change, and the risk of social and economic upheaval that comes with it. This impacts the housing sector, since climate change targets will not be met without the near-complete elimination of greenhouse gas emissions from UK buildings, according to the Committee on Climate Change (CCC). Developers should prepare themselves to face greater scrutiny from buyers as to how they are meeting this challenge. 
Finally, as I touched on previously, we will see an uncoupling of the workforce from the office, gifting us - over time - a new geographical freedom. As time spent working from a physical office becomes a rarity, and working remotely the new normal, quick and easy access to city centres will no longer be as great a priority when considering what makes a prime property hotspot.
Our analysis of prime property deals in 2018 revealed that while London remained a prime and highly desirable location, many people were looking further afield. Far before the Covid-19 outbreak we were seeing improving transport links, rural broadband and the growing normalisation of flexible working arrangements all make country life an increasingly attractive prospect to high net worth individuals when it comes to buying property. The pandemic will accelerate this trend - we have now proven our ability to work remotely.
So, what now?
The caveat, as ever, is that it remains early days.
It will be a while before we see a resurgence in transactions, making now an ideal time to reflect and to look ahead.
We all know by now that the crisis we are living through is creating unprecedented change in our habits, our desires and our social priorities.
Property developers and investors will use this time to prepare for the shift in focus that has been clearly highlighted by the crisis.