This year's event, held at Paris Expo Porte de Versailles, was the largest to date, attracting over 130,000 visitors across three exhibition halls that, in total, would be big enough to accommodate seven football pitches. And it came just a few months after Wood, CEO of automotive fintech Cazana, completed a deal to take over CarandClassic.co.uk – the largest classic and specialist car marketplace in Europe with over 2 million users.
"It's an exciting place to be when you're running the biggest classic car website in Europe," he says. "That was a bit of a 'pinch yourself' moment."
Wood, who has gone from restoring old bangers to becoming a leading figure within the industry, talks to us about turning hobbies into businesses, spotting gaps in the market and challenging auto industry traditions.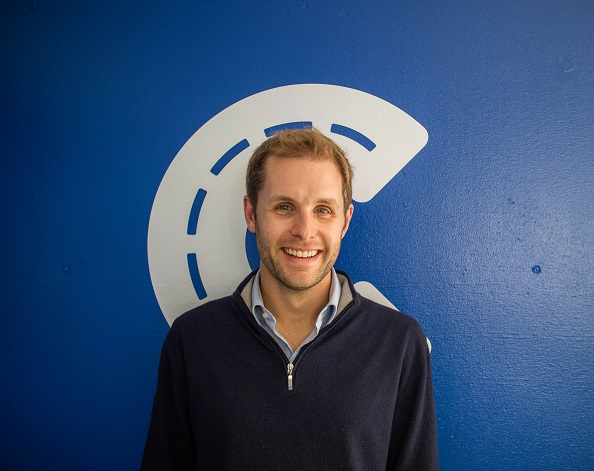 Tom Wood, CEO, Cazana
We've revolutionised the process of trading in classic cars by using big data and machine learning.
Many of my businesses started off as hobby projects. Wingmap was my first start-up. It was 2005, I'd just come out of university, didn't have much money and wanted a cheap weekend away with my mates. But there was no decent tool to ask: "Where is the cheapest flight to somewhere fun?" With Wingmap you could set the budget, set how long you wanted to fly for and it would show you the best-value flights around Europe. It launched around the same time as Skyscanner, although we were first to have a flight map. I'd love to say we inspired Skyscanner, but whether that's true I don't know.
Building new products and creating new markets are my passions. I launched Kudan in 2010, which was one of the first augmented reality agencies. Now, it's listed on the Tokyo Stock Exchange. Kudan was great because it helped to define a new market segment, which is a bit like what we're doing now at Cazana.
I like the idea of 'where there's muck, there's brass'. I like businesses where you haven't necessarily got 10 other players piling in on B2C propositions. You're building a bit of technology that you can license, and you can create some really significant enterprise value with that.
I started Cazana in my living room. Around seven years ago, I'd sold out of my previous group of businesses and had time on my hands. I owned a couple of classic cars and wanted to buy more, but I couldn't find any data on how the market was moving. There was no Bloomberg Terminal or FTSE for classic cars. I started building an index to show how the prices for different cars were moving over time, so I could buy the ones that were cheap but were going up in price.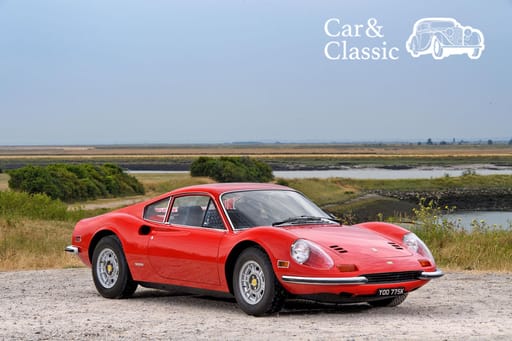 We are a classic example of taking a traditional but flawed process and monetising it through AI and big data. Car valuation has always been a very human-resource heavy and inaccurate activity that could be delivered more accurately and at a much lower cost with technology-driven models that continually adapt. That is a trend we'll see across the board in industries that traditionally involve lots of humans doing repetitive tasks. You can start to automate elements of that, which then allows people to do more interesting things around analysis.
We've revolutionised the process of trading in classic cars by using big data and machine learning. Half of our business is this big consumer marketplace in Car and Classic, and the other half, Cazana, is in data sales. We read the market every day and give real-time information to dealers, insurers and finance companies that use our data to trade vehicles more profitably.
You have to be really careful not to upset the audience when you take over a website. Car and Classic was the first site that I was getting information from back in 2012. I've been trying to buy that business for three years and finally managed it in August 2018. It's an institution, but it's a classic distressed asset. The site hasn't had the love over the years to monetise it, but it has this amazing audience of advocates that love it and love buying cars from it. We're sensitively modernising – a bit like restoring a classic car.
"Many of my businesses started off as hobby projects. Building new products and creating new markets are my passions."
It's important to grow businesses responsibly. We'll hire, we'll activate our plan, we'll get to break-even and, at that point, we'll go back to our investors to raise some more money. Cazana is the first business I've had that is supported with VC backing. Sometimes companies that get that big infusion of capital may not have a fully formed plan on the back of it and can be a bit wasteful. I believe that cash is king, you retain your options, and you're not cap in hand for VC money.
If you want to crowdfund, it's very important that you bring your own audience to the party. Also, it's a nice way for them to get involved. When we acquired Car and Classic, weemailed the user base – around 600,000 HNW individuals regularly use that business – and said: 'Do you want to join this journey?' We had an overwhelming response saying yes.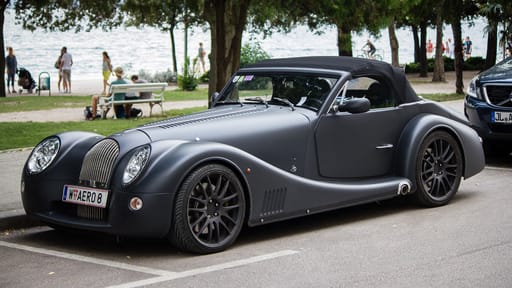 The emerging trend is in modern classics. Classic cars are generational, and when you have a generation that starts to have disposable income, you see the price of those vehicles ramp up. We saw that with the Ford Capri over the past 10 years. A generation that dreamed of owning that car as a schoolboy drove the price up to levels that we never thought we would see. One in pristine condition sold at auction last year for around £35,000 – which is great, because these cars were almost at scrap level. Ten or 15 years ago, they would have fetched a few hundred quid.
As a kid, I had a poster on my bedroom wall of the Jaguar XJ220, which got poor reviews for being too big and too heavy, with brakes that were too small. Ten years ago, they were being sold for £150,000 – now they're going for half a million.
I love the intersection of business and technology. For me it's a bit like gold mining. You're taking this raw asset of data and you're building a sustainable, global business on the back of it. Running this business, building it globally and becoming the global pricing company is something that really excites me.
A lot of banks are quite faceless. A number of my other businesses had accounts with high street banks, and I didn't know who my account manager was. At Investec, Johnny is my account manager, and he'll call me and chat about what may seem to everyone else like really trivial matters. I think that's really valuable in a bank.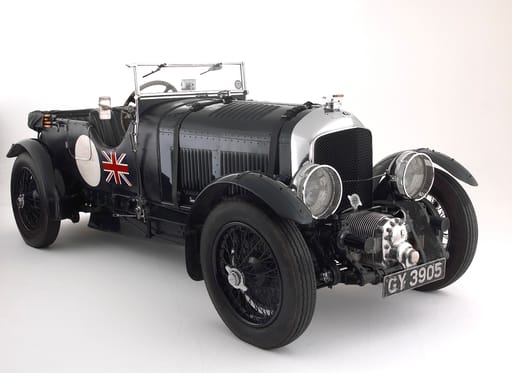 Tom's Favourite Classic Cars
My first classic car was a Rover P5B Coupe, a big V8 job. It was given to me by a guy at university who was going to scrap it, and I restored it myself.
My current favourite is an original Fiat 500 that my mother-in-law bought new in the late '60s. We still drive that around Italy.
The car I always wanted was a Morgan Aero 8. However, that was before I bought one. The idea and look of it was brilliant, but it was a very impractical car to run.
The dream car that I would love to own has to be a 4.5-litre Blower Bentley that dates back to the 1920s. But that's not likely to come down in price. It's part of motoring history.
Tom Wood was interviewed by Ryan Herman, a journalist who writes about business, entrepreneurship and sport for publications such as Director and Vice Sports.
Get our latest thinking straight to your inbox, in 100 words or less.
Read more from Investec Private Bank