Using offsite modular construction techniques, Bhatti has created a viable asset out of space that most overlook. Airspace development is not just for the privileged though – its potential includes the ability to create a significant proportion of affordable housing in a city where land is sparse and comes with a hefty price tag.
We talk to him about how this kind of upward trajectory is an innovation in property development, and why airspace development is an ambitious vision with strong foundations.
I came to the UK from Pakistan in 2005 to study. After my postgraduate degree, I worked in property-related fields before starting my first business, Apex Housing Solutions. We sublet properties to councils who needed temporary accommodation for people on benefits – and through that I began to understood the far-reaching implications of the UK housing shortage – especially that of affordable housing.
At the time, I was looking for an office to rent and found one in Camden, where part of the building and the freehold were also for sale. This building was one storey lower than those on either side, and I could see the potential to add something on top. I found out that if we used offsite manufacturing, the actual installation would be pretty quick, so secured planning permission swiftly to build a penthouse apartment. That was the start of Apex Airspace.
The first apartment arrived on the back of lorries in September 2014: four modules, around 1,200 square feet in total. These were lifted onto the roof by crane, and the main structure was built within a day – kitchen, bathrooms, flooring and a ceiling – and no scaffolding was involved. In the end, the whole process took few weeks from start to finish.
There are a lot of roofs in London which have the potential to be extended, but there has been a perception that building on them wouldn't be convenient for leaseholders. In the absence of modular construction, they haven't really been seen as viable for development,but by developing them in this way you can unlock their potential across the city without encroaching on any greenbelt land.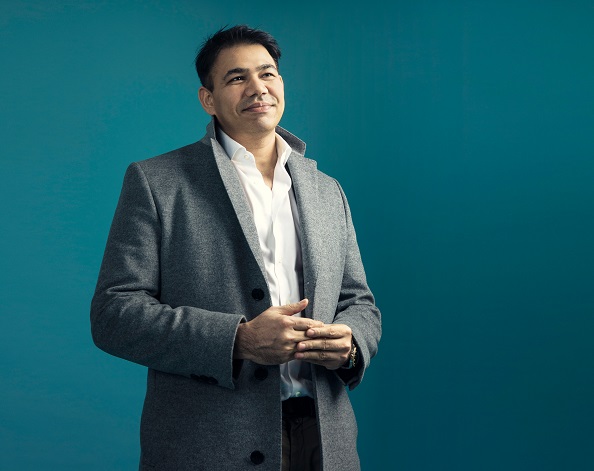 Arshad Bhatti
We're radical in saying we're going to build in factories and on roofs, and use a different sequencing of professionals in the process.
In 99% of cases, a building's roof is not used for any purpose other than perhaps putting plants on. We researched the potential of airspace and had an architectural practice look at every roof where planning permission could be achieved in Camden – it concluded that approximately 2,400 units could be built in Camden. Using different data sets to extrapolate that figure showed potential for 180,000 new homes across London alone. That would go some way to addressing the housing shortage, don't you think?
Modular is similar to traditional construction. The main difference is that it happens in the factory. We work with a steel frame and build the apartment around that, in smaller pieces on site. A modular building gives you advantages; most importantly it's built in a factory, you can control the quality while maintaining speed. Plus, you're not subject to weather conditions on site.
I think that if something can be done in a better way, it should. I'm not somebody who would see an opportunity and walk away. I would rather just go ahead and try it out.
The UK is supportive to entrepreneurs, and there's a regulatory environment that enables innovations. It's competitive in London, of course, but you get access to expertise and the opportunity to test yourself against the best.
The industry believes in our model, with Homes England providing a loan facility of £9m to deliver the first 75 new homes. The Greater London Authority also gave us £10m of funding to deliver 500 homes over the next four years; 50% of those are to be affordable – an industry first in the private sector – as a third of Airspace Development opportunity lies above council housing.
We have set ourselves the target of delivering 10,000 homes in the next 10 years.
Airspace development is applicable in so many ways, and we have so much land to use: 180,000 homes equate to around 760 acres. We're focused on delivering affordable housing because this is where the most acute need is, but in future, roofs could also be used for running tracks, or office or community space.
In property development, people have firm beliefs around how things are done. We're radical in saying we're going to build in factories and on roofs, and use a different sequencing of professionals in the process. However, the outcome is the same and all of us as an industry are still motivated to deliver high quality homes at speed to address the lack of good quality homes.
I welcome win-win solutions; I'm not keen on creating advantage by depriving somebody of something. In this context, the roof currently has no value attached to it. So whoever owns it benefits because it has turned into a commodity they can sell. Plus, in an airspace development the whole building has to comply with current building regulations, even if it was built 20 years ago. We also have to prove as part of the planning permission that we are enhancing the outlook of the existing building. So, people get safer, better looking buildings and amenities - while also creating housing for other people.
This model can be taken forward, and we are already seeing a lot of institutional landlords preparing assets for future projects. But we're not there yet. We have set ourselves the target of delivering 10,000 homes in the next 10 years.
See more from Investec Private Bank