Williamson, now chief creative officer, originally comes from a background in marketing and advertising, and first met Swoon CEO Brian Harrison while at The Telegraph Media Group.
"We have got very different skill sets," she says, "but are very aligned on our values. We work brilliantly when we openly challenge each other in the office and end up with a much better result because of it.
"All my roles have been very, very entrepreneurial," Williamson says. She tells us why she created Swoon and shares her advice for budding business owners.
I've always been really passionate about design. Even as a child I'd rearrange my parents' living room, and any place I've lived in I've always redecorated and made the most of it. I've always read interiors magazines and collected every back issue of Livingetc, right from when it first launched.
Swoon was inspired by travelling. I went travelling for a year through Central and South America, India and South East Asia. It made me braver and bolder, and when I came back I was up for trying new things and being a little bit more risky. I still take two adventure trips a year. After being in the wilderness where there's not even a phone signal you come back feeling fresher.
We didn't have any funding initially. It's very easy in this day and age to start a business; you actually don't need that much capital. Brian and I started the business for about £20,000, investing some of our personal savings. We're both good all-rounders, can write copy, take a photo, find a delivery company, set up a merchant account. We did it all ourselves, and didn't really hire anyone for about six months. We only got funding about 18 months after our launch.
One of the reasons for starting the company was that everything I loved was way too expensive. I didn't want to pay £500 for a chair or £2,000 for a table. So the starting point was: 'How can we make really beautiful quality designs but take out all the inefficiency of furniture retail so the customers can have a lower price?' We started off with one product, a French-style armchair called The Lille, which is still on our website today. I looked at the market, went undercover, looked at loads of retailers and tried to figure out data points on what was in demand at that time. We were paying the same price as any retailer, but because our business model was so efficient we didn't have to mark it up 10 times to be able to recoup all of our costs. We ended up offering the product for half the price of other retailers. Initially we were sourcing designs. Then we wanted to develop our own, so we started designing products from scratch, and that really was the pivotal point of success.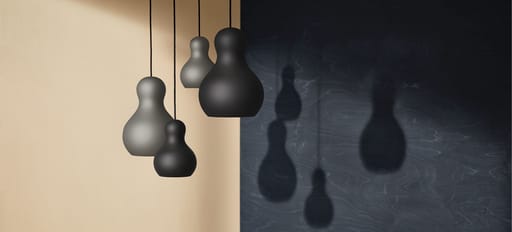 Swoon's business model is different to its main competitors. Developing new products is a huge bet for most retailers, especially in furniture, because product development cycles take 12 to 18 months from sketching a design to getting a product into the store. Eighteen months is a long time, and things change when you're having to make big stock commitments on that design. We decided to do designs based on data. To test products and design confidently, we launch new products every day on our website, and our design cycles are every month.
We are constantly taking the latest data points and creating products based on what customers want. Our range is full of winning products that people love, rather than making things two years in advance and guessing if they want it. We do have products that have been in the range for five years, but that's because people still want them. We have a really good design team that's constantly looking at data points. That's the core of our model. Other big retailers don't work like this.
Just because people click, like or tag you, it doesn't mean they want buy something. We made that mistake in the beginning and got people to vote for which design they'd buy. What people say they want and what they buy are two very different things. We do look at social media, but it's not the driver towards the decisions we make. We use real sales data and test everything.
Manufacturing products from around the world is our biggest challenge in scaling up. We decided from the beginning we'd have employees from the UK based out near our suppliers, so they're in the factories doing product development every single day. Having our sources here makes things faster. Delivering goods to people's homes is challenging, but we have a warehouse distribution centre and work with multiple delivery partners based on good reviews from customers. So we work with the best ones, essentially. We try to optimise our business around customer service, but it's an ongoing challenge, for sure.
If I'd have done anything differently, I'd have moved to designing our own products sooner, because then you can specify every single detail. I was shocked at the beginning when I realised most retailers don't design all their own products. They're buying them from manufacturers. One way we can prepare for Brexit is by designing our own product.
We are absolutely focused on sustainable material, so a lot of our products are made from really fast-growing mango wood from sustainable plantations. The biggest issue is products stockpiling in warehouses, which is why our business model is really good for waste: we order in batches so don't have overstock. Packaging is important, but ultimately it comes down to making things that people actually want.
There are no plans to open a Swoon store. I think people are comfortable buying furniture online, and we're going to focus on that and make sure we make our website experience really good. We're looking to partner with people who have recently partnered with John Lewis, who wedesigned a collection for. John Lewis wanted a signature Swoon look for their customers, so it works for both of us.
To budding entrepreneurs, I'd say do it fast and act now for very little money. Don't spend months and months writing a business plan. It's very easy these days to test the concept for very little money. There are websites where you can customise a landing page and do a bit of Google advertising to see if there's any traction to your concept before you spend time building or creating anything. You can spend months and months writing plans and you don't even know if you have a market for it yet. Use the very cost effective online tools that are out there, and if you get some interest, go ahead and do more research.
See more from Investec Private Bank