For Black Tomato, it's not just about the destination: the company's mission is to inspire travellers to disconnect through 'self-actualisation'. This means catering to clients who want to understand different peoples and cultures through unique, bespoke experiences, reconnecting with others and with themselves. 'We are Human' is Black Tomato's message.
The business made great strides through well-placed articles and an editorial partnership with the hip email newsletter Daily Candy, while key partnerships with the Gwyneth Paltrow-owned lifestyle brand Goop and Travel + Leisure magazine also helped. Its innovative products, including Get Lost (when clients are taken to a mystery destination) and Blink (pop-up luxury camps in untouched locations), offer one-of-a-kind experiences, from a private viewing of solar eclipses at the world's highest observatory to a private lunch in a restaurant carved out of ice on a glacier in Iceland to witnessing a private Inca ceremony in Sacred Valley after visiting Machu Picchu.
We speak to multi-award-winning founder Tom Marchant, named in 2018 as one of Conde Nast Traveller's 48 people in the world changing the way we travel, about why he started Black Tomato, how he found success in the United States and the future of travel.
I had a great, curious childhood. My mother was from Finland and travelled a lot. She worked as a nurse in Sweden and France, and met my father, who was an entrepreneur. They believed you learned a lot from travel, so we travelled a lot, to Finland, Southern Europe and the States. My great, great grandfather was an art dealer with Lautrec and Van Gogh, so there was also a big Parisian connection; we spent a lot of time there. We often had trips to where my father's software business was expanding.
It instilled a curiosity in me: I had this combination of wanting to travel and also seeing a parent building a business, and all the highs and lows that came with, and I think it subconsciously planted seeds in me that I wanted to work for myself, with something I was passionate about.
When I was growing up, travel agents weren't that inspiring. There's this industry whose job is to sell these amazing places; it should be the easiest sell in the world. But so many people were doing such a bad job telling people about these places. So that whole experience informed how Black Tomato was going to approach it.
It's harder working with friends, because if you disagree or have a different opinion with 20 years of friendship behind you, it can become personal. The three of us were best friends when we started Black Tomato. And in the early days it was bit like: 'How many founders of Black Tomato does it take to change a lightbulb?' So it could have been better in terms of clarity from the start, but we're still going.
There needs to be depth and understanding of the psychology of travel. When I go somewhere new, the first thing I'll do is ask a cab driver where he goes for a drink when he finishes work. By asking questions, it opens up things you're never going to find in the guidebooks, and you have that human interaction as well.
So many British businesses try to 'take on the States', and it's often driven by ego and it kills them. We thought our company's attitude would appeal to certain sections of the US audience – primarily the East and West coasts, but also pockets mid-country. We did an arm's-length relation with a PR firm in New York where we were trying to replicate our UK model, and it just didn't work; there's no substitute for being in the room. I started going to New York probably every five weeks, networking and getting to know journalists and brand partners, getting coverage and learning a lot.
Americans appreciate honesty, and that includes saying no. It's OK to say what you're good at, and if you play the humble card, they don't see the value. At the beginning of moving to New York, my friend asked me to a networking dinner and I said: "What's the format?" and he said: "You'll see." Very cloak and dagger.
There were 16 people in a private room in a midtown Italian restaurant, run by a doctor whose patients were relatively successful business people, and he told them to bring three guests. The doctor said: "Here's the deal: every person here is going to speak about the things they've done in their lives since they were 9 years old." So one of them says: "I'm chief advisor to George Soros and on the weekends I'm a DJ and I just did Mick Jagger's birthday." And I was like: "That's impressive. What am I gonna say?" Then the next person says: "I'm lead violinist in the Israel Philharmonic Orchestra and head of creative at Apple." And by the time it gets round to you, you think, it's just OK to say what you did without boasting, even off the back of the connections you made. People say Americans are eternal optimists, but I just think they bring a pragmatism and honesty to business.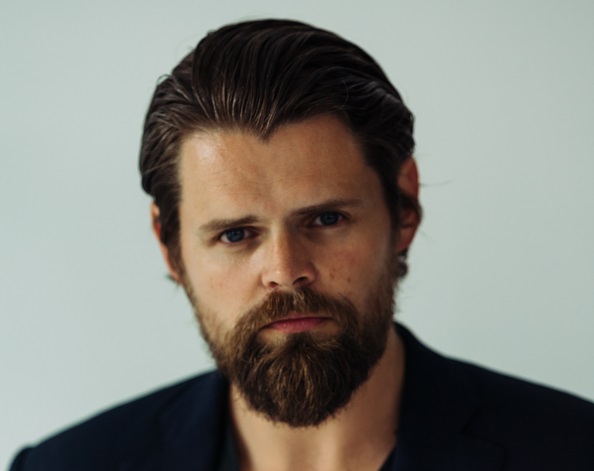 Tom Marchant
The best bit of business advice I've ever received was from my father. When we were starting out, he said: 'You need to be obsessed at the start'.
My experience in the States was like doing an MBA. We very quickly understood it's very different to the UK: don't assume that if your approach, tone of voice or product worked here it will work there. Yes, Americans do like to buy British and that's cool. But don't slap the Union Jack all over yourself, pretend you're Hugh Grant or be self-deprecating, because it doesn't always work.
Also remember: America is not a country, but a collection of states that all have very different attitudes towards travel, culture and appreciation of what service means. We did well in New York, but the West Coast was a very different audience,because they're so into service. They have their pool guy, their trainer, their stylist, so they want a travel guy – but the service still has to be impeccable. What I learned in the States was brought back to the UK: a focused, obsessive approach to service and knowing how important it is. I think sometimes British businesses in the hospitality world don't pay enough attention to that.
I think the concept of 'experience' is in its golden years. We're big on personal fulfilment, and so if you feel fulfilled in anything in your life, that's generally pretty good – and travel is a vehicle to do that. One thing we're looking at and trying to understand better is the real emotional takeaways from our clients' trips. 'Remember the night when…' is such a common phrase, but it's those nights and days when everything kind of fits and works, whether it's the beach bar on a Greek island or the hidden restaurant in Old Havana. It's the sensory thing, and I think you can build on that.
We're going to see more and more lifestyle brands getting into travel. I don't think it's beyond the pale to imagine a scenario in the years to come where people plan their travel every year according to the fashion brands and experiences they're going to have. You could imagine them having their Toms shoe experience in Sri Lanka, or spending time in Paris with Chanel.
The best bit of business advice I've ever received was from my father. When we were starting out, he said: "You need to be obsessed at the start." It wasn't a kind of 'work every hour, forever', but if you're going to do it, do it. A lot of people who start businesses these days are driven by the whole entrepreneurial culture: the vision or dream is far more attractive than the reality. If you want to give yourself a chance, you've got to be obsessed with it, and for the first 18 months we really cared about it, and it was our priority. I think that's why it worked. The other piece of advice is: never be too proud. It's about giving yourself the best chance to be a success. But also understand that by not being too proud it means you're open to ideas, and you're willing to listen. Because if you're too sensitive, then you lose focus.
Ali Catterall is a journalist who writes for The Guardian, British GQ, Louder and Director magazine.
See more from Investec Private Bank