Every Tuesday morning, without fail, she takes a pottery class. "It's like going back to childhood," she observes. "It's very meditative: I don't look at my emails, I can't touch the phone – my hands are covered in clay – so my head gets a rest."
At the other end of the world, Sigurlaug Sverrisdóttir, founder and CEO of Ion Hotels Iceland, de-stresses by fly fishing. "It's an all-day event, sometimes starting at 7am and not finishing until 10pm," she says. "The best thing about it is you don't hear anything apart from the sound of the river – just you and the fish."
And Peter Mühlmann, founder and CEO of customer reviews site Trustpilot, takes time to go cycling in Denmark and ditches his alarm clock. "I sleep until I wake up," he says. "I have so much anxiety, I believe in doing anything that lets off this stress."
All three are attempting to tackle the same concern: that amid competing demands for attention and a constant torrent of information, digital technology is occupying our every waking moment, all but eliminating the concept of 'downtime'.
Good servant? Or evil master?
It may have put the entire sum of human knowledge literally in our pockets, but this brave new world of tech is not without consequences. Research has shown that an always-on, hyperconnected lifestyle can disrupt our sleep and make us less engaged and motivated at work; undermine our real-life social interaction; and affect our ability to focus, be patient and think deeply – essentially rewiring our brains.
According to Ofcom, 71% of UK adults say they never turn off their phone, and 78% say they could not live without it. Just seeing stressful events in the lives of others – thanks to digital technology and social media use – can make people feel more stressed: sometimes called 'the cost of caring'.
As Chris Lewis, author of Too Fast to Think, says, "What you have to remember is that social media is our servant, not our master. In fact, these platforms are good servants, but evil masters."
Decide to disconnect
But awareness of device dependence is growing. The success of books such as Catherine Price's How to Break Up With Your Phone is testament to that, while apps like QualityTime and Moment track how much time we're staring at a screen (a lot).
If meditation and yoga aim to help us live in the moment, the luxury hotel market is also heeding the call. More fundamental than a simple spa session or digital detox, the 'disconnection trip' is a rethink of what it means to relax. As Trustpilot's Mühlmann says, "Sometimes work leaves me 'damaged'. Once a year, I lose bubbliness and I know I have to take a break and go off-grid – I usually head to south-east Asia to recover."
The following breaks provide a crucial opportunity to 'disconnect' – an essential process for business leaders, who require head space to make decisions, come up with new ideas, and maintain focus amid competing demands."
One thing we know is that the best ideas happen when we are away from the workplace, uninterrupted and truly able to think creatively," says Lewis. "It's up to us all to learn how to replace 'hurry sickness' with creative success. Creativity is how businesses and individuals can stay ahead. It's how they sustain rapid growth with rapid renewal."
So where can you go to get away?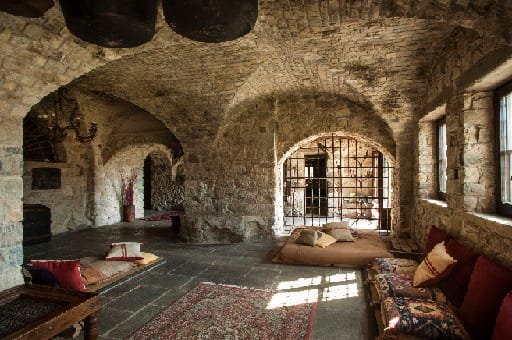 Eremito, Umbria, Italy
Who hasn't occasionally longed to 'join the priesthood', if only for a day? Dreamt up by former fashion designer Marcello Murzilli, this eco resort approximates the monastic experience, offering a highly prized spot of solitude. Located deep in the Umbrian hillside, alongside a proliferation of monasteries (not for nothing is Umbria considered Italy's spiritual centre).
Eremito offers austere 'celluzze' without Wi-Fi or television, and a vegetarian menu. It provides a chance to reflect in total peace and quiet, in the contemplative stillness of your minimalist room. Regulars swear to better-flowing ideas and smarter decisions on their return to the real world.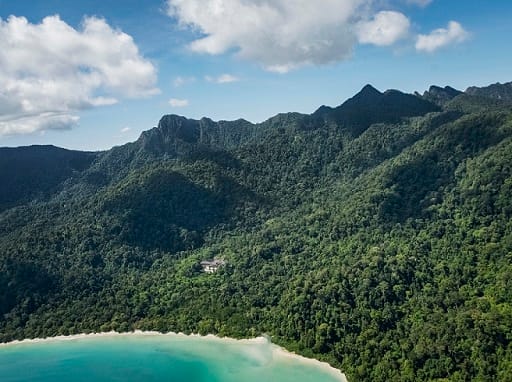 The Datai Langkawi, Malaysia
A world away from the hubbub of urban existence lies a 10-million-year-old Malaysian rainforest. Once a travel secret, the multi-award-winning Datai Langkawi is now a celebrated rainforest resort.
Unwind with yoga, Pilates and meditation at the Holistic Pavilion. Or take a guided walk through the virgin rainforest accompanied by the Datai's resident naturalist and author Irshad Mobarak. A visit to The Datai is a chance to recharge those worn-out batteries and literally smell the flowers.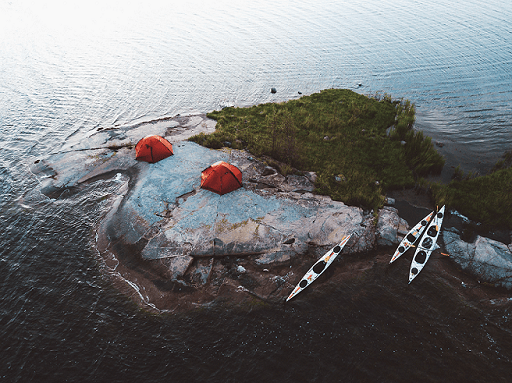 Do the North, Sweden
Fancy accessing your inner explorer? With just the roll of the waves, the cry of gulls and remote landscapes for company? Kayaking and wild camping away from civilisation is what's on offer here, as you navigate through a maze of untouched Swedish islands.
Do the North offers various excursions, including a five-day self-guided kayak tour (for those who need a people break). Paddle around Sweden's picturesque archipelagos, and explore old copper mines and 'villages that time forgot'. Top-quality gear is included, as is a detailed guide book and even a cell phone to check weather reports. Prerequisites: "Must be able to swim and have a taste for adventure."
Lysanne Currie writes about business and luxury travel for magazines including Robb Report, Luxury Plus, Glass Magazine and Meet The Leader.

Booking a disconnection trip? Investec Private Bank clients with a Voyage account can enjoy unlimited lounge access for you and a guest in over 1,200 airport lounges with Priority Pass™ as well as comprehensive global travel insurance for you and your family (provided you're eligible) with AXA. Visit our website for more information.
Read more from Investec Private Bank