Reputation overtakes history
In an age where production methods and supply chains are easier than ever for anyone with an internet connection to trace, calls for ethical and sustainable ways of working are at an all-time high. When Burberry hit the headlines in July 2018 for burning £28.6m of unsold goods the previous year, it ignited social media outrage. It's no wonder companies with even the slightest understanding of the power of reputation are falling over themselves to prove their ethical credentials in order to attract and retain demanding audiences.
Within a couple of months, Burberry announced it was ending this wasteful practice and was making commitments to recycling, repairing and donating unsellable products. Gucci and Alexander McQueen owners Kering are now using more renewable raw materials.
Luxury leaders are finding that sourcing ethical materials in order to minimise waste and environmental harm attracts trust. In 2011, EC One, a 22-year old jewellery store and workshop in London's Exmouth Market, became the first jeweller worldwide to create a piece of jewellery from Fairtrade Fairmined gold. EC One is now becoming a member of B. Corp, a certification organisation which measures company performance by community and environmental impact.
"Trust from consumers used to be about permanence and history. But the longer we're around, the more I realise how important reputation and word of mouth are at growing the business," says EC One founder and managing director Jos Skeates, who now uses 100% recycled gold.
The current drive for all things sustainable has also led to Reebok's vegan, non-plastic shoe made from cotton and corn and the emergence of London-based Deakin and Blue who produce swimsuits from ECONYL yarn, a 100% regenerated nylon made from waste including old fishing nets. ECONYL was also used to create the bespoke multi-coloured carpet for luxury jeweller Chopard's Love Night during May's Cannes Film Festival.

The re-commerce economy
Against this backdrop of sustainable consumption, the market for pre-owned luxury items is booming. While Stella McCartney recently partnered with online luxury resale specialists TheRealReal to distribute her un-sold stock, the resale market is growing 21 times faster than the fashion industry overall, according to The Business of Fashion.
There has been an increased "craving for authentic, genuine and above all – trustworthy connections."
Depop which started in 2011 is an online marketplace with over 13 million users, over 90% of whom are under 26, where users exchanged 200 million messages in 2018. Designed for young entrepreneurs, vintage and pre-owned items make up the majority of Depop's inventory. Sellers typically adopt the role of curator of their own style, eschewing global luxury labels.

Rapidly-growing online diamond jewellery buy-back service Mondiamo which specialises in exchanging engagement rings for immediate money transfers, announced its merger today with America's best known buyers of jewellery and watches CIRCA, in a bid to revolutionise the way people monetise their family treasures, by creating the first ever scalable, global bricks-and-clicks platform allowing sellers to immediately realise the true value of their luxury jewellery and watches, either online or in person at one of the company's global offices.
"We call ourselves miners – we mine above ground," says New York-based CEO of both Mondiamo and CIRCA, Oren Schneider. "There are over one trillion dollars of unworn jewellery and watches held by consumers."
Building from the ground up
Meanwhile, luxury giant LVMH which owns historic brands including Dior, Fendi, Louis Vuitton and Moet & Chandon, also has its eyes firmly set on the future. When in May, it announced the launch of Fenty Maison, a fashion brand centred on pop icon Rihanna, it marked the first completely new brand from the conglomerate since Christian Lacroix was established in 1987, and the first time a woman, and a woman of colour, will lead a luxury fashion house.
LVMH also supports fast-growing technology start-ups in the luxury sector through its annual Innovation Award. Winners, which in 2018 included post-purchase online retail experts Kronos Care, participate in the LVMH acceleration programme and establish relationships with the group's luxury houses.
Online luxury store Farfetch runs Dream Assembly, a 10-week accelerator program for seed-stage start-ups twice a year, offering funding and mentorship. One of its thriving brands is Wishi, an online platform where stylists help individuals build their ideal wardrobe.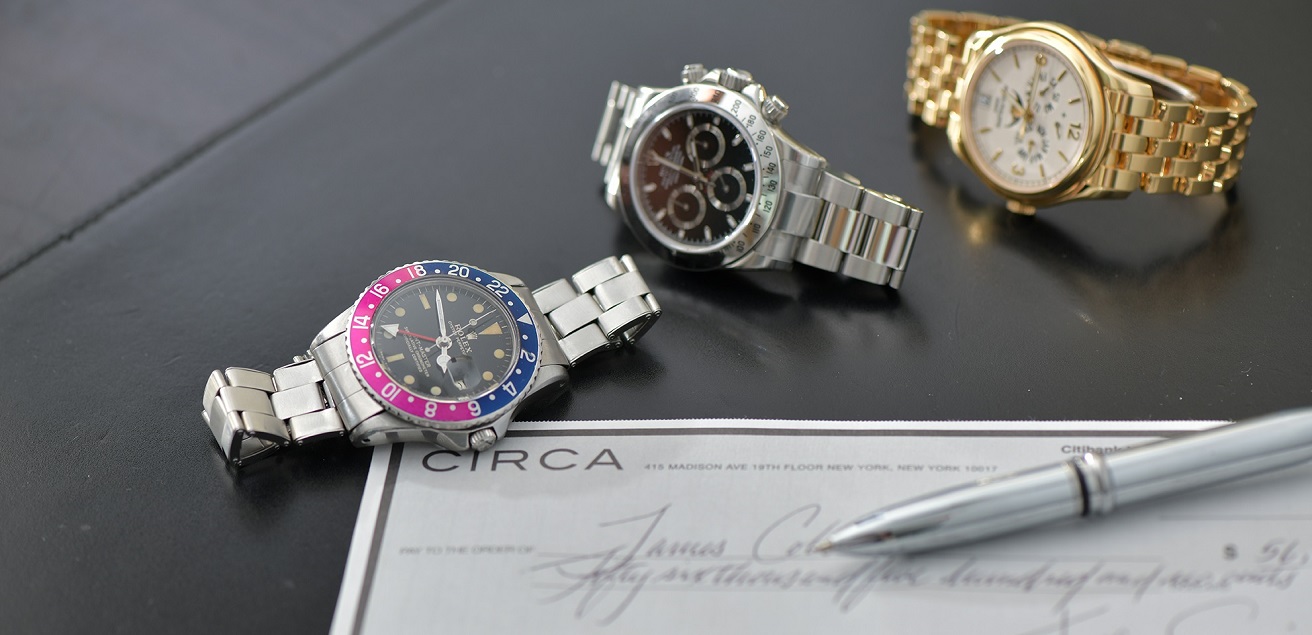 An estimated $1 trillion of unworn jewellery and watches is in the hands of consumers, according to online jewellery buyers Mondiamo
Seducing the selfie generation
When watch entrepreneur Matthew Cule launched his luxury travel-inspired watch brand CuleM on Kickstarter, he engaged Singapore-based data-driven marketing start-up Emotional Analytics to ensure his brand created watches with design features that people really want. Cule believes too many watch brands rely on re-hashing vintage best-selling classics.
Also on the design front, luxury brands have recognised that one way to seduce the selfie generation is to treat customers as individuals. Think Louis Vuitton's Run Away sneaker which allows for engravings of initials, Gucci's Dionysus handbag which can be personalised with embroidery and crystal detailing and Burberry Bespoke perfume. A strategic business plan by Hugo Boss stretching to 2022 emphasises the need for more customisable items.
Putting trust at the heart of business
Ultimately, human connections and trust will always lie at the heart of successful business. Euromonitor recently reported that as digital technologies have expanded, there has been an increased "craving for authentic, genuine and above all – trustworthy connections."
American family-owned celebrity jeweller Le Vian, traces its links back to the royal jewels of 18th century Persia and by implication to the history of the legendary Koh-i-Noor diamond today found in the British Crown Jewels housed at the Tower of London. While resting on the shoulders of its history, Le Vian now regularly connects with its customers through invitee-only events, where guests enjoy meeting members of the Le Vian family.

Evidently, while history may not be of interest to today's younger consumers, the behind-the-scenes business of creating historic, magical moments is still very much the concern of luxury leaders.
Claire Adler is founder of Claire Adler | The Luxury Public Relations and Writing Consultancy. Articles she has written have appeared in the Financial Times, Vanity Fair, The New York Times, The Spectator and more.

Read more from Investec Private Bank