What does it take to achieve something remarkable? There are plenty of superficial answers: hard work, tenacity, even luck. But for many business leaders, success hinges on a sense of adventure: the willingness to roll up their sleeves and forge their own path.
It's a mindset that is seeping into leisure time, too. A fortnight relaxing in St Barts doesn't cut it. Instead, they're plunging to the bottom of the Pacific, naming new species in the Amazon or exploring Antarctica's frozen wilderness. Welcome to 'world-first' travel, where enterprising individuals strive to reach corners of the earth few have been to before.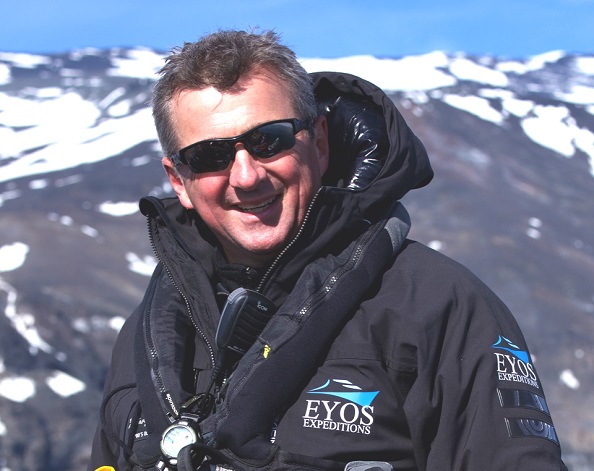 Rob McCallum
We never, never, make the mistake of saying, 'Nah, it's not possible'.
"Our most special adventures are the ones that could be classed as 'world firsts'," says Rob McCallum, co-founder of adventure tour operator EYOS. "They're cool because there's no template. You have to create something, and design and test it, without any experience to draw on."
Since its founding in 2008, the Isle of Man-based company has organised around 1,200 expeditions, specialising in "hard-to-get-to places" (half of its voyages are to Antarctica). And in April, EYOS took customers on a heli-skiing journey to the western coast of Greenland. It's safe to say the experience was a world away from the après-ski and chairlifts of your typical skiing trip.
Deep dive
One 'hard-to-get-to place' holds a particular fascination for EYOS customers: the ocean. David Attenborough once remarked that we know more about the surface of Mars than the deep ocean – so its appeal to adventurous travellers is easy to see.
The submersible has made such fantasies a reality. Roman Abramovich, the late Paul Allen, Richard Branson and James Cameron (McCallum worked with the director on his record-breaking Mariana Trench dive in 2012) have all dabbled in the technology. Now, budding Cousteaus can experience state-of-the-art submersibles for themselves, skimming under Antarctic ice or observing exotic marine life off the Galápagos.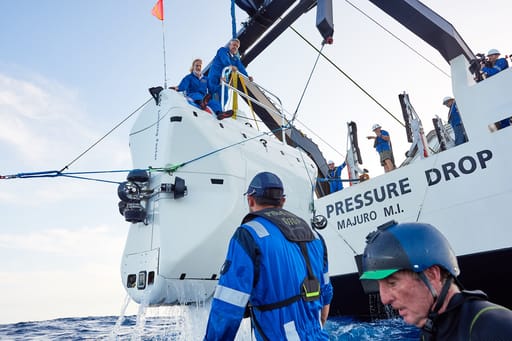 A dive to the Mariana Trench as part of the Five Deeps Expedition. ©Reeve Jolliffe / EYOS Expeditions
EYOS is currently in the middle of its ongoing Five Deeps Expedition. Part oceanographic study, part human endeavour, the expedition's specially designed two-person submersible aims to be the first vessel to dive to the five deepest points in each of the Earth's oceans, including the 10,928-metre Challenger Deep in the Pacific's Mariana Trench.
The record-breaking exploits of the Five Deeps Expedition don't end there. Scientists believe they may have discovered a new species during an April trip: "an extraordinary gelatinous animal" spied at the bottom of the Java Trench in the Indian Ocean.
These unprecedented travel experiences capture the appeal of experiential travel. Today, we're spending less money on buying things, and striving to experience them instead.
"Many very successful people aren't just interested in visiting a place," says McCallum. "They want to immerse themselves in the destination."
Part of this appeal is in the opportunity to go off-grid. "Our happiest trips are where parents escape life in the fast lane to take their kids somewhere remote, often with poor connectivity," says McCallum. "You find they focus on each other. They focus inwardly."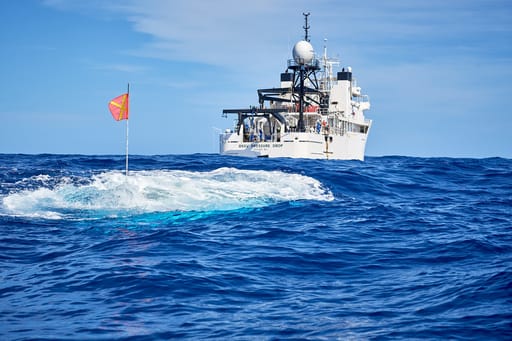 State-of-the-art submersibles can bring travellers under Antarctic ice or to the most exotic marine life off the Galápagos. ©Reeve Jolliffe / EYOS Expeditions

"There is no room for ego"
Such trips can also lead to genuinely life-changing experiences. "When people first see an iconic species like a polar bear, walrus or beluga whale, they suddenly realise these things are real, precious and usually threatened," McCallum says.
Some years ago, McCallum took a cohort of Australian mining specialists to Antarctica. "When we met, they said, 'You're not one of these greenies who's going to tell us about climate change, are you?'" he recalls.
By the time the trip had finished, the experience had had a profound effect on them. "They didn't need to be convinced about climate change," says McCallum. "Their parting shot was, 'We're going to have a meeting with Johnny.'"
The "Johnny" in question? Then-Australian prime minister John Howard.
Whether it's altering the mindset of mining executives or arranging cruises through the Northwest Passage, it's no exaggeration when McCallum says, "making complex things happen in remote places has been a common theme throughout my career."
The New Zealand-born adventurer started his career "building huts and fighting fires" with the country's national parks service, before working with the UN in Papua New Guinea. There were also spells as an aircraft pilot, as well as leading expeditions to the Titanic and sunken battleship Bismarck.
McCallum estimates that hundreds of hours of staff time go into planning an expedition – generating different scenarios of what could or couldn't happen. "When you put somebody into a capsule, close the hatch and send them down 36,000 feet, there is no room for ego or 'Ah, they'll be all right'," he says. "You have to be absolutely sure you've done everything you can to make it right."
The notion that entrepreneurs crave adventure in both their work and personal lives hasn't been lost on McCallum, either.
"It's now possible to become very wealthy very quickly and at a young age. These are people who've made their money by being entrepreneurial in nature and adventurous in spirit," he notes.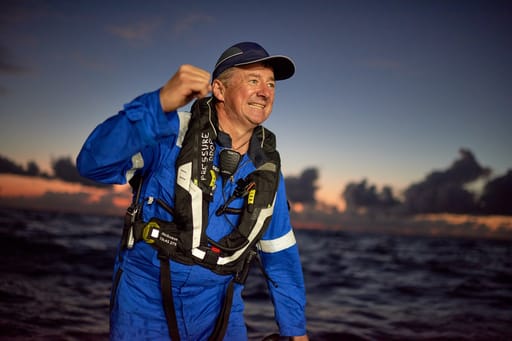 Rob McCallum has found that many people don't want to just visit a place – they want to immerse themselves in the destination. ©Reeve Jolliffe / EYOS Expeditions

As for the success of his own company?
"If you work hard – and you are as ego-free as possible – people will naturally gravitate towards you," says McCallum. "Plus, we're still as humble and thirsty for new knowledge as when we started: we treat every trip as a new trip. Because if you start cookie-cutting, that's when you're going to come a cropper."
"Success is also stretching boundaries, be that personal boundaries or a client's comfort boundaries," he adds. "But we never, never, make the mistake of saying, 'Nah, it's not possible'."
Spoken like a true entrepreneur.
Christian Koch is journalist/editor who writes for the Evening Standard, Sunday Times, Guardian, Telegraph, Independent, Director, Q, Stylist, The Face, N by Norwegian and easyJet Traveller.
Read more from Investec Private Bank