With evidence showing that the public and private spaces we inhabit can either decrease or increase our well-being and productivity, the importance of creating a positive environment is becoming increasingly clear.
There are certain design elements that are of special importance when it comes to well-being and – key for business leaders – productivity in both the workplace and home. Here are some of them:
1. Natural light
With their long, dark winters, the Danes are adept at maximising light. Visit Copenhagen for the weekend and you'll find curtain- and blind-free apartment blocks are the norm. This light-filled openness translates to the workplace, too: Danish regulation requires sufficient daylight in offices, and windows must have a view. "This means offices are often centred around large, open atriums, and spaces have generously high ceilings, drawing the light in," Paul Patenall, president of the British Council for Offices, told Architects Journal.
According to a study by the Buildings Performance Institute Europe, a good level of daylight is an integral part of an indoor environment. In its 2015 report, Indoor Air Quality, Thermal Comfort and Daylight, it summarises the economic, ecological and psychological benefits of daylight: it reduces energy consumption and CO2 emissions, and effectively stimulates the human visual and circadian systems. On well-being, it says daylight "enables occupants to fulfil two very basic human requirements: to be able to focus on tasks and to perceive well the space, as well as experience some environmental stimulation".
2. Noise
One of the biggest changes in both office and home interior design over the last couple of decades has been the shift from carpet to wood or laminate flooring. Coupled with a minimalist approach, the result may be a more aesthetic, clean-lined environment, but those hard surfaces can play havoc with acoustics.
Indoor plants can help reduce carbon dioxide levels by about 10% in air-conditioned offices.
A survey earlier this year of 1,000 UK office workers found one in four say their environment is not conducive to productive working. Of the respondents to the Noise and Wellbeing at Work Survey 2019, almost half said that noise had a negative impact on their overall well-being, with 58% reporting that noise at work has a high impact on their stress levels.
According to design website Dezeen, noise reduction has become a "major preoccupation" in Scandinavian interiors. At 2016's Stockholm Furniture Fair it noted the "usual sound-absorbing wall panels [were] being joined by upholstered desktop screens for computer working, spongy wall-mounted booths for phone calls and even dome-shaped baffles designed to hang just above workers' heads".
Dezeen quoted Walter Bettens of DAMN° magazine as saying that interior designers are not solving the problems with acoustics. "They're far too busy with textures and colours, but it's a very important thing. It should be part of the education of a designer."
3. Air quality
A 2016 study by the Royal College of Physicians and the Royal College of Paediatrics and Child Health found that air pollution is linked to 40,000 deaths in the UK each year. Many of us will instantly think of diesel fumes or gridlocked, inner-city streets, but we ignore the impact of pollution inside the home or office at our peril. A separate study, the Better homes, better air, better health report, highlights that the average person in the UK spends just 8% of their time outside. It goes on to quote Peter Bonfield, then-CEO of building science centre BRE, who says a large number of vulnerable people have been found to be living in homes that have had improvement works to increase energy efficiency without associated appropriate ventilation. "This has resulted in poor air quality, with particular issues of mould and damp, which have negative impacts on residents' health," the report adds.
Human resource provider CIPHR quotes a study by the University of Technology, Sydney, that found indoor plants can help reduce carbon dioxide levels by about 10% in air-conditioned offices, and by about 25% in buildings without air conditioning.

4. Biophilia
This brings us to something the academic world is becoming increasingly switched on to: the biophilia hypothesis – or integrating nature into our spaces. American biologist and theorist Edward O Wilson introduced the idea in his 1984 book Biophilia, which describes the attraction to things that are alive. For businesses it goes further than the office pot plant: the use of wood, stone, water features and, of course, greenery can help to produce a calming effect.
In his paper, The Importance of Biophilic Design, Jon Grant, director of London-based Chapman Taylor, says biophilic design works on the principle that humans have evolved to work in and with the natural environment for millions of years. "We are not well adapted to the urban industrial environment in existence for only the past 200 years or so," he notes. "The physical and mental well-being of people who spend substantial time within the latter is thought to be positively affected by sensory contact with natural features, through reduced stress and increased productivity."
The University of Technology, Sydney, research found introducing plants to the workplace lowered tension and anxiety levels by 37%, while reducing fatigue by 38%.
One effect of losing the 'silomentality' has been to bring multiple disciplines and departments together in open-plan or hot-desk environments.
5. Space
Interior design is being used by many organisations in to attract and retain employees. There has been a force of change within the workplace towards collaboration. One effect of losing the 'silomentality' has been to bring multiple disciplines and departments together in open-plan or hot-desk environments.
Quoting Patenall again, the Danish emphasis on health and happiness means Danes expect a higher quality of life. "This expectation saturates into the workplace and drives the demand for openness and space at work," he says. "The result? Danish workers enjoy more than double the space of those in the UK. Offices are built to a density of 20 square metres. In comparison, office densities in the UK average about 9.6 square metres, and as low as 6 square metres in London."
6. Temperature
It only takes one day of a heatwave or sudden snowfall for someone in a British office to start asking about legal requirements and when the boss is sending them home. These are of course the extremes, but air conditioning wars – the battle between those who are too hot or too cold – are prevalent most days. It is, however, no laughing matter.
According to The Building Centre, thermal comfort is paramount for physical and mental well-being. The temperature of a working environment, it says, "is significant, as individuals are more focused and make fewer mistakes in comfortable temperatures".
The centre, which is part of the independent charitable Built Environment Trust, quotes a study by the Helsinki University of Technology and the Lawrence Berkeley National Laboratory, which found that working performance increases when temperatures are at 21-22°C, with the highest work productivity rate being at 22°C. A further 2004 study by Cornell University suggested that workers who feel colder make 10% more mistakes than workers who feel the temperature is comfortable.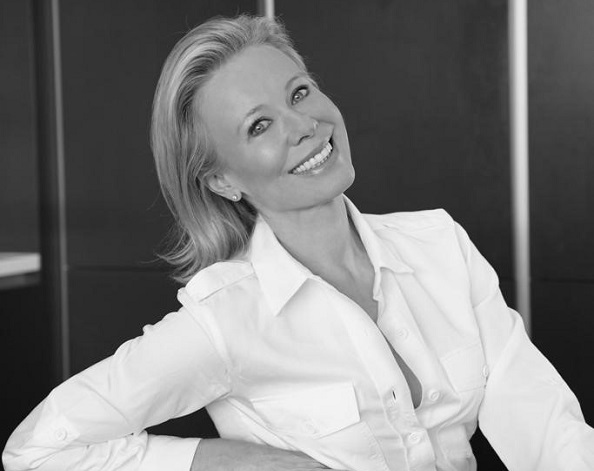 Maria Tibblin
People are spending less and less time in direct contact with the natural world. Inside the home and workplace, it stands to reason that textured materials have an effect on people's behaviour.
7. Texture
Author Richard Louv coined the term 'nature deficit disorder' to describe the fact that people are spending less and less time in direct contact with the natural world. Inside the home and workplace, it stands to reason that textured materials have an effect on people's behaviour.
A 2011 study on the psychology of texture by Dan King and Chris Janiszewski found that people in a negative frame of mind derived more pleasure from the tactile qualities of an object than its aesthetics. Businesses may wish to take note of King and Janiszewski's assumption that "this research suggests that marketers may be able to segment their markets based on the affective propensities of the consumer, and prioritise tactile and visual quality for these different segments. A dollar invested in the 'correct' attribute will generate more pleasure, and hence will be more likely to be rewarded in terms of higher sales."
8. Colour
In 2017, the UK Green Building Council released a report titled Health and Wellbeing in Homes. Colour, it says, is the most dominant and visible aspect of interior design, "and studying its impact on our health and wellbeing is a complex subject". The report goes on to explain how many research experiments over decades have concluded that we are indeed influenced by colour in our interior environments, "which evokes both a physiological and psychological response within us".
It notes how a tonally homogenous, monotonous colour scheme "may result in under-stimulation, which can lead to restlessness, irritation, aggression and difficulty in concentration". Compare this to a coloured environment of "extreme complexity and contrast" which can "lead to over-stimulation, causing physiological responses of increased pulse rate, blood pressure and muscle tension". Interior spaces, it says, "require some variety of colour hues, saturation, contrast, light and texture to provide balance, stress relief and enhance a sense of wellbeing".
Maria Tibblin is creative director and co-founder of Maria Tibblin and Co, an interior design studio in London. Maria is a native Swede and has lived and worked in several countries over more than 20 years. She has a strong background in international corporate business with a Master's degree in Public Health paired with her interior design.
Read more on how we're redefining success
See more from Investec Private Bank