Investec raises €1.5m for MicksGarage.com to support further growth in UK market
MicksGarage.com, Ireland's leading Irish online automotive parts and accessories retailer, today announced the completion of a €1.5m funding round to support further growth in the UK market. This latest fundraising for the Irish owned e-commerce business, which provides car parts and accessories to both do-it-yourself motoring enthusiasts and garages, was founded by brothers Ciaran and Michael Crean.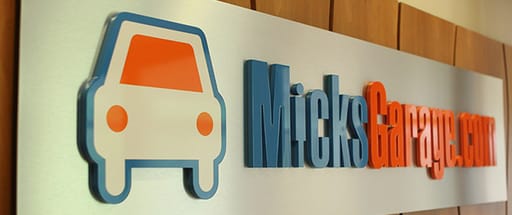 MicksGarage.com remains one of the most successful Irish businesses to have exploited the potential of selling products exclusively via an online channel. The investment secured will support major development plans including extending its own exclusive range of branded products along with establishing a new distribution centre in the UK as it continues to expand in that market.
The €1.5m investment secured by MicksGarage.com was raised by Investec Wealth & Investment through the Employment and Investment Incentive Scheme ("EIIS"), a scheme designed to allow investors a tax efficient method of supporting the development of Irish Small & Medium Sized Enterprises. Qualifying investors can claim a deduction from their total income and, in the case of a €50,000 investment, could result in tax relief of up to €20,000 or 40%.
Speaking about the continued support from Investec, Ciaran Crean co-founder of MicksGarage.com said:
"Investec has been an important source of support for MicksGarage.com as it continues to grow its business not only in Ireland but increasingly in the UK and other European markets. The access to further capital with the €1.5 million investment being announced today will allow us to grow market share in the UK and provide us with the capability to achieve even further growth in the years to come."
Speaking about the support from Investec, Nigel Poynton, Investec Wealth & Investment said:
"MicksGarage.com is one of the truly great Irish e-commerce success stories and a tremendous example of entrepreneurial spirit harnessing the power of an online channel to build a business of scale that can be replicated in markets beyond these shores. As a business it has demonstrated at each stage of its development the ability to grow significantly and the prospects for growth remain strong, in particular as it moves to larger markets with greater scope to build an international business of scale."