Investec is pleased to announce that it has achieved net-zero carbon emissions and is committed to ongoing carbon neutrality.
"Taking action on climate, and publicly committing to net-zero emissions, recognises and respects the environmental limits of our planet. Being carbon neutral is vital to the fortunes of future generations and reflects the leading role Investec wants to play in the wellbeing of our communities," said Fani Titi, Joint CEO of Investec, at an event hosted at the Investec offices in Sandton, Johannesburg in partnership with the Johannesburg Stock Exchange (JSE).
Titi and Leila Fourie, CEO of the JSE, are the only South Africans who are part of the Global Investors for Sustainable Development (GISD) Alliance - a group of 30 CEOs convened by the United Nations (UN) tasked with securing investment from the private sector to finance the Sustainable Development Goals (SDGs).
Investec is a global business with an operational footprint in both the developed and developing world. Seventy per cent of the Group's total emissions arise in South Africa (the majority of which derive from energy consumption). As new technologies become available and greater efficiency is possible, the Group hopes to further reduce this consumption.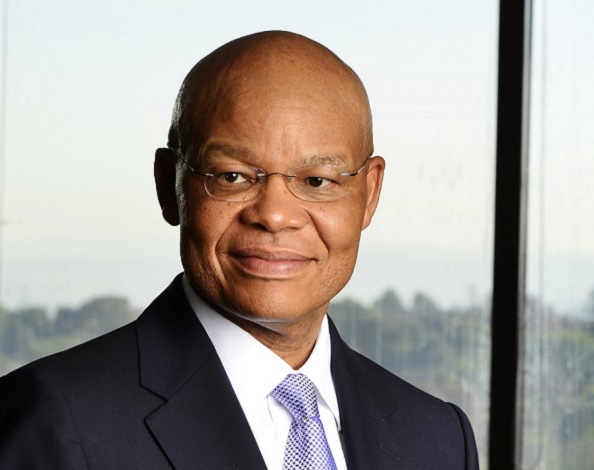 Fani Titi, Joint CEO of Investec
Being carbon neutral is vital to the fortunes of future generations and reflects the leading role Investec wants to play in the wellbeing of our communities.
Investec's commitment to net-zero emissions is an acknowledgement of the urgency of climate change and a signal of the Group's serious intent in making the complex transition to a cleaner world. Investec has reduced its emissions per employee by 55% over the last decade, while average headcount increased 105%. 
Investec plc, the holding company for Investec's operations outside South Africa, which are primarily located in the UK, is also one of the nine companies in the UK banking and financial services sector to sign up to the Task Force for Climate Related Disclosures (TCFD).
In South Africa, Investec has partnered with the Climate Neutral Group in support of the Joburg Waste to Energy offset project. This project captures methane from five landfills sites in Johannesburg and turns it into electricity, solving two serious issues that South Africa currently faces (waste management and electricity security). By supporting this project Investec is offsetting its footprint in a way that is measurable, while also contributing meaningfully to three* of the seventeen SDGs.
"The climate crisis and how we respond is critical to the success of our business."
"Our priority is to avoid, then limit and minimise our direct carbon impact from our day-to-day operations, as well as create awareness to encourage positive sustainable behaviour among our stakeholders. Only then do we offset our remaining carbon emissions to ensure a net-zero carbon impact," said Tanya dos Santos, head of Group Sustainability at Investec.
While maintaining a net-zero status is important, Investec acknowledges that more needs to be done to address the climate emergency and will continue to further reduce its historic impact through various voluntary community initiatives.
"The climate crisis and how we respond is critical to the success of our business. This is a journey and we continue to find opportunities to finance and support a cleaner, more inclusive world," added Titi.
*SDG3 - Good health and wellbeing: Five major landfill sites around Johannesburg are covered, making them cleaner, safer and reducing the risk of methane explosions. The gas is pumped into a chimney where it is combusted into harmless emissions.
SDG7 - Access to clean energy: The project contributes towards solving South Africa's electricity crisis by providing energy equivalent to powering up to 16 500 medium-sized homes.
SDG8 - Decent work and economic growth: There is an increase in employment opportunities as local contractors and labourers were required for construction, as well as long-term staff contracted to operate and maintain the system.
Investec is an international specialist bank and asset manager that provides a diverse range of financial products and services to a select client base in three principal markets – the UK and Europe, South Africa and Asia/Australia as well as certain other countries. The group was established in 1974 and currently has approximately 10,500 employees.
Investec focuses on delivering distinctive profitable solutions for its clients in three core areas of activity namely, Asset Management, Wealth & Investment, and Specialist Banking.
Asset Management: A leading global asset manager with GBP121 billion in assets under management (as at 30 September 2019), well-diversified by asset class and region.
Wealth & Investment Business: One of the leading UK and South African private client investment managers with over GBP56 billion in assets under management as at 30 September 2019.
Specialist Banking Business: Market-leading specialist corporate and institutional banking, investment and private banking activities in South Africa and the UK with GBP25 billion in core loans and advances and GBP32 billion in customer deposits as at 30 September 2019.
In July 2002 the Investec group implemented a dual listed company structure with listings on the London and Johannesburg Stock Exchanges. In September 2018, the board of directors of the Investec group announced the proposed demerger and separate listing of the Investec Asset Management business which remains subject to certain customary approvals. The combined group's current market capitalisation is approximately GBP4.6 billion.