Due for completion in December 2022, construction is already underway to deliver a mixture of 204 apartments for rent, with c10,000 sq ft of ground floor commercial space, across two blocks. It represents the second and final phase of Comer Homes' Mast Quay scheme, a gated riverside development with a communal rooftop garden with the majority of apartments benefiting from balconies offering panoramic views of the River Thames and vistas of the capital.
The site occupies a sought after riverside location, with excellent transport links due to its proximity to Woolwich Ferry and the new Crossrail station, both London City Airport and London Bridge Station are already accessible within 20 minutes.  The excellent links to Canary Wharf and City of London, coupled with vibrant local amenities, are helping to generate strong rental demand from commuters and young professionals while the area has undergone wide scale regeneration at the nearby former Royal Arsenal site.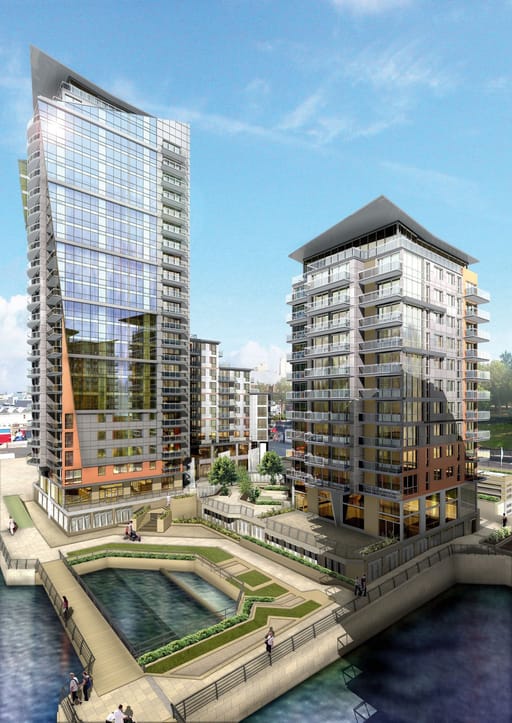 This is Investec's third deal with Comer Homes, having most recently provided a £45 million loan to fund the development of Royal Winchester House in Bracknell into 338 units for rent, which has recently achieved practical completion and has converted into the investment term. It is the latest demonstration of Investec's ability to support clients employing a develop-to-hold strategy, with the provision of a development loan that converts to an investment loan.
Stuart Scott of Investec's Structured Property Finance team commented: "Comer Homes are a longstanding client and we're delighted to be supporting them in delivering this major residential offering. Following our funding of Royal Winchester House in Bracknell, we were extremely impressed with their management of such a large-scale project, which was delivered on time and on budget and are delighted to be working with them again to provide funding certainty in these challenging times. This facility will enable Comer to proceed with their long-term ambitions and provides an investment term as the scheme achieves stabilisation. Mast Quay is a landmark scheme with an abundance of outside space and the scheme will complement the wider transformation of the Woolwich area into what is a prime rental location."
Brian Comer at The Comer Group added: "Mast Quay is an important addition to our portfolio and one that will help supply the growing demand for high quality rental properties in London. Investec's ability to understand both our short and long-term requirements gives us stability at a time that is undoubtedly challenging for all so we're really pleased to be working with them again to bring this project to life. With Investec's support, Mast Quay will play a key role in the transformation of Woolwich as a residential location."
The size of London's private rented sector has more than doubled since the turn of the century and stands at an estimated 1 million households[1]. This growth is expected to continue with an additional 260,000 private rented households forecast across the capital by 2021, which will mean that a third of London's homes will be privately rented compared with just 15% in 2001
[1] CBRE - https://www.cbreresidential.com/uk/en-GB/ever-growing-rental-sector-good-news-investors