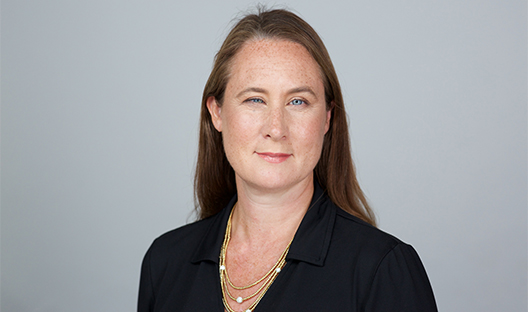 Kathryn joins from Credit Suisse where she was Head of European Equity Sales for over 20 years leading sales, corporate access and the distribution of European cash and non-cash products into North America. Over the last three years, Kathryn has ranked in the top four for equity sales in TIM Group's bulge bracket category, receiving the #1 ranking in 2019.
Kathryn previously worked as a portfolio manager of US equities at Investec Asset Management in London, now Ninety One, managing US small cap funds.
Kathryn commented:
"I'm excited to be joining Investec to help grow the bank's market share in North America by building out the breadth of the bank's offering and deepening its client base. This is the perfect time for Investec to expand its business in the US, where the appetite from investors for UK companies is increasing from a depressed level post Brexit. This is particularly true of UK companies with compelling dynamism and growth characteristics in the FTSE250, Investec's sweet spot."
With the new hires in place, Investec aims to at least double its North American market share supported by a strong increase in the bank's active client base.
Clive Murray, Head of Equities at Investec, commented:
"Our strategy is to find investment opportunities for US based institutional clients in UK listed corporates and we see a great opportunity to expand our franchise in the US through these high calibre hires. US institutions, including pension and hedge funds, increasingly value a deep specialist knowledge of the UK market, which our expanding team will offer."
"Since Brexit, our Dublin office has become the natural gateway for European investors and UK companies looking to expand in Europe. We see New York becoming a vital part of Investec's global operations in the same way, as the shareholder base of UK corporates continues to internationalise."
The other four new hires announced today sit across sales, sales trading and corporate access:
Based in New York, James Ewing joins with over 20 years' experience in European equity sales having had senior positions at Kepler Cheuvreux, MF Global, ABN Amro and Dresdner Kleinwort Wasserstein. James will be responsible for the distribution of Investec UK research into the North American institutional client base.
John Packes, previously head of sales trading for European product into North America for Kepler Capital Market, and latterly sales trading for HSBC, joins the Investec team in New York. He will have responsibility for the distribution of UK equities to North American institutions.
Luke Hedley joins the Investec Sales Trading team in London from Numis after ten years sales trading UK Equities into the North American and European institutional market. Luke will be responsible for the distribution of UK Equities into the North American institutional market.
Sarah Daniels joins Investec's corporate access team from The Stuttering Association for the Young where she was Director of Operations. Based in New York, Sarah will further develop Investec's corporate access strategy for UK companies into the North American institutional market.
Stephen Ford, Head of Institutional Distribution at Investec said:
"We are delighted to welcome Kathryn and our new colleagues to Investec's global distribution team, bringing together a wealth of experience and proven track records to our platform. Our strategic investments across our international distribution teams highlights our ambition to become the number one mid-market equities franchise providing an unrivalled service for our clients."