Receive Focus insights straight to your inbox
In South Africa, lung cancer is the second most common cancer in men and the sixth leading cancer in women, according to the Cancer Association of South Africa (CANSA). Lung cancer receives a lot less airtime than breast and cervical cancer, but people will the disease, even non-smokers, are often victims of the blame game, says well-known oncologist Dr Georgia Demetriou.
Monica Dos Santos, an Investec employee, shares her experience in a brave new Investec Life campaign focused on women's health that seeks to highlight the importance of having the right insurance cover in place for severe illness.
Monica's story forms the second podcast in a three-part series. It follows part one which dealt with breast cancer. In a series of expert interviews, the podcasts explore the medical, psychological, and financial aspects of cancer in women.
In this wide-ranging podcast, we answer questions like "does vaping cause lung cancer?", why chemotherapy could soon be a thing of the past, and what to tell your children if you have cancer. We also look at how severe illness cover can help alleviate some of the financial stress that comes with a cancer diagnosis and explores the types of things you should be asking your financial advisor about this cover.
Listen to podcast
An oncologist, psychologist and financial expert weigh in on the various aspects of Monica's cancer journey.
About the author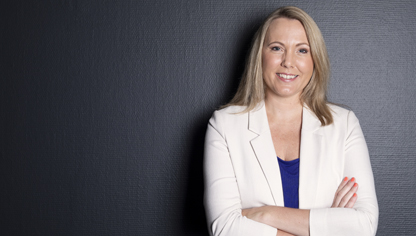 Ingrid Booth
Lead digital content producer
Ingrid Booth is a consumer magazine journalist who made the successful transition to corporate PR and back into digital publishing. As part of Investec's Brand Centre digital content team, her role entails coordinating and producing multi-media content from across the Group for Investec's publishing platform, Focus.