How business can be part of the solution
Receive Focus insights straight to your inbox
South Africa's problems are well documented, but we are not the only country in turmoil, says Sir Richard Branson, who offered a global perspective on our economic, political and social woes.
"Welcome to Britain, America... Italy... Portugal... and that's why businesspeople have got to step in," said Branson at the recent Virgin Atlantic Business is an Adventure event in Johannesburg.
On a  panel moderated by Redi Tlhabi, Branson and former Investec CEO Stephen Koseff discussed how business can be part of the solution for issues such as the Eskom crisis, education, youth unemployment and climate change. 
On South Africa's failing economy
While the public is getting frustrated with a lack of decisive action by government, both Branson and Koseff stressed that, like any failing business, it takes time to turn the ship around.
"Why are we still stuck? Well, I know at Investec if we had a division that went haywire and went on the wrong road, you don't fix it in a year. It takes a while to get it back on track after taking some very tough decisions," says Koseff.
On education
Calling for the need to reinvent education, Branson spoke about how Virgin Group is no longer asking job applicants for their exam results because "there are people are good at learning facts at school and there are people who are not". 
"Our feeling at Virgin Group is that if every company stopped asking people for exam results, then schools would have to reinvent themselves. They would have to turn people into human beings."
In South Africa, where the quality of education in public schools is generally lacking, Koseff suggested that the government gives a grant per learner and they "let the private sector run with the ball".
On climate change
Branson spoke about a solution to climate change that he was working on with a group of other entrepreneurs in Britain. "Our idea is quite simple. We work out our carbon footprint and governments say that based on your carbon footprint, a percentage of your turnover, or your profits must be invested in clean energy."
Listen to podcast: How business can help save South Africa
Listen to the full discussion between Redi Tlhabi, Sir Richard Branson and Stephen Koseff.
About the author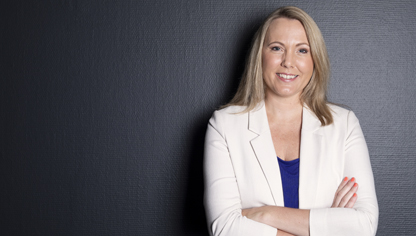 Ingrid Booth
Lead digital content producer
Ingrid Booth is a consumer magazine journalist who made the successful transition to corporate PR and back into digital publishing. As part of Investec's Brand Centre digital content team, her role entails coordinating and producing multi-media content from across the Group for Investec's publishing platform, Focus.
We partner with established businesses seeking growth.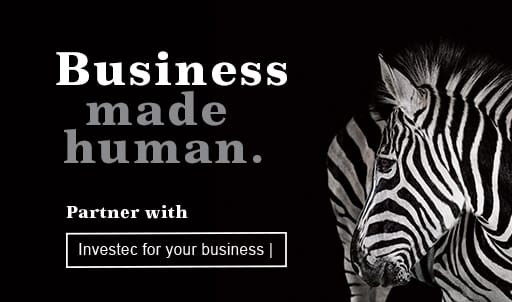 Equipped with an entrepreneurial spirit and commercial thinking, we help your business by developing an in-depth understanding of your needs, and then tailoring the most beneficial financial solution for you.
Get in touch
Tell us more about your business needs, so we can better serve you.
Get all the insights from Business Is An Adventure