In the fifth instalment of Investec Wealth & Investment's weekly webinar series "Markets and investing in the time of Covid-19", financial journalist Gugulethu Mfuphi hosted a fascinating panel who've all had first-hand experience of Covid-19. The panel, that offered very different perspectives on the crisis, included:
Professor David Heymann – an Infectious Disease Epidemiologist at the London School of Hygiene and Tropical Medicine and Head of the Centre on Global Health Security at Chatham House in London
Karli Drinkwater – a language teacher and blogger currently under lockdown in northern Italy
Richard Cardo - portfolio manager and co-mandate head, Global Leaders Portfolio, at Investec Wealth & Investment SA, who has recovered from Covid-19 
Listen to the podcast
Prod David Heymann, blogger Karli Drinkwater and Investec portfolio manager Richard Cardo, share their first-hand experiences of the Coronavirus crisis.
On the front line of Covid-19 research
Prof Heymann, who is currently chairing the WHO committee that is responsible for advising governments on lockdown periods, says that within the next few weeks countries will be carrying out risk assessments to see what sectors they can transition out of lockdown, without overwhelming hospitals again.
"Countries will be determining whether or not they can unlock certain sectors based on what they're finding from the studies of antibodies from people who are infected now and who might have been infected in the past.
"They might find for example, that school children are not significantly infected, so then they could consider opening up schools first."
Countries have adopted different strategies for dealing with the crisis, says Prof Heymann, who explains that in Asia, tracing is a key priority to keep community transmission low, while the UK, Europe and North America, are focused on flattening the curve to ensure that their healthcare systems are not overwhelmed. Both strategies are starting to pay off, albeit at a faster rate in Asia.
Based on its experience of the SARS outbreak in 2003, Asia immediately began a strategy of trying to maintain low levels of community transmission of this virus, he explains. "They jumped on every outbreak, they traced the contacts of people who were known to be infected, they tested them, they isolated them and at the same time they continued with business as usual in certain sectors, helping people understand that they were empowered to protect themselves and others."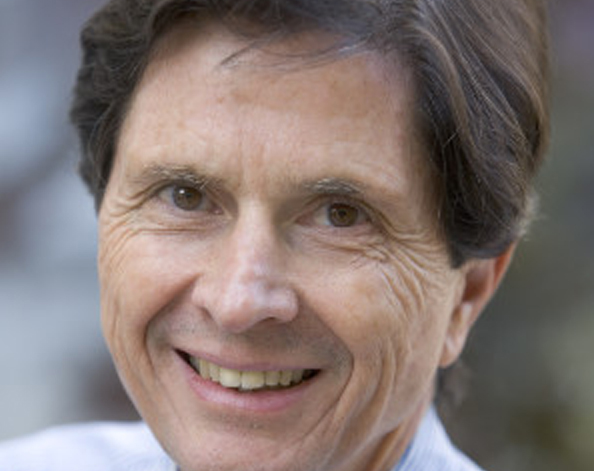 Professor David Heymann, Infectious Disease Epidemiologist, London School of Hygiene and Tropical Medicine
Everybody has within them the power to not only slow down the transmission of this outbreak, but to prevent others from becoming infected.
Like Asia, Africa's goal is to decrease community transmission, says Prof Heymann, who has spent over 13 years working in Sub-Saharan Africa and has been actively involved in combating all three outbreaks of Ebola on the continent.
While many observers have been concerned about how the disease will play out in a poverty-stricken region, Prof Heymann says that the continent's experience with previous epidemics, the population's age and the tribal system of leadership could help see it emerge relatively unscathed from the crisis.
"I believe that Africa has developed the capacities through its experience with the Ebola outbreaks and others to deal with this virus quite well."
"Africa is a young population in comparison to Europe and North America and therefore may not be seeing the manifestations of what's occurring on other continents," he says, where ageing populations are being hard hit.
When it comes to using a different approach to tackling the disease in the rural areas of Africa, Prof Heymann refers to the approach of one of his renowned colleagues, Dr Jean-Jacques Muyembe Tamfum, Director of the National Institute for Biomedical Research in Kinshasa, who has been at the forefront of every Ebola outbreak since the 1970s.
According to the The Lancet journal, Dr Muyembe's "greatest contribution has been to recognise the socio-cultural dimension of Ebola and that outbreaks can be stopped in their tracks if hospitals practice strict infection control and health authorities prioritise community engagement."
"Africa has a wonderful system of traditional leaders who, if empowered to understand what's going on, can help their communities remain free of infection," concludes Prof Heymann.
As an optimist, he believes that the world's brightest minds will crack the Covid-19 code and come up with a vaccine. The professor's parting words for listeners were: "Everybody has within them the power to not only slow down the transmission of this outbreak, but to prevent others from becoming infected".
Trust us to manage your wealth today
On the front line of one of the world's harshest lockdowns
Of all the countries in lockdown, Italy has one of the strictest regimes in place. With 139,422 Coronavirus cases and 17,669 deaths to date, it is thought that the country ordered the lockdown too late.
British teacher and blogger, Karli Drinkwater, who is in lockdown in Italy, describes the situation: "It's not just a case of staying at home and being allowed some kind of normality, some liberties; we have none. We can't even go outside for a walk. The only thing we're allowed to do is go to the closest supermarket or the pharmacy."
However, five weeks into the lockdown, she says the country is finally starting to get a sense of hope, as the number of new infections and deaths is slowly creeping downwards. "Over the past week, it seems like all our efforts are starting to work," says Drinkwater.
Her warning for other countries who have not yet reached the peak of the pandemic is that "it closes in faster than you think". "It's frustrating that other countries are not taking the benefit of hindsight from China and Italy. We were told to stay at home, other countries have been asked to reduce distancing, just stay at home and get ahead of the curve."
Despite the severity of the situation in Italy, Drinkwater believes that humanity will emerge stronger and more altruistic after the crisis. "For the first time in a long time, people are starting to think of others before themselves," she says.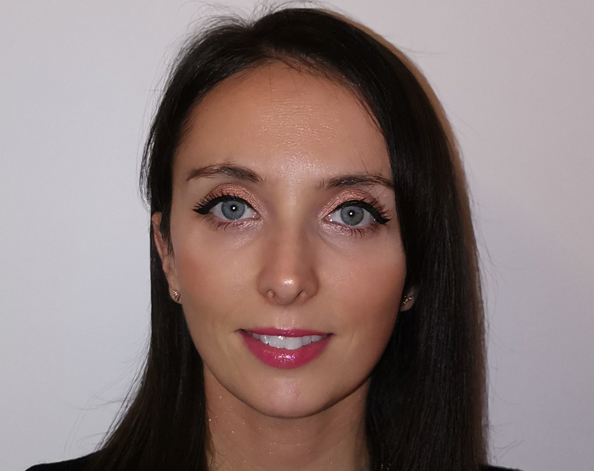 Karli Drinkwater, blogger and language teacher in Italy
It's not just a case of staying at home and being allowed some kind of normality, some liberties; we have none.
On the front line of the financial markets
As if dealing with the fallout from the "fastest and steepest equity market meltdown in over 100 years" wasn't enough, Investec portfolio manager Richard Cardo contracted Covid-19 himself.
In the webcast, he shares his personal experience of the virus, from which he has fortunately fully recovered, and is starting to scout for sound investment opportunities.  "We are starting to see some selective opportunities that weren't there six weeks ago," he says.
Quality stocks have outperformed more structurally challenged businesses, says Cardo. "The strong are getting stronger, great companies are hard to kill off.
"The market is rewarding stocks that are paying down debt and stocks with good strong balance sheets."
Cardo's team is on the look out for companies with more defensive earning streams, like Amazon, Roche, Unilever and Novartis, who are benefitting from the Coronavirus calamity, over "cyclical demand companies like energy firms or companies geared to the economy, like banks," he says.
In Investec Wealth & Investment's Global Leaders Portfolio, which he co-manages, 35% is invested in various technology counters, while 18% is in healthcare counters – two sectors that have been the most resilient this year, says Cardo.
Using the time of uncertainty to research and assess new stocks, Cardo says it's important to have a long-term approach and is hopeful of the global economy bouncing back post crisis. "After previous crises, global markets have rallied by 20% in dollars in the 12 months post the crisis," he says.
Closer to home, South Africa is in a more precarious position than the G20, says Cardo. "We just don't have the ammunition to pull us out of this growth quagmire." But he's hopeful that the strong leadership President Ramaphosa has shown in the crisis will "give him the mandate he needs to kickstart the economy."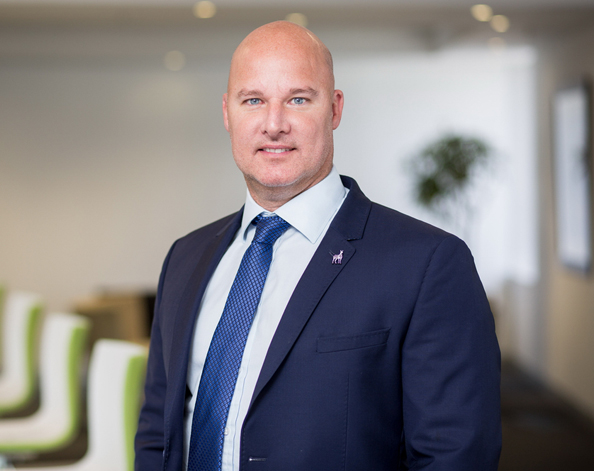 Richard Cardo, portfolio manager and co-mandate head, Global Leaders Portfolio, Investec Wealth & Investment SA
The strong are getting stronger, great companies are hard to kill off.
About the author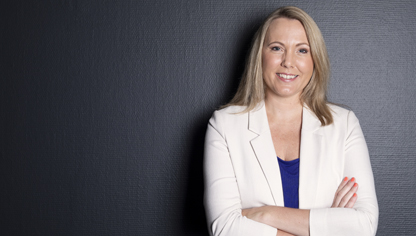 Ingrid Booth
Lead digital content producer
Ingrid Booth is a consumer magazine journalist who made the successful transition to corporate PR and back into digital publishing. As part of Investec's Brand Centre digital content team, her role entails coordinating and producing multi-media content from across the Group for Investec's publishing platform, Focus.
Get Focus insights straight to your inbox
Webinar series: Markets and investments in the time of Covid-19
More insights on the impact of Covid-19