Receive Focus insights straight to your inbox
The US has seen a small dip in its third wave, but it is too early to be certain this signifies an actual moderation in the wave itself. In the US and globally the path of Covid-19 remains uncertain, with further waves expected next year. 
The Fed has indicated a cautious approach to normalising monetary policy in the face of this uncertainty, which has benefited the rand and some other risk-on trades. But the pandemic's unpredictability has also caused some volatility, with market participants focusing on US economic indicators for clues on when QE tapering will begin.
US inflation remains historically high, due in large part to disruptions to both the US and global economies by Covid-19. High commodity prices and supply chain pressures are not likely to disappear in the short term.
Higher US interest rates would not help in forcing down supply side inflation pressures; nor indeed would reducing QE, particularly as the US economy is generally being recognised as having hit its growth peak this year in Q2.21.
The US third wave of Covid-19 infections has prevailed over Q3.21, and this will have dampened the quarter's growth rate, along with consumer and business confidence. It's also continuing to weigh on the labour market, particularly as hospitalisations and deaths increase.
Recent lacklustre US labour market figures and supply-side inflation pressures have been largely ignored by hawkish proponents for sooner monetary policy normalisation, despite evidence of some demand side price pressures.  
It is concerning that scientists are not only expecting flare-ups of Covid-19 in many parts of the world next year, but also highlighting the risk of variants emerging that are significantly immune to current vaccines. 
Consequently, the path of the virus remains highly uncertain, which is reflected in the Fed's balanced approach -- providing monetary policy support to the economy in the short term while keeping a close watch on longer term trends.
About the author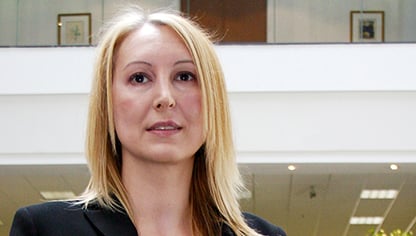 Annabel Bishop
Chief Economist of Investec Ltd
Annabel holds an MCom Cum Laude (Economics and econometrics) and has worked in the macroeconomic, risk, financial market and econometric fields, among others, for around 25 years. Working in the economic field at Investec, Annabel heads up a team, which focusses on the macroeconomic, financial market and global impact on the domestic environment. She authors a wide range of in-house and external articles published both abroad and in South Africa.

Rand strengthens as US Covid wave threatens to delay tapering

6 September 2021
The rand strengthened towards R14.25/USD today as the growing Covid-19 third wave in the US continues to negatively impact its economic data, potentially reducing the speed of tapering.


The US continues to see a marked rise in its third wave of Covid-19 infections which is having a negative impact on consumer sentiment as well as market expectations for the rapidity of QE tapering, which previously was strongly anticipated for November even.
The Fed Chair's comments on a dovish tapering process are increasingly being heard by the markets, after his Jackson Hole address, as key economic data readings continue to show a propensity to disappoint on the downside while the third wave builds.
Deaths too are surging across the US as the delta variant spreads rapidly, with just over half of the population vaccinated, and hard-line anti vaxxers persisting in still significant numbers, while Dr Fauci highlights a number of new variants of interest have emerged. 
New variants of interest include mu, which has been identified to have some similar characteristics as the delta variant, but the mu variant possibly may be able to surpass certain antibodies and so some vaccines. It has been found in around forty countries so far.
A variant of interest has the potential to do more harm than the strain it mutated from, with four others also of interest, eta, iota, kappa and lambda. The spread of delta through the US has already negatively impacted confidence measures, with worries over its growth outlook.
A tightening of lockdown restrictions is still not widely expected, in the face of strong anti-lockdown sentiment in the US. The Fed is likely to remain in no hurry to cause substantial QE reduction given the uncertainty, with its dovish approach having sparked some risk taking.
In particular, the Fed watches financial market sentiment, and if this starts to flag and turn significantly negative, it could also add to the FOMC's caution in reducing QE. The third wave of deaths and cases has not yet peaked, and risks worsening substantially.       
The seven-day rolling average of new US Covid-19 deaths is seven times higher than at the start of the third wave and still growing on the rapid rise in Covid-19 underway. There is evidence of some weakening in some areas of the US economy as Covid-19 cases climb.
The rand currently averages R14.64/USD and is on track to average R14.55/USD for the quarter, if not slightly stronger, as the rand continues to attempt to pull towards R14.00/USD. US economic data releases will continue to remain key. 
Rand strengthens on the more dovish tilt to US monetary policy

30 August 2021
Rand tracking towards R14.55/USD on a more cautious sounding approach on US monetary policy than the markets expected, with tapering seen to be slower and cognisant of the severity of the US's rising third wave


A more cautious sounding approach on US monetary policy from Friday's Jackson Hole Symposium transpired versus market expectations, particularly on the implications for asset purchases (for weaker, i.e. more dovish, tapering) and this assisted the rand.
A number of the most recent US data readings have proved significantly weaker than expected, notably retail sales, business confidence reading from the Philadelphia Fed, Empire state and ISM manufacturing conditions readings and nonfarm productivity.
With the US third wave not yet having peaked, and new US Covid-19 deaths are over triple since its start, and accelerating, the Jackson Hole Symposium did show concern on the rapid rise in Covid-19 underway and related recent softening in some areas of the economy.
Indeed, the rapid acceleration of infections has worried many, with just over half the US fully vaccinated and worries abound on the effect of tightening restrictions up again given the strong anti-lockdown sentiment in some quarters which may risk riots.
This affected August's U Michigan sentiment reading on consumer attitudes and expectations towards personal finances, general business conditions and market conditions or prices, yielding a reading that was the lowest since 2011, at 70.2 versus 81.2 the month before.
As such, the reading was lower than any level during the pandemic last year and evidences the disappointment and frustration many now feel towards the third wave, when most had thought the pandemic was past.     
Friday's Jackson Hole symposium showed a more cautious sounding approach on US monetary policy, and implications for asset purchases, assisting the rand, which is amongst the top performing EM currencies since both the start of the year and Friday.     
Risk-on has improved reflective of some increased investor appetite for yield, and for so riskier asset classes, and the rand will likely track back to R14.55/USD this quarter, and indeed strengthen beyond that, although market sentiment will be key.
While US monetary policy has indicated its tolerance of higher inflation and inflation expectations, markets worry over the jobs market and this week's nonfarm payrolls figure's outcome will have the potential to cause marked rand volatility.

Rand retains recent weakness

23 August 2021
The rand retains recent weakness on risk aversion in the face of expected US QE tapering already this year, while the rapid run up in the US's third wave of Covid-19 infections negatively affects sentiment 


The domestic currency lost close to a rand since the start of the month, weakening as markets continue to see early QE tapering, while Covid-19 cases spike in the US in its third wave. However, no new lockdown restrictions in the US have been envisaged so far.
The third wave of new Covid-19 infections in the United States is accelerating faster than its second wave last winter, but Dr Fauci, chief medical advisor to President Biden, has been reported as saying already at the start of August that the US will not 'lockdown' again.
Adding at the time "things are going to get worse" as the Delta variant spreads, with "not enough (vaccinated) to crush the outbreak, but I believe enough to not allow us to get into the situation we were in last winter" with a worst reported new daily case recording of 300,777.
On the 16th of August this year, the US saw a new daily case's recording of 259,493 infections, with the seven-day average at 142,414 then but rising since, and the first leg of the US's third wave has seen a significantly steeper acceleration than occurred in its second.  
While August's US conference board reading is not out (due at the end of this month), August's U Michigan sentiment reading already showed a dip in consumer confidence as the rapid acceleration of infections worried many, with just over half the US fully vaccinated.
Globally there have been marked protests against Covid-19 lockdown restrictions, and with the US having opened up, worries abound on the effect of tightening restrictions up again given the strong anti-lockdown sentiment in some quarters which may risk riots.      
The July FOMC minutes showed strong confidence in the recovery of the US economy and the labour market at that time, with this week's Jackson Hole communications expected to give strong guidance to the advent of tapering, although risks abound from Covid-19.
Additionally, a number of the most recent US data readings have proved significantly weaker than expected, notably retail sales, the business confidence reading from the Philadelphia Fed, Empire state and ISM manufacturing conditions readings and nonfarm productivity.
With the US third wave not yet having peaked, and new US Covid-19 deaths already triple since its start, and accelerating, the Jackson Hole Symposium could show concern on the rapid rise in Covid-19 underway and related recent softening in some areas of the economy.

Rand rallies slightly on drop in US consumer confidence

16 August 2021
A volatile rand has pulled back from last week's R14.91/USD. However, over the long term, it's still likely to be at risk of weakness.

The rand has been volatile, weakening on fears the US will hike interest rates before 2023, but pulling back on lower US U Michigan and CPI readings and on reassuring comments from SA's Finance Minister, Enoch Godongwana on policy continuity in fiscal restraint.
South Africa's new Finance Minister in particular highlighted that non-interest expenditure will be reduced to 4% of GDP with a primary focus on the cost-cutting coming from government's wage bill, and that there will be continuity in the fiscal policy trajectory set by Mboweni.   
He said, "We come from the same party; we do not have different mandates, and from that perspective, there will be continuity in terms of the sustainable fiscal path he (Mboweni) has chosen."
"As things stand, I do not see any changes in the fiscal framework."
Minister Godongwana's political seniority and leadership style will aid in his ability to communicate clearly, with a likely interactive style, the ANC's position on fiscal policy restraint, and aid his ability to say no, where needed, in the face of expenditure pressures.
The Finance Minister also said there will be no tax increases over the medium-term expenditure framework, which is from the current fiscal year of 2021/22 is 2022/23 to 2024/25. The rand doubtless gained some support from all his comments, as did the bond market.   
He further underpinned the need for structural reform, increasing skills capacity instead of introducing the controversial basic income grant (BIG), tying in with government's plan of boosting township economies, which would have the benefit of adding to revenues.    
A more co-ordinated policy stance communicated from all areas of government will boost business confidence, which already will have likely received some support from the new Finance Minister's reassurances, in turn positive for economic growth and job creation.  
The rand however continues to be buffeted by international forces, weakening as market expectations of a 25bp hike in the Fed funds rate in December 2022 solidified, but pulling back as US CPI inflation showed the transitory nature of some of the recent price pressures.
The domestic currency averages R14.55/USD to date this quarter, with further volatility likely. The rand could pull stronger towards quarter-end, and into next quarter, although long-term is still likely to still be at risk of weakness.
The volatile domestic currency weakens again

10 August 2021
Rand weakened to R14.82/USD from R14.31/USD a week ago, after recovering then from closer to R14.96/USD a week before that, as fears of quickened US tapering arise again


Recent rand volatility reflects a bubbling risk-off sentiment in global financial markets amidst concerns that US monetary policy stimulus could be wound back.
The US Federal Reserve Bank highlighted at its FOMC meeting almost two weeks ago that it would keep monetary policy highly accommodative until US employment reached its maximum levels, highlighting at the time that it believed labour participation was low.
However, Friday's drop in the US's unemployment rate for July, to 5.4% from June's 5.9%, was well below the expected 5.7%, while US nonfarm payrolls' tally of new jobs at 943,000 was well above the 870,000 expected.
The US labour force participation rate, however, did not see much change. It inched up from 61.6% in June to 61.7% in July, which is not a significant enough increase to suggest that a change in the US monetary policy stance is imminent. Since 2015, labour force particpation has typically been above 62.5%. 
Consequently, markets likely overreacted to Friday's US jobs data. Should this assesment prove correct, the domestic currency may have room to strengthen as risk aversion eases. But markets are not yet leaning in this direction, apparently taking their lead from the straight payrolls figure. 
The domestic currency has so far averaged R14.53/USD this quarter: fractionally weaker than the expected average.
Last week Thursday night the rand briefly spiked to R14.76/USD on Tito Mboweni's resignation as Finance Minister, only to recover lost ground on the news he was replaced by Enoch Godongwana, who is reported to be against increased expenditure or taxes.
However, it remains to be seen what stance the new minister will take regarding SA's government finances. This uncertainty, added to the rand's sensitivity to US economic data and ongoing concerns about the global spread of the delta variant of Covid-19, portends further volatility in coming weeks.

Rand fails to gain much from FOMC meeting

2 August 2021
Rand benefits from weaker US GDP, with August typically the most risk-off month given the Northern Hemisphere summer, although the impact is mild this year


The rand currently averages R14.53/USD this quarter, typically the worst quarter of the year for the domestic currency, which historically has seen strength in the first and last quarter of the year and weakness in the middle two.
The sell-in-May and-go-away effect which has been the driver for this typical seasonality has been muted to such an extent it has been barely noticeable, although it has made some showing in August now, the month often most afflicted by this risk-off phenomenon.
With Q1.21 averaging R14.96/USD, and Q2.21 R14.13/USD, the seasonality of the sell-in-May and-go-away effect of the Northern summer holidays (where investors reduce risk as they take their annual large vacation break) has been eroded. 
For the rand this has been due both to the particular severe strength of commodity prices in Q2.21, but also to less risk-aversion than in other years as lockdown restrictions, travel bans, fear of contracting Covid-19 and vaccine hesitancy have all weighed on traditional travel.
Instead, the rand took its weakening cue from the June FOMC meeting, moving into the R14.00/USD to R15.00/USD range on FOMC member expectations of a quicker US rate hike trajectory, from the R13.00/USD to R14.00/USD it was in.
The rand would have seen substantially more weakness were it not for the support it has had from still elevated metal prices (even though metal prices dipped slightly in July), causing the rand to see less support against the FOMC impact which pushed it towards R15.00/USD. 
Indeed, the rand moved very close to R15.00/USD around the July FOMC meeting, but has each day seen mild subsidence, from its worst of R14.997/USD to R14.61/USD yesterday, as the domestic currency pulls closer to the R14.45/USD mark.
However, August is likely to be a risky month for the domestic currency, which could see further marked volatility, while September is a month which has seen marked churn in the past. However, the rand could still see further subsidence from current levels. 
While the US GDP figures are nuanced, they are not sparking risk-off either, and indeed, likely to allow some risk on appetite, with the Fed itself also communicating no need to rush and move away from its highly accommodative stance despite FOMC member views.

Risk-off market sentiment knocks rand ahead of FOMC meeting

26 July 2021
Commodity and EM currencies run weaker as global Covid-19 cases climb

The rand dropped to R15.00/USD today amid global market concerns about the spread of the delta variant. Other commodity-linked and EM currencies were similarly weighed down by the risk-off mood.
South Africa is already ahead of the curve with its third wave rapidly subsiding. Cases in Gauteng (the most afflicted province) are down to below 4 000 a day, while overall the country is now at 9 718 new daily cases, from 11 215 a week ago.  
The Western Cape saw notable increases: 2 516 new cases on a seven-day rolling average compared to 2 350 a week ago and 1 619 at the start of June. KZN cases also rose, to 1 375 from 752 a week ago. All other provinces are below 1 000 a day.
Also afflicting the rand from a global perspective is rising nterest rates in EM economies, with Russia recently hiking by 100bp in response to inflationary pressures. South Africa, however, has seen CPI inflation subside: from 5.2% y/y in May to 4.9% y/y in June.
SA's CPI is likely to see a further drop in July, as base effects continue to wane. But any drop will likely be moderated by a petrol price hike of around 80c/litre due to rand weakness and higher oil prices. The index will likely land between 4.7 to 4.8% y/y compared to the 4.6% y/y previously anticipated.
After staying on hold at the last MPC meeting, the SARB eased its interest rate hike forecasts by about 25bp for this year and 9bp for next year, with 2022 negligible at only 1bp.
Markets will be looking for guidance from this week's FOMC meeting. While the Fed is widely expected to leave its rates and pace of QE unchanged, any indication of a pullback from the current accommodative monetary policy stance will likely exaccerbate risk-on sentiment. Conversely, a more dovish tone would soothe market concerns over global growth despite the resurgence in Covid-19 infections.
Rand resilient despite unrest

19 July 2021
The rand is back at R14.50/USD, supported by commodities, but the radical destruction of economic activity and infrastructure will set back growth prospects and the currency's future value.

The rand strengthened to R14.36/USD in the early hours of today as thin foreign trade saw the domestic currency being lifted by the positive commodity sentiment still at play, but the domestic currency has weakened since then to R14.52/USD.
The widescale riots, looting and destruction of property in certain areas in South Africa last week as infrastructure was destroyed through arson and other deliberate criminal activities continues to negatively impact the rand now that SA markets are open.
The Covid-19 delta variant, which spread rapidly in SA and in some other EMs, continues its spread around the world, negatively affecting financial market sentiment as well, given the highly contagious nature of this new strain.
Commodity prices are still at elevated levels, despite some consolidation, which has also aided the rand as South Africa remains a key commodity exporter and suppressed economic activity after last year's harsh lockdowns have limited imports, benefiting the rand.
The damage to SA's infrastructure will see a further curtailment in economic activity, over and above that lost in the past week from the riots incited by the previous regime's hardcore supporters, which combusted into opportunistic looting and was fuelled further by poverty.
Appetite for fixed investment in South Africa has also taken a hard knock, as will consumer and business confidence, and even the appetite for some to remain in the country, particularly for the high-income groups which are internationally mobile. 
Loss of investors and skilled individuals, both of which usually characterise the internationally mobile residing in SA, even for those whom it takes longer to emigrate, would also negatively impact the future economic prospects for the country, creating a negative cycle. 
Such is the impact from a severe elevation in political risk for any country. SA risks not bringing the political risk sufficiently under control, with the slow response from state security forces seeing some in the private sector having to defend themselves and their property.
The rand has seen some volatility from all these factors, with rising Covid-19 numbers impacting EM currencies in particular (SA's are still moderating), but SA would lose out by lagging further behind global recovery now as well, which will tell on the rand in future.
Relatively quick shutdown of unrest key in rand's recovery
In general, risk-off sentiment has had some negative impact on EM currencies, as market players worry about global economic recovery as Covid-19 cases rise internationally, resulting in some risk-off and some US dollar strength on safe haven flows.  
Against this backdrop the rand has made noticeable gains since its low of R14.79/USD on Wednesday last week when South Africa's riots spread, raging out of control until military action and private sector self defence mobilisations (in the main) arrested further insurgence.
However, many in poor communities tried to gain some items too. A devasting impact of the lost decade of 2010 to 2019's collapsing growth and state institutions under state capture has been on the poorest of society, and this added to the riots' momentum. 
Calm has been restored on many fronts, with policing now very active, and the military in place to also fend off attacks on strategic key points such as harbours, electricity substations, water treatment plants etc, attempted attacks to radically destroy the economy.
The relatively quick shutdown of the insurrection (as termed by President Ramaphosa), has been key in aiding the rand's recovery, evidencing collective determination by the majority not to let the country and economy collapse, although the threat from insurgents is not past.
The tail effect from the insurgency, and ensuing participation of some communities and/or community members on sentiment, will be negative and risks being long lasting, dissuading tourism, both domestic and foreign to some degree, and further cutting off economic activity.
SASRIA payments need to urgently be actioned, those without SASRIA cover should be compensated by the state to restore economic activity, jobs and livelihoods as soon as possible, allowing the negative effect on South Africa's collective psyche to be shrugged off.
The aim of the destruction by the instigators was to create fear, chaos, extreme disorder, undermine the Ramaphosa Presidency and the country at large, and was intended to spread throughout South Africa, burning productive capacity to the ground.
Preventing further destruction of the economy, and so of livelihoods and lives should be paramount now. Growth enhancing reforms must finally be implemented quickly, and strong market orientated, growth perused, while populist, nationalist polices are discarded.

Hopes of slowing infection rates marred by looting and violence

12 July 2021
As Gauteng's infection curve drops steeply, unrest by Zuma supporters threatens to sabotage SA's economic recovery.

The rand is averaging R14.31/USD in the first couple of weeks of Q3.21, but has traded at R14.50/USD so far today (R17.18/EUR and R20.10/GBP) as the incarceration of former President Jacob Zuma sparks unrest and looting.
The rand weakened in response to the widescale riots and destruction of property in certain areas in South Africa as the disgraced former President's supporters are reported to have closed off some roads, set fire to certain shops and looted electronic and other retail goods.
While police action has been noted in some areas, other spots have seen little intervention. If left to continue unchecked, impact on South Africa's overall economic activity, business and consumer confidence in Q3.21 could be severe. With the economy already under pressure from tightening lockdown restrictions at the turn of Q2.21 into Q3.21, growth forecasts may now be further downgraded.
SA risks seeing economic growth of less than 4% y/y this year if key CBDs, retail shopping malls and road transport routes remain closed, and particularly if the violence spreads as Zuma supporters and opportunistic criminal element bring economic activity in a number of areas to a standstill. 
It was reported earlier today that the army will be deployed in Gauteng and KwaZulu Natal to assist the thinly-stretched police force.
Supporters have appeared to expect little or no real retribution so far. The risk is that the collapse of law and order spreads across the entire country, shutting off the economy and making it more difficult to roll back from the initial violent outbursts (not the base case).
If more individuals join in to gain the spoils to be had from looting any and all retail outlets, it is likely that appliance, clothing, food, and other retailers will become targets. 
Apart from losses faced by the private sector, the volatile situation, if not rapidly brought under control, will quickly begin to impact investor sentiment, threatening to derail the hard-won gains in the Ramaphosa presidency.
Rand dogged by slow vaccine rollout and continuing political tensions

5 July 2021
Spiking Covid-19 cases and domestic politics weigh on the currency even as US and global market sentiment soars on signs of recovery.

The rand began the third quarter of this year at R14.42/USD, then went on to strengthen to R14.25/USD, R16.91/EUR and R19.74/GBP. We expect an average of R14.35/USD this quarter, although SA remains at risk of falling behind the global recovery due to its relatively slow vaccination rollout.
Key economies such as the US have covered 50%+ of their populations with effective vaccination against Covid-19, bolstering global financial market sentiment of a persistent economic recovery. According to the IMF, US growth of this year will be around 7%, after last year's -3.5% y/y. And growth is expected to continue beyod this year, with the IMF forecasting 4.9% y/y for 2022. This on the back of fiscal stimulus aimed at infrastructure investment, boosting the productivity of the labour market, education, R&D and childcare
The broad gamut of US planned expenditure includes the American Jobs Plan (AJP) and American Families Plan (AFP). State expenditure is expected to increase by around US$4.3trillion over the next ten years, although there is uncertainty about the timing.
The IMF expects that the plans will add 5.3% cumulatively to US GDP over the 2022 to 2024 period as a strong productivity boost creates more jobs with better wages, thereby reducing inequality and increasing inclusive growth.
The US infrastructure drive is particularly focused on the electricity, telecommunications, water and transport sectors, with a view to reducing capacity constraints and improving productivity in its economy. These goals are similar to those outlined in the South African Economic Reconstruction and Recovery plan, as the country seeks urgently to address productivity constraints associated with inadequate state services.
South Africa saw 26 485 new cases of Covid-19 on Saturday, spiking the seven-day rolling average up to 19,143. This exceeds SA's second wave where new daily cases reached 21,980 at its peak, and a seven-day rolling average peak of 19,042 -- higher than the first wave.
Gauteng's third wave exceeded the peak of the first two some time ago, and remains the worst-affected province, even as new Covid-19 cases accelerate noticeably in the Western Cape and KwaZulu Natal, with the North West and Limpopo provinces following a smiliar trajectory.
The US fiscal plan has lent the rand some strength. However, headwinds are not limited to Covid-19 and the vaccine rollout. Infrastructure constraints including electricity shortages, and now increasing water shortages in key areas such as Johannesburg, represent a binding constraint on economic growth. Overcoming these and other challenges is further complicated by ongoing corruption, with ongoing efforts by the courts to bring the corrupt to account stumbling in recent days.

Third wave and threat of US rate hikes stall rand rally

28 June 2021
The currency has held above R14.00/USD, lagging other EM peers on relatively lower domestic interest rates and a fresh Covid-19 surge

With the US Fed signaling possible interest rate hikes this year, a number of emerging market central banks are also adopting a more hawkish approach. The Brazilian real has now overtaken the rand to become the strongest EM currency since the start of the year -- up 6.8% thanks in large part to interest rates increasing to around 25bp below pre-pandemic levels. At 3.5%, SA's repo rate, in contrast, is a full 300bp below its pre-pandemic level of 6.5%.
Russia too has been hiking its interest rates, by over 100bp, while its currency is the third strongest this year since January, up nearly 3.0%. Mexico's rate hikes have also supported its peso, as have Hungary's, whose forint is leading EU rate hikes.
Against this backdrop, with higher inflation stoking higher EM interest rates, SA's SARB governor also appears to be adopting a more hawkish outlook, indicating that the economy is seeing a stronger than expected recovery, and that inflation could nudge interest rates higher. This even as a third wave of Covid infections, and resultant tighter lockdown measures, presage slower economic growth.
The adjusted level 4 implemented last night is predominantly aimed at limiting or eliminating gatherings by encouraging people to work from home, closure of schools and numbers at funerals now limited to 50 with no night vigils. Interprovincial travel is limited, and alcohol sales banned, which will negatively impact the hospitality, tourism and restaurant sector, with many businesses not recovered from last year's lockdown.
With the highly contagious delta variant seeing infections higher than in the first two waves, government is scrambling to contain contagion within Gauteng and prevent a similar surge in other provinces.
The slow progress of SA's vaccination drive, which has so far reached only 4.5% of the population, is also being held up by little to no vaccinations over the weekend due to insufficient government funds. This amidst fresh instances of corruption and theft of state funds, even in the health sector.
While we still expect no interest rate hikes in South Africa this year, the SARB has started talking of normalising monetary policy, which, combined with the negative impact of the third wave and higher restrictions, will slow the pace of economic recovery.
Rand settles above R14.00/USD

21 June 2021
Rumblings from last week's FOMC dented the risk-on setiment which have permeated markets of late,  causing the rand to consolidate

The rand weakened to R14.38/USD after last week's FOMC meeting, negatively affected by the increased hawkish nature of US FOMC members' interest rate forecasts as well as the ongoing high rate of new COVID-19 infections in SA's key economic province, Gauteng.
Despite some placatory comments from Fed Chair Powell that the elevation in individual FOMC members' interest rate forecasts (the dot plot chart) in 2023 should not be taken as a given for the future rate hike trajectory, the dot plot update nevertheless reduced risk on.
The majority of EM currencies are weaker on the year, with the ZAR still leading the emerging market (EM) Bloomberg currency ranker, but this is mainly due to its extremely weak base of a year ago when it was the worst performer out of this EM currency basket. 
The platinum price is up 27.1% y/y currently, seeing less annual strength than in June before last week Thursday's FOMC meeting when the platinum price ran consistently above 40% y/y,  although still lending the rand some support, which is up 20.9% y/y.  
Markets continue to re-evaluate risk, and foreigners have sold off -R4.5bn in SA bonds since the FOMC meeting and -R5.5bn in equities, both net of purchases with South Africa's Reserve Bank (SARB) warning on the potential for rand weakness to feed through into inflation.
The SARB governor is also reported to have noted that "(t)he economy is less vulnerable than it was last year –- we have got a current-account surplus and the budget balance has recovered faster than we had actually expected". 
And further that, SA will be "going into normalisation from a very solid basis". "That should help the Treasury stabilise debt", with the SARB likely to hike interest rates if there is evidence of second-round effects from rand weakness in inflation.  
While the SARB is sounding a less dovish tone, and this is likely to help the rand retain some support, SA's Reserve Bank is also likely to not hesitate to hike interest rates as global monetary policy becomes less accommodative, and rate hikes increase in other EMs. 
While we currently don't expect any interest rate hikes in South Africa this year, 2022 could well see the SARB begin hiking, given its past hawkish bent, even before the US does, which is currently seen likely to be only in 2023.
The rand runs weaker as the pace of new Covid-19 infections intensifies

14 June 2021
Covid-19 infections intensify in Gauteng, with the death rate also increasing, as South Africa's economic provincial hub is worst hit by the third wave.

The rand has weakened to close to R13.80/USD, negatively affected by the spiking in Covid-19 infections in South Africa's key economic province, Gauteng, which has shown a phenomenal jump in new cases,  up 78,942 yesterday since 6th May.
There has been a geometric expansion of new Covid-19 cases in Gauteng, and the seven-day rolling average for the country's most productive province is now close to the peaks of the first and second waves. Load shedding too has been negative for the currency. 
Vaccinations are only at 1,619,011 country-wide in a population of sixty million, with the elderly (over sixty and estimated at around 5,000,000) and health care workers still in the process of being vaccinated as phase two continues overlapping with phase one.
The extremely slow rollout of vaccines, with the department of health having failed to expedite the process to meet the original planned schedule, means that the country will most likely not reach two-thirds immunity by year-end as was originally planned.  
Instead, instances of corruption have been indicated in a number of areas across the public health system as public monies deemed to be used for private gain instead of being spent on the vaccine rollout and in other critical areas.
The take-up of the vaccinations by the over sixties' age group continues to be relatively weak, with some monies earmarked for advertising and promoting the drive to be vaccinated having been reported as forming part of the looting. 
SA has failed to vaccinate the vast majority of its economically active population, and with deaths now rising rapidly in Gauteng as unvaccinated individuals succumb to Covid-19, there has been little impetus to vaccinate all those over forty who wish to receive it.
That is, the pace of vaccine rollout has proved too slow to prevent the third wave, beset with problems from international delivery on quantity, quality of vaccines received, and suitability, to domestic problems as the drive kicked off late and was exceptionally slow until May.  
While May and June has seen a quickening in vaccine rollout, the pace is still too slow and SA risks substantially more Covid-19 deaths. So far, Q2.21 averages an exchange rate of R14.06/USD, although the rand could weaken further as Covid-19 cases continue to spike.
Rand at strongest levels against the dollar since 2019

7 June 2021
The rand has hit R13.40/USD thanks to positive global market sentiment and SA's strong trade performance. But long-term risks remain.

The last time the rand saw such strength against the dollar was in early 2019. The recent reversal of fortunes in the domestic currency reflects the strength of the trade account, as South Africa's exports continue to benefit from a commodity price boom.
SA is unused to such strength in the domestic currency. After two decades averaging a trade deficit of close to -R0.1bn, the average trade surplus for 2020 and 2021 to date is R26.5bn, and the average surplus for the first four months of 2021 was R36.9bn. 
South Africa's terms of trade (the ratio of exports to imports) are strongly positive. Not only has the commodity boom raised the prices for SA's resource exports, but the rand's strength has also dulled oil import costs.
The rand also continues to benefit from global growth expectations, which continue to underpin positive sentiment and the risk-on environment, as do supportive global monetary and fiscal policies. 
However, the currency remains sensitive to key US data releases, and we continue to believe that a financial market "taper tantrum" as the US slows its fiscal stimulus measures would not leave it unscathed. Evidence that the US is recovering strongly, particularly its labour market, will likely reduce rand strength.
Friday's lower-than-expected US nonfarm payrolls figures (559,000 versus expectations of 650,000) consequently saw the rand briefly strengthen to R13.40/USD, before being rebuffed from this resistance level. At the time of writing it was back around  R13.48/USD.
So far, Q2.21 averages R14.18/USD, with our current forecast R14.15/USD. While the rand may prove to average closer to R14.00/USD this quarter, there remains a strong risk of weakness should there be a switch in market expectations on US QE and interest rates.
Any indication that the US is seeking to reduce (taper) its bond-buying programme, reducing the creation of US dollars seeking high yielding investments, would reduce the attractiveness of the rand. 
While inflation has rightly been seen as a key factor in US monetary policy, the Fed is likely to look past the recent jump in inflation, which is largely due to temporary statistical base effects, and instead, focus on employment data. This could see a strong quarter end for the rand, with the risk of depreciation heightening in Q3.


Rand steams ahead on interest rate differential and commodity boom
31 May 2021
Despite net portfolio outflows in May, the currency is enjoying support from the commodity boom, strong relative bond yields and general risk-on sentiment.

May saw a modest net inflow of foreign investment into SA bonds (R5.9bn) but a more substantial sell-off of SA's equities (-R7.1bn). But the net outflow failed to dampen rand strength, most likely thanks to strong commodity exports. 
The rand reached R13.73/USD today. It's likely to average R14.05/USD this month, and potentially R14.15/USD this quarter. The strongly supportive global monetary policy environment is also benefiting the domestic currency, as are SA's interest rate differentials.
The differential between the yield on the ten-year US treasury and SA's ten-year bond has widened to 7.67% from close to 6.00% in 2018, making SA bonds attractive to foreign investors, although this spread has been narrowing this year. At the start of 2021, the spread between the US and SA ten-year yields was at 8.00% and has gradually worked down to 7.67% currently, with global financial markets also in yield-seeking (risk-on) mode. 
The rand has been sensitive to market expectations on US interest rates and yields, with some inter-day and inter-week volatility, but this has been relatively mild, with the global risk-taking environment a supportive backdrop for both the commodity boom and EM assets.
US yields may see some further lift this year if inflationary concerns worry markets materially again, with the US not expected to keep interest rates on hold indefinitely, and the strength of commodity prices and other supply-side pressures causing some concern.
While the US has seen very substantial fiscal stimulation, with the stimulus cheques US households have been receiving supporting economic activity, the pressure is essentially supply-side in nature with limited true demand-side price pressures. But as wages rise and unemployment winds down, higher demand could trigger the US Federal Reserve to raise interest rates to counter inflation. This is not expected in the immediate future, however, and the rand is therefore on track to retain its strength this quarter.