Receive Focus insights straight to your inbox
The rand weakened to R14.38/USD after last week's FOMC meeting, negatively affected by the increased hawkish nature of US FOMC members' interest rate forecasts as well as the ongoing high rate of new COVID-19 infections in SA's key economic province, Gauteng.
Despite some placatory comments from Fed Chair Powell that the elevation in individual FOMC members' interest rate forecasts (the dot plot chart) in 2023 should not be taken as a given for the future rate hike trajectory, the dot plot update nevertheless reduced risk on.
The majority of EM currencies are weaker on the year, with the ZAR still leading the emerging market (EM) Bloomberg currency ranker, but this is mainly due to its extremely weak base of a year ago when it was the worst performer out of this EM currency basket. 
The platinum price is up 27.1% y/y currently, seeing less annual strength than in June before last week Thursday's FOMC meeting when the platinum price ran consistently above 40% y/y,  although still lending the rand some support, which is up 20.9% y/y.  
Markets continue to re-evaluate risk, and foreigners have sold off -R4.5bn in SA bonds since the FOMC meeting and -R5.5bn in equities, both net of purchases with South Africa's Reserve Bank (SARB) warning on the potential for rand weakness to feed through into inflation.
The SARB governor is also reported to have noted that "(t)he economy is less vulnerable than it was last year –- we have got a current-account surplus and the budget balance has recovered faster than we had actually expected". 
And further that, SA will be "going into normalisation from a very solid basis". "That should help the Treasury stabilise debt", with the SARB likely to hike interest rates if there is evidence of second round effects from rand weakness in inflation.  
While the SARB is sounding a less dovish tone, and this is likely to help the rand retain some support, SA's Reserve Bank is also likely to not hesitate to hike interest rates as global monetary policy becomes less accommodative, and rate hikes increase in other EMs. 
While we currently don't expect any interest rate hikes in South Africa this year, 2022 could well see the SARB begin hiking, given its past hawkish bent, even before the US does, which is currently seen likely to be only in 2023.
The rand runs weaker as the pace of new Covid-19 infections intensify

14 June 2021
Covid-19 infections intensify in Gauteng, with the death rate also increasing, as South Africa's economic provincial hub is worst hit by the third wave.

The rand has weakened to close to R13.80/USD, negatively affected by the spiking in Covid-19 infections in South Africa's key economic province, Gauteng, which has shown a phenomenal jump in new cases,  up 78 942 yesterday since 6th May.
There has been a geometric expansion of new Covid-19 cases in Gauteng, and the seven-day rolling average for the country's most productive province is now close to the peaks of the first and second waves. Load shedding too has been negative for the currency. 
Vaccinations are only at 1 619 011 country wide in a population of sixty million, with the elderly (over sixty and estimated at around 5 000 000) and health care workers still in the process of being vaccinated as phase two continues overlapping with phase one.
The extremely slow rollout of vaccines, with the department of health having failed to expedite the process to meet the original planned schedule, means that the country will most likely not reach two thirds immunity by year end as was originally planned.  
Instead, instances of corruption have been indicated in a number of areas across the public health system as public monies deemed to be used for private gain instead of being spent on the vaccine rollout and in other critical areas.
The take up of the vaccinations by the over sixties' age group continues to be relatively weak, with some monies earmarked for advertising and promoting the drive to be vaccinated having been reported as forming part of the looting. 
SA has failed to vaccinate the vast majority of its economically active population, and with deaths now rising rapidly in Gauteng as unvaccinated individuals succumb to Covid-19, there has been little impetus to vaccinate all those over forty who wish to receive it.
That is, the pace of vaccine rollout has proved too slow to prevent the third wave, beset with problems from international delivery on quantity, quality of vaccines received and suitability, to domestic problems as the drive kicked off late and was exceptionally slow until May.  
While May and June has seen a quickening in vaccine rollout, the pace is still too slow and SA risks substantially more Covid-19 deaths. So far, Q2.21 averages an exchange rate of R14.06/USD, although the rand could weaken further as Covid-19 cases continue to spike.
Rand at strongest levels against the dollar since 2019

7 June 2021
The rand has hit R13.40/USD thanks to positive global market sentiment and SA's strong trade performance. But long-term risks remain.

The last time the rand saw such strength agaist the dollar was in early 2019. The recent reversal of fortunes in the domestic currency reflects the strength of the trade account, as South Africa's exports continue to benefit from a commodity price boom.
SA is unused to such strength in the domestic currency. After two decades averaging a trade deficit of close to -R0.1bn, the average trade surplus for 2020 and 2021 to date is R26.5bn, and the average surplus for the first four months of 2021 was R36.9bn. 
South Africa's terms of trade (the ratio of exports to imports) are strongly positive. Not only has the commodity boom raised the prices for SA's resource exports, but the rand's strength has also dulled oil import costs.
The rand also continues to benefit from global growth expectations, which continue to underpin positive sentiment and the risk-on environment, as do supportive global monetary and fiscal policies. 
However, the currency remains sensitive to key US data releases, and we continue to believe that a financial market "taper tantrum" as the US slows its fiscal stimulus measures would not leave it unscathed. Evidence that the US is recovering strongly, particularly its labour market, will likely reduce rand strength.
Friday's lower-than-expected US nonfarm payrolls figures (559 000 versus expectations of 650 000) consequently saw the rand briefly strengthen to R13.40/USD, before being rebuffed from this resistance level. At time of writing it was back around  R13.48/USD.
So far, Q2.21 averages R14.18/USD, with our current forecast R14.15/USD. While the rand may prove to average closer to R14.00/USD this quarter, there remains a strong risk of weakness should there be a switch in market expectations on US QE and interest rates.
Any indication that the US is seeking to reduce (taper) its bond buying programme, reducing the creation of US dollars seeking high yielding investments, would reduce the attractiveness of the rand. 
While inflation has rightly been a seen as a key factor in US monetary policy, the Fed is likely to look past the recent jump in inflation, which is largely due to temporary statistical base effects, and instead focus on employment data. This could see a strong quarter end for the rand, with the risk of depreciation heightening in Q3.


Rand steams ahead on interest rate differential and commodity boom
31 May 2021
Despite net portfolio outflows in May, the currency is enjoying support from the commodity boom, strong relative bond yields and general risk-on sentiment.

May saw a modest net inflow of foreign investment into SA bonds (R5.9bn) but a more substantial sell-off of SA's equities (-R7.1bn). But the net outflow failed to dampen rand strength, most likely thanks to strong commodity exports. 
The rand reached R13.73/USD today. It's likely to average R14.05/USD this month, and potentially R14.15/USD this quarter. The strongly supportive global monetary policy environment is also benefiting the domestic currency, as are SA's interest rate differentials.
The differential between the yield on the ten-year US treasury and SA's ten-year bond has widened to 7.67% from close to 6.00% in 2018, making SA bonds attractive to foreign investors, although this spread has been narrowing this year. At the start of 2021 the spread between the US and SA ten-year yields was at 8.00%, and has gradually worked down to 7.67% currently, with global financial markets also in yield seeking (risk-on) mode. 
The rand has been sensitive to market expectations on US interest rates and yields, with some inter day and inter week volatility, but this has been relatively mild, with the global risk-taking environment a supportive backdrop for both the commodity boom and EM assets.
US yields may see some further lift this year if inflationary concerns worry markets materially again, with the US not expected to keep interest rates on hold indefinitely, and the strength of commodity prices and other supply side pressures causing some concern.
While the US has seen very substantial fiscal stimulation, with the stimulus cheques US households have been receiving supporting economic activity, the pressure is essentially supply side in nature with limited true demand-side price pressures. But as wages rise and unemployment winds down, higher demand could trigger the US Federal Reserve to raise interest rates to counter inflation. This is not expected in the immediate future, however, and the rand is therefore on track retain its strength this quarter.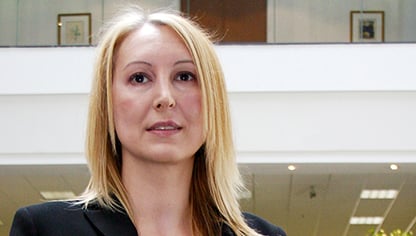 Annabel Bishop
Chief Economist of Investec Ltd
Annabel holds an MCom Cum Laude (Economics and econometrics) and has worked in the macroeconomic, risk, financial market and econometric fields, among others, for around 25 years. Working in the economic field at Investec, Annabel heads up a team, which focusses on the macroeconomic, financial market and global impact on the domestic environment. She authors a wide range of in-house and external articles published both abroad and in South Africa.