Receive Focus insights straight to your inbox
Have you ever chatted to a robo-adviser online or tapped your phone to make a payment? That's fintech in action. (For those who don't know, a robo-adviser is an online application that provides automated financial guidance and services).
Financial technology – or 'fintech', as it has become known – describes the innovative use of new technology that seeks to improve, automate and deliver financial services and make them more accessible to the general public.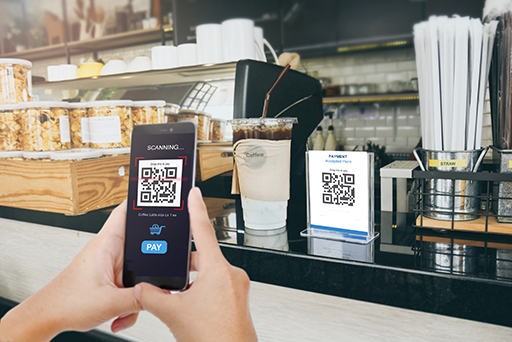 Fintech is not new
Say the word 'fintech' and, for those people who have heard of it, most will probably describe it as a recent phenomenon, with the idea of an app on a mobile phone springing to mind.
However, an article published by Forbes.com describes fintech as having a long history, spanning seven decades from way before the mobile era, and is the natural progression of a world seeking to become more technologically advanced.
1950s: Introduction of credit cards to ease the burden of carrying cash
1960s: ATMS replaced many bank tellers and branches
1970s: Electronic stock trading began on exchange trading floors
1980s: The rise of mainframe computers and more sophisticated data and record-keeping systems
1990s: The internet and e-commerce began to flourish and online stock brokerage websites replaced phone-driven retail stock broking
Together, these 70-odd years have created the fintech infrastructure that we use today and, for the most part, take for granted as part of our daily existence.  

However, while it's been around for a few decades already, it's only really in the past few years that fintech has taken hold as both a serious competitor as well as a collaborator within the financial services sector. 
READ MORE: Banking on disruption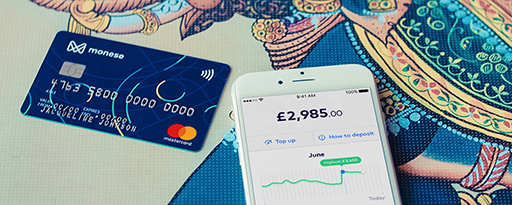 6 fintechs shaking up financial services
From mobile payments to peer-to-peer lending and digital-only banks, fintechs are finding ways to modernise traditional financial services, addressing the challenges faced by consumers with the latest technology, from artificial intelligence (AI) to machine learning. Here are just some of the forerunners:
Monese – Monese is the first 100% mobile current account in the UK that lets people from across Europe open a UK account online in minutes. 
Thisisme – South African identity verification and due diligence platform Thisisme claims to perform the fastest Financial Intelligence Centre Act (FICA) verification at three minutes, as opposed to the standard two weeks. It does so using AI, machine-learning and biometrics (computerised measurements that enable individuals to be identified and authenticated based on a set of recognisable and verifiable data unique to them, eg fingerprint mapping or facial recognition). 
Robinhood – With over three million users, Robinhood is a mobile app offering basic stock trades for free. For $10 a month, investors can get access to extended trading hours and margin loans at no interest cost. The $1.3bn start-up is now launching into cryptocurrency trading.
SoFi – Short for 'social finance', SoFi targets millennials by offering them an array of mobile finance products, including student loans and wealth management. The app uses machine learning and data analytics to help users benchmark themselves against their peers, and tracks their spending habits to provide relevant financial advice and product recommendations.
Du Xiaoman Financial – This AI-powered fintech provides short-term loans, investment services and a mobile-wallet service – a virtual wallet that stores your payment card information on your phone, enabling you to make convenient in-store payments without the need for a physical bank card.
Affirm – Affirm offers consumers three-, six- or 12-month loans at the point of sale. With machine-learning, the company targets consumers who don't qualify for credit cards and helps them build credit histories through the repayments they make. 
READ MORE: The rise of the fintech entrepreneur
8
Of 2018's 53 new unicorns were fintechs
Global fintech leaders
In terms of the fintech landscape, the UK is said to be leading the field, with a great deal owed to the way in which the concept has been embraced across both public and private sectors.
As far back as 2014, the UK Chancellor of the Exchequer announced the UK's ambition to be "the global capital of fintech" and set about creating an enabling environment for fintechs to flourish.
READ MORE: How the UK is setting the fintech pace
This ambition is paying off. According to Caroline Vaughan from Innovate Finance, a London-based fintech membership association, there are about 1 600 fintechs in the UK today.
How did the UK come to play such a leading role so quickly? Vaughan puts it down to "a highly engaged government and regulator, an incredible talent pool both from the legacy of London and the UK as a whole, and having historic seed capital and financial markets".
"There's a strong legacy of financial services in this country," she adds.
Another country considered to be ahead of the pack in fintech is Singapore. Linn Neo, from trade promotion agency Enterprise Singapore, says: "We're currently home to more than 4 000 tech start-ups [400 of which are fintechs] and over the years, we've seen an increase in capital funding. We are also home to more than 1 000 start-up enablers such as incubators, accelerators and venture capital firms. These enablers help the start-ups to scale regionally and globally."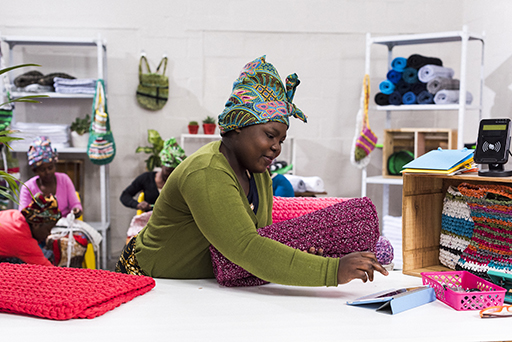 Banking on Africa for the unbanked
Investors and stakeholders playing in the start-up space are looking to the African continent for solutions to some of the really big challenges – the social, environmental or economic challenges the world is going to face in the next 10 years.
"As Africans, we are on the frontline of a lot of those challenges, so the likely solutions are going to come from our communities first. We're seeing people looking here for solutions that have global impact, and what's great about fintech is that it is generally exportable, barring regulatory requirements," says Kerry Petrie from Silicon Cape, a community for tech entrepreneurs and venture capitalists based in Cape Town.
Petrie believes that it is for these reasons that Africa poses unique opportunities for investors.
"Where our strengths lie for international investors is that we have a strong leaning towards financial inclusion. There's a focus on software or financial services for the unbanked, so as to facilitate payments and savings for those who don't have access to the financial infrastructure."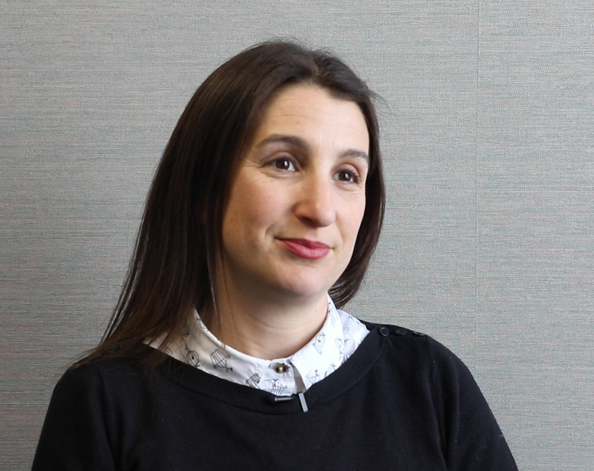 Kerry Petrie, interim GM, Silicon Cape
Where our strengths lie for international investors, is that we have a strong leaning towards financial inclusion.
5 fintech trends to watch
In 2018, the greatest impact that fintechs had on the financial services industry was in the spheres of robo-advisers, marketplace/peer-to-peer lending, crowdfunding and blockchain technology.
In the next few years, the focus will be on these key areas:
Mobile banking
With the UN predicting that mobile payments will overtake credit cards in 2019, mobile banking will continue to grow rapidly – giving rise to more mobile-only banks and even greater innovation in the mobile payments space.
Open banking
In a move to end the monopoly of big banks holding client data, regulation in Europe and the UK now requires banks to open their data via secure application programming interfaces (APIs) to third parties to allow them to innovate and create new apps and services. This trend is expected to spread globally, driving more collaboration between traditional financial services and fintechs.
READ MORE: Open Banking: unlocking banks' data vaults
RegTech
In response to the increasing cost of regulatory compliance, AI-powered RegTech (regulatory technology) will increasingly help banks and lenders comply with regulation by making sense of large volumes of data.
Blockchain 
While the power of the decentralised digital ledger, blockchain, as a technology is well known, use cases are few and far between. As blockchain goes mainstream, it will start to underpin various financial services; for example, providing an immutable record of personal data for users of mobile payment solutions, thereby helping to prevent fraud. Blockchain is also being explored for its potential to execute smart contracts and automate financial transactions securely and transparently.
READ MORE: Blockchain: the invisible engine of trust
Next-level personalisation
The exponential rise in AI and machine learning will lead to truly personalised banking, whereby a customer's online banking experience can be customised to suit their preferences, with relevant product recommendations being offered to them based on their unique financial situation. AI is also expected to automate any repetitive and manpower-intensive activities, such as data analysis, within financial services. By monitoring customer spending patterns, AI can also help in the fight against fraud.

With investment into fintech at an all-time high, fintech disruptors are here to stay. From fintech wearables that allow you to make payments with the wave of a hand to using voice technology to transfer money, it's only a matter of time before innovations we haven't even dreamed of become a reality.
About the author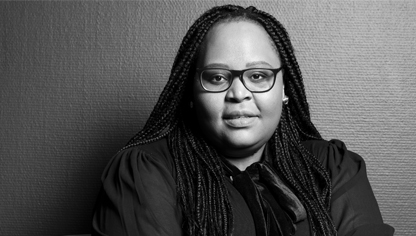 Lenyaro Sello
Digital content specialist
Lenyaro is a key member of Investec's Global Content team, based in Johannesburg, who focuses on relevant and topical issues for internal and external audiences including clients. She is a well-travelled multi-skilled multimedia journalist who previously held roles within eNews Channel Africa (eNCA) and Eyewitness News (EWN).