Receive Focus insights straight to your inbox
As a global financial centre, the UK has naturally gravitated towards financial technologies – and government has played no small role in their success. It has invested more than £500m into the emerging tech sector, which recorded an all-time high investment of £3bn in 2018.
It is no wonder, then, that the UK has been hailed as one of five "beacons of innovation" by the World Economic Forum alongside Germany, the US, Japan and Korea.

Its 2018 Global Competitiveness Report, which ranks 140 countries by measuring national competitiveness, lists the UK as a top innovation ecosystem with well-functioning markets and a vibrant business dynamism.

As part of the Financial Innovation series, Focus secured an exclusive interview with Lord Ashton of Hyde during his recent trip to South Africa, and discussed the initiatives that the UK government has put in place to grow and sustain innovation.

Lord Ashton is the Parliamentary Under-Secretary of State, UK Department for Digital, Culture, Media and Sport.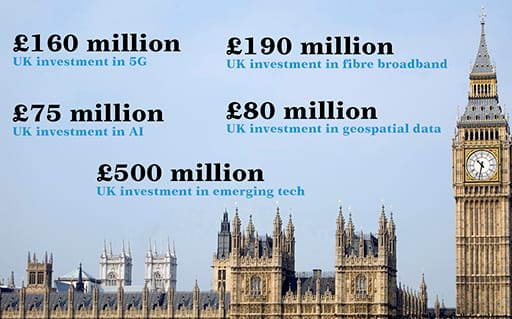 Focus: Q
Lord Ashton: A
Q: How is the UK stimulating growth in the digital tech sector?
A: The UK has a world-leading digital sector, which is a major economic driver for the country, with digital firms accounting for 15.9% of total UK service exports in 2016 and 5.2% of total UK goods exports. As of 2017, the digital and tech sector employed more than 2.2 million people, and investment into the UK's tech sector reached an all-time high of almost £3bn.

We launched our Digital Strategy policy in March 2017 and announced an investment of over £500m into emerging tech. This amount is comprised of £75m for artificial intelligence, £190m for fibre broadband, £160m for 5G and £80m for geospatial data.

We have invested £21m in Tech Nation (a UK-based entrepreneurial network) to accelerate a national network of regional tech hubs in areas across the country.

We also want digital companies in the UK to have access to the most talented workforce and are committed to improving domestic digital skills and attracting skilled workers from around the world. As a result, we have doubled – from 1 000 to 2 000 – the number of visas available to the best talent from abroad and will introduce a new Start-Up Visa for entrepreneurs, as well as increased access to Tier 2 visas.
Q: As industries evolve due to new, disruptive technologies and business models, what do you see as the UK's biggest challenge?
A: The UK has a proud history of innovation and we have championed a free and open internet. The challenge we face now is ensuring that the UK is the safest place to be online and also the best place to start and grow a digital business.

Technology is having an increasing impact on all sectors, including entertainment and media. There are opportunities in the financial sector offered by fintech companies, and open to many other sectors of the UK economy, where technology can be key to improving services and driving productivity.

One of the biggest challenges we face is ensuring that the impact and benefits of revolutionary new technologies such as blockchain, the Internet of Things and quantum (a technology that is paving the way for smaller, faster and more flexible electronics than ever before) are felt by everyone across the UK.
Q: The financial services sector is undergoing massive change and disruption. How does one ensure that it remains competitive in the future? 
A: Technology provides an opportunity for financial services incumbents and fintech firms alike. Promoting innovation and stimulating competition will ensure that firms have both the right incentives and the means to deliver cheaper, better products to consumers. They will also be able to improve productivity and reduce the cost of back-office operations, such as ensuring compliance with regulations.
Our Fintech Sector Strategy policy set out the plan for ensuring that the UK remains the best place in the world to start and grow a fintech firm. It drew on data collected as part of a comprehensive review of the state of the sector and the challenges it faces, to identify barriers to growth and innovation, and proposed solutions to these challenges. 
It also identified areas of emerging opportunity offered by UK fintech, including the impact of evolutionary new technologies and the societal opportunities that could be derived from ensuring that the benefits of fintech are felt by everyone across the UK, including the financially excluded.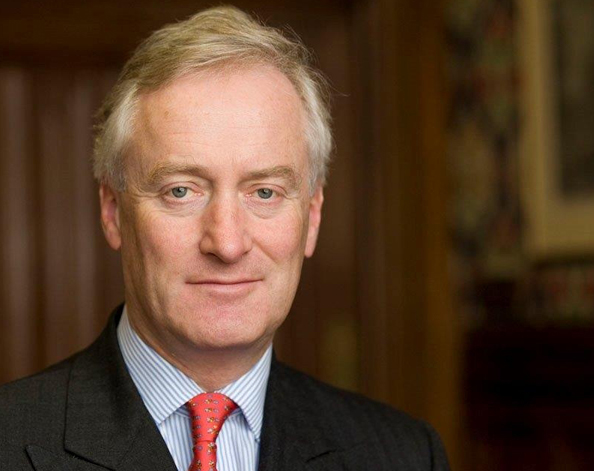 Lord Ashton of Hyde
The UK is well placed to establish itself as a world leader in the ethical and innovative use of data and artificial intelligence, with a strong tradition in the sector and a pro-innovation approach to regulation.
Q: Are there more collaborations between established institutions and the new, more agile and
innovative start-ups?
A: Yes, we are seeing larger and more established companies collaborating more with new and more agile start-ups.

Examples include Google's Market Finder tool which helps to support UK businesses find information, in real time, about markets for expanding their businesses overseas.

Amazon's LaunchPad is another unique programme, which showcases cutting-edge products from start-ups to millions of Amazon customers. LaunchPad sells the products in every market it operates in, so the potential for UK exports is tremendous.
Q: How is the UK mitigating the threat of disruption – which is supplanting human workers – in the media, entertainment and tech sectors?
A: As a global technology hub, the UK stands to attract the best workers from all over the world. However, government recognises that there will be some challenges of job displacement in the short term and has already made preparations to mitigate this.

The media, entertainment and tech sectors will be well placed to take advantage of the government's interventions in:
●     Promoting a new adult digital skills entitlement to support basic training and a new National Retraining Scheme to help people reskill and upskill as the economy changes.
●     Investing in the skills for the future with an additional £406m in maths, digital and technical skills in England. We are also investing £84m to upskill 8 000 computer science teachers and work with industry to set up a new National Centre for Computing Education.
●     Enabling life-long learning of new skills that complement those being automated – covering technical skills, as well as leadership, communication and teamwork skills. The government-supported Digital Skills Partnership, whose board held its first meeting on November 2017,  is bringing the national resources of government, business and charities together to meet this challenge.
Q: Are new technologies widening the gap between rich and poor nations? What does this mean for global financial and political stability?
A: Automation is likely to affect the Organisation for Economic Cooperation and Development (OECD) economies in different ways to emerging economies. This will be dependent on the composition of sectors, skill levels and existing levels of automation.
Service-based economies such as the UK will need to ensure that they have the right skills available and a flexible approach to training, to make sure that they can adapt to the changes brought about from new technologies. The UK government, through the Digital Charter, is committed to ensuring that the social and economic benefits brought by new technologies are shared fairly.
The UK government is also active in many international organisations, including the G7, G20 and OECD. In these forums, we work together with other nations to address cross-cutting socio-economic issues, such as economic inequality, which is being created by technological development.
In addition, this government is rolling out a global network of new international tech hubs in India, Brazil, South Africa, Kenya and Nigeria. The hubs will focus on three key areas: skills and capability development, digital ecosystem building, and facilitating links with UK businesses. This will help to build skilled, entrepreneurial and networked populations which will create jobs and address digital inequality.
Q: What are some of the key measures that emerging markets like South Africa would need to implement in order to achieve a fully fledged digital economy?
A: In emerging markets such as South Africa, dealing with the digital divide or the gap in digital access is the first step. Large percentages of the population do not have access to the connectivity necessary to realise digitally enabled opportunities – particularly rural communities.
Through the UK government's efforts to support digital inclusion in South Africa, we are learning that digital inclusion is not just about connectivity. The Department for Digital, Culture, Media and Sport is supporting efforts to build local digital ecosystems through digital skills programmes that stimulate opportunities for local tech start-ups. These include opportunities for stellar EdTech (educational technology) start-ups and smart city start-ups from South Africa.
This is in recognition of digital inclusion being a powerful catalyst to economic prosperity in South Africa – acknowledging the link between digital access and growth in GDP, as well as a range of social and economic benefits.
In addition, government is working to scope and design interventions and partnerships that will help to unblock regulatory barriers, strengthen the capacity of the innovators to scale up new solutions for digital inclusion, and build the relevant skills in the communities and groups that are otherwise left behind.
In doing so, we'll work in partnership with the key stakeholders across sectors, but we also wish to specifically leverage the contribution of the private sector in a way that makes business sense for them while also supporting us to achieve the important goal of digital inclusion for development.
Q: What steps is the UK government taking to ensure that the automation of jobs is carried out with ethical principles?
A: The use of data and artificial intelligence (AI) is giving rise to complex, fast-moving and far-reaching economic and ethical issues. That's why we've created the independent Centre for Data Ethics and Innovation (CDEI), which will play a pioneering role in shaping how we use data and AI, now and in the future.
The CDEI and the Office for Artificial Intelligence's programmes will help to drive rapid and responsible adoption of technology across the economy. They will ensure that further AI skills programmes incorporate ethics and explore frameworks and mechanisms, such as Data Trusts, that facilitate safe, secure and fair data sharing.

In this way, we are demonstrating the benefits that can be gained by making data available to train AI systems to bring societal benefits, such as helping clinicians diagnose diseases earlier on. And, in doing so, we can ensure that the benefits of data can be gained without compromising individuals' personal data, and we can have a thriving AI and data technology ecosystem.

Receive Focus insights straight to your inbox
About the author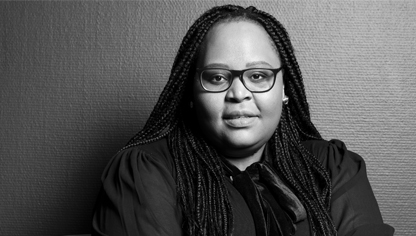 Lenyaro Sello
Digital content specialist
Lenyaro is a key member of Investec's Global Content team, based in Johannesburg, who focuses on relevant and topical issues for internal and external audiences including clients. She is a well-travelled multi-skilled multimedia journalist who previously held roles within eNews Channel Africa (eNCA) and Eyewitness News (EWN).
Disclaimer
Investec Focus and its related content is for informational purposes only. The opinions featured on the site are not to be considered as the opinions of Investec and do not constitute financial or other advice. The information presented is subject to completion, revision, verification and amendment.