Receive Focus insights straight to your inbox
Investec's Chris Becker says the advent of Facebook's Libra is a watershed moment that signals the effective privatization of money; the opportunities of which are numerous and super exciting.
Privatisation of money and the threat this poses to banks
Becker thinks that the immediate threat to banks is overestimated, but the long-term threat is underestimated. Firstly, Libra might be the first cryptocurrency to launch- but it will face competition from other consortia of technology companies developing a similar functioning currency.
"Libra is part of a bigger trend. The creation of money will effectively become privatized.
Today we have central banks that are mandated to create a currency which operates in a specific nation-state. That model hasn't been disrupted in the last 100 years. "This is a watershed moment; when we look back in a couple of years on a timeline of monetary history, we are going to look back at this Libra currency as effective privatization of a form of a central bank. These 28 founding members effectively become the members of a monetary policy committee to a new type of money." And this is why Becker thinks traditional banks overestimate the threat now, but underestimate the threat posed in the long term. How money is governed and produced will be turned on its head. 
If the sort of seismic shift in the way money is generated comes to pass, as Becker suggests, it's no wonder that the US government is requesting that Mark Zuckerberg press pause on Libra. Congress will want to make sure that as we transition to a new system, all the consequences and risks are taken into account and that consumers are protected. 
Libra's 28 forefathers (excluding Facebook)
The Libra Association, which will eventually be comprised of 100 members, will be validators operating the Libra blockchain and governing the association.
| | | |
| --- | --- | --- |
| Payment services | Tech and consumer  | Venture Capital |
| Mastercard | Booking Holdings | Andreessen Horowitz  |
| PayPal | eBay | Breakthrough Initiatives  |
| PayU | Farfetch | Ribbit Capital  |
| Stripe | Lyft | Thrive Capital |
| Visa  | Mercado Pago | Union Square Ventures |
|   | Spotify |   |
|   | Uber |   |
| Blockchain | Telecoms | NGOs  |
| Anchorage | Iliad | Creative Destruction Lab |
| Bison Trails | Vodafone | Kiva |
| Coinbase |   | Mercy Corps |
| Xapo Holdings |   | Women's World Banking |
A stable currency for the masses
Facebook's new currency will be backed by the four largest currencies in the world: the Yen, the Dollar, the Pound, and the Euro. "Its value will be determined by this collection of currencies and importantly, it will be able to operate in the regulated environment. The Calibra wallet has been built that will give banks and retailers the ability to accept this currency at point of sale," says Investec's blockchain lead, Chris Becker. But he doesn't think that Libra will always be backed by traditional government monies. He predicts that how the Libra is valued will evolve, to possibly include gold, commodities, and equities. 
Facebook claims it wants to use this currency to be available to the 1.7bn unbanked people around the world, and Becker certainly seems to have bought into this notion, "Libra's bigger than just Facebook. It's a watershed moment that will lead to truly digitalized currencies being available to the man on the street, all around the world." Libra will make it free to send money around the world, and as it'll be as easy as sending a Whatsapp or Facebook message. 
$55 billion
Facebook's advertising revenue in 2018
Will users have to pay to use Facebook?
It's not yet clear exactly how Facebook will adapt its business model, but Becker thinks it's unlikely that users will have to pay to use the social media platform. The introduction of Libra will however completely change the behaviors of users to the platform. People will be able to perform financial services, like sending money from South Africa to Zimbabwe, for example, at no cost.
"It's going to drive a different sort of engagement on the social media platforms owned by Facebook. And that means people's attention and engagement on the platform will be increased."
This can only be a good thing when 99% of their revenue is made from advertising. But in addition to advertising, they'll look to become a financial services player. They want to do more than simple value transfers.
"They want to provide cheaper credit, and give people who currently don't have access- cheap loans."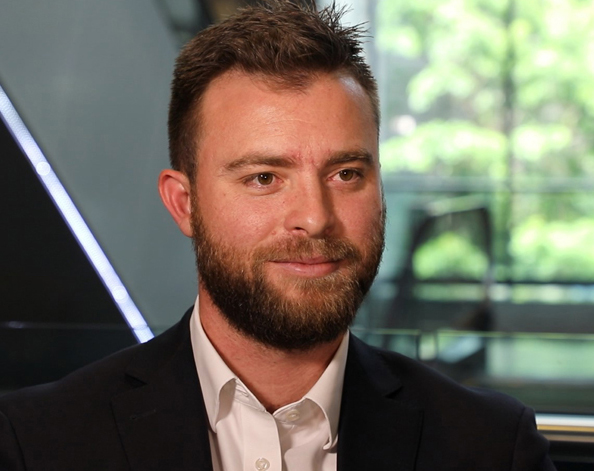 Chris Becker, blockchain lead, Investec
I think this shift is super exciting because it creates new ways of governing money. There are issues around government-controlled monies and we have seen several currencies collapse around the world which brings untold hardship on those populations.
Development of Libra at advanced stage
According to Becker mid-2020 is an achievable launch target as Facebook's technical white paper reveals that development on the blockchain technology is quite advanced. "There's a test network already, where people can start experimenting with this blockchain. So with this all in place, I think it's a reasonable assumptions that they will be able to launch mid-2020."

"I think this shift is super exciting because it creates new ways of governing money. There are issues around government-controlled monies and we have seen several currencies collapse around the world which brings untold hardship on those populations. And with people having access to new currencies like this, they don't face the risk of their government in using the currency. They are now facing globally recognized companies that are governing a currency that has a stable value. A stable currency enables you to save and produce capital." Becker can envisage a world where digital currencies take over completely from traditional currencies. 
About the author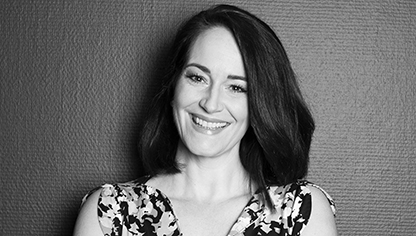 Caroline Edey-van Wyk
Brand Editor
Colloquially known as Investec's "storyteller," Caroline curates and produces all the content that underpins Investec's Out of the Ordinary brand promise. She works across the business but specialises in the areas of Sustainability, CSI, Sponsorships and HR. Caroline holds a Bachelor of Journalism degree in Political Science and Broadcasting - cum laude. Before she joined Investec she was a broadcast journalist at Sky News and eNCA.