Get Focus insights straight to your inbox
They've been called "the new oil", but semi-conductors, the brains in all our electronics from cars to electric toothbrushes, are in critically short supply due to the disruption caused by the pandemic and the surge in demand that's been driven by accelerated digital transformation. 
The continued global chip shortage tops the list of this year's biggest technology, media and telecom (TMT) predictions but there are other interesting developments that will shape the sector in 2022 including: Wi-Fi 6 taking 5G's throne in enterprise connectivity, wearable tech going mainstream, and gains made in closing the gender gap in the tech sector. 

Global chip shortage to continue into 2023
On the waiting list for an electric car? Got your eye on the latest cellphone model or a smart watch? You might have to wait a while longer than expected says Deloitte Global who predicts that many types of chips will still be in short supply throughout 2022 – although the crunch will be less severe than the previous two years – with some component lead times pushing into 2023. The delay comes at a huge cost…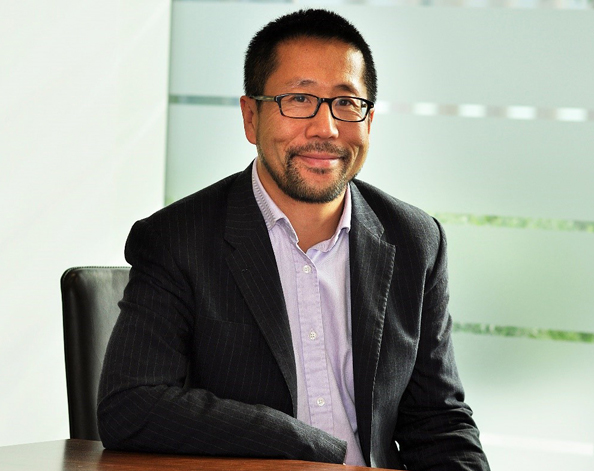 Paul Lee, Deloitte Global Head of Research
In monetary terms, the chip shortage has already caused probably half a trillion dollars' worth of disruption. And that's based on demand, which can't be satisfied. The caveat to that is, you are never going to actually know the real extent of the missed opportunities.
The demand for chips in numbers
Up 50%
Year-on-year global PC sales in early 2021
Up 30%
Year-on-year rise in cloud computing data centre chip purchases in early 2021
US$60bn
Predicted cost of microchips in global automotive industry in 2022
50%
Predicted annual growth
Source: Deloitte TMT Predictions 2022
Wi-Fi 6 growth in numbers:
2.5 billion
WiFi 6 devices will ship in 2022
1.5 billion
5G devices will ship in 2022
Source: Deloitte TMT Predictions 2022
What is the difference? Wi-Fi 6 is a WLAN solution (Wireless Local-Area Network) while 5G is a mobile-led technology. This simply means, Wi-Fi based technology is best used for indoor coverage and can be used for specific Internet of Things (IoT) connections. 5G is best used for less dense outdoor locations, such as autonomous cars and smart cities. However, both offer lower latency, faster speeds and increased network capacity.
When it comes to enterprise connectivity, it won't be a case of one technology OR the other, but rather a combination of the two. Deloitte Global's survey of executives across nine countries revealed that companies are experimenting with both technologies. "The likelihood is that we will get a blend of 5G and Wi-Fi 6. And then the question will be what's the balance? Because if you've got more Wi-Fi 6 devices, then the cost of the modem will probably be lower because you've got greater volumes," says Lee.

In Africa 5G adoption remains a challenge, says Louise Pillay, Equity Analyst: SA & Africa telecoms, Investec.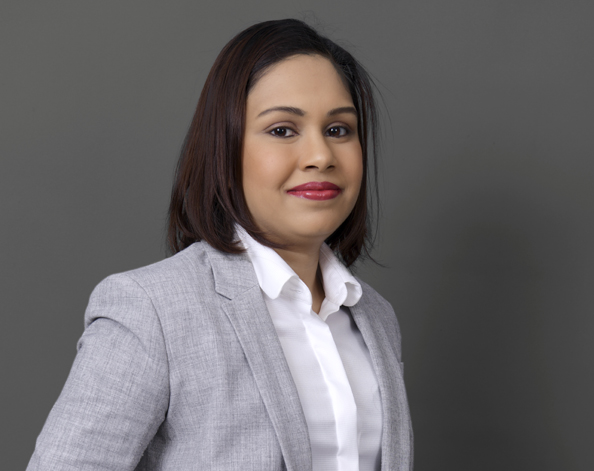 Louise Pillay, Equity Analyst: SA & Africa telecoms, Investec
5G device costs remain high. The price of 5G spectrum auctions has been at elevated levels, network configuration and migration is complex, and related initial capex costs are high while regulatory and municipal approvals have taken longer.
Does this mean in Africa WiFi 6 may be popular? "It is still too early to say, but African operators have started to adopt both technologies. Cost benefits and improved network quality are key areas companies consider and both technologies promote these specific benefits," says Pillay.
More women in tech, but there's long road ahead
There seems to be some progress in closing the gender gap in the tech industry. According to Deloitte Global's report, women will make up 33% of large global tech firms in 2022, up slightly more than 2 percentage points from 2019.
The slow progress, Lee says, is due to a lack of supply: "This is something that takes decades to fix, there aren't enough women available to fill all the tech roles which are available," says Lee.
Chief Information Officer at Investec Bank SA, Shabhana Thaver adds that there are also wider societal challenges at play.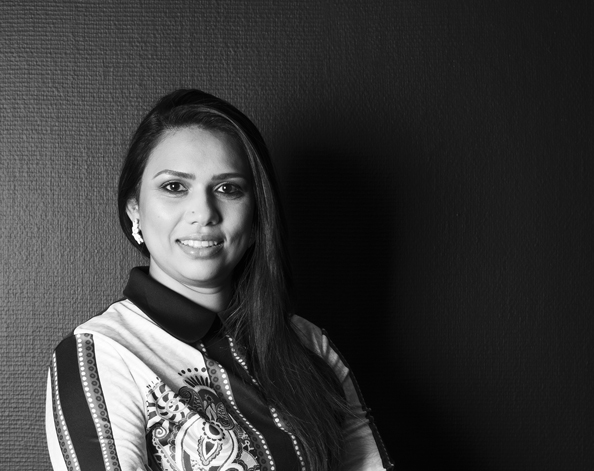 Shabhana Thaver, Chief Information Officer at Investec Bank SA
There are systematic elements impeding on the attraction of women to tech and limiting the number of women taking up STEM [science, technology, engineering, and math] subjects. These include home culture, social influence or norms, gender bias and stereotypes. Some perceptions are pre-built into women which causes this leak in the pipeline.
While the tech sector has realised that a diverse workforce is good for business and has been very deliberate in recruiting women, creating a conducive work environment for female employees is vital.
"Organisations must also focus their energy on promoting and fostering an inclusive workplace culture. It can easily feel intimidating in an underrepresented environment, so it's about ensuring safety in the system where it feels easy for women to be themselves and that they belong," says Thaver.

She believes more must be done to develop future talent and attract young women to the sector to create a sustainable pipeline.

"We have much wider reach and scale through mediums such as online collaboration tools and need to be aggressive in rolling out education models, to build tech competencies, to women at their homes. These mediums will lessen the inferiority, social influence and gender bias feelings of women," says Thaver.

Health tech, better and bigger 
Smartwatches and wearable medical devices shot up in popularity during the pandemic and Deloitte Global predicts that demand for health tech in 2022 will reach 320 million devices worldwide, rising to 440 million units by 2024. With medical-grade wearables – typically called "smart patches" – going mainstream, smartwatches are becoming "personalised health clinics" that help people manage chronic conditions and detect symptoms of serious disease, says Deloitte.
The evolution in digital healthcare is also expanding to mental health apps with Deloitte Global estimating growth to reach around US$500 million in 2022. And it seems medical professionals are warming up to the idea of working with the smart health devices. Equity Analyst in healthcare at Investec UK, Dr Jimmy Muchechetere, says smart technologies have been around for some time but the Covid-19 pandemic has accelerated the adoption curves for both patients and healthcare professionals.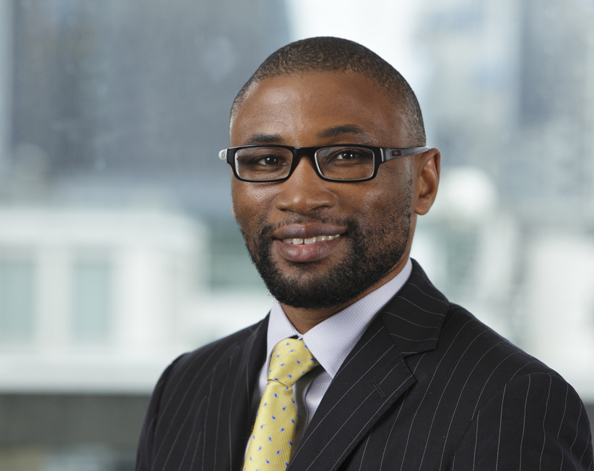 Dr Jimmy Muchechetere, Equity Analyst in healthcare, Investec UK
The ability to monitor patients remotely and have objective data on which to manage patients is very appealing. Smart devices will provide data over a timeline rather than just at a point in time. This not only makes sense but it has a sound scientific basis.
However, how safe is the data being collected? "It's having the right balance of keeping the data secure but also making it useful, which is very difficult to achieve. There are ways of sharing data, which enable it to become anonymised, as opposed to being personally identifiable. But certainly, worries about data leakage will never go away, and they will often be a constraint on progress," says Lee

Muchechetere says learnings from wearable tech are feeding into diagnostics. "Diagnostics are set to benefit from wearables. By using optical sensing technology and building that into catheters, there can be improvements in the early detection of disease. Epidemiological data can be significantly improved with more data across multiple modalities which may inform the design of better Access to Medicines programs such as malaria campaigns or malnutrition initiatives.
About the author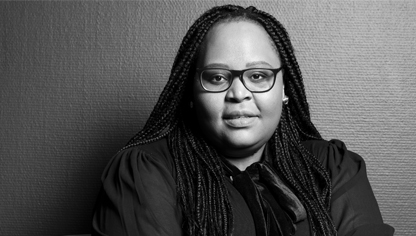 Lenyaro Sello
Digital content specialist
Lenyaro is a key member of Investec's Global Content team, based in Johannesburg, who focuses on relevant and topical issues for internal and external audiences including clients. She is a well-travelled multi-skilled multimedia journalist who previously held roles within eNews Channel Africa (eNCA) and Eyewitness News (EWN).