Get Focus insights straight to your inbox
As it stands, though, there is currently no reputable report analysing aggregated data relating to the sale of art in South Africa. This means trends in the two biggest art sectors – art sold at
auction, and art sold by private dealers, including at forums like the Investec Cape Town Art Fair – are hard to track.
This is not to say that there haven't been attempts to analyse broad trends and the individual performance of artists. As its name suggests, the Global Africa Art Market Report offers an all-encompassing continental overview. Published since 2014 and produced by Paris-based entrepreneur Jean Philippe Aka, the report is heavily reliant on auction data. Private dealers rarely disclose their turnover. 
The use of auction data forms the bedrock of most analyses and reports on the art market.

South Africa's historically robust collector market has seen South African auction houses outperform their London-based rivals, at least when it comes to the sale of South African art. Despite increasing competition from Bonhams and Sotheby's in London, Strauss & Co remains the leading auction house for the sale of South African art.
R255million
Combined sales value for Strauss & Co in 2018
It achieved combined sales of R255million in 2018. Local rival Aspire Art Auctions, which established seven new world records in 2018, doesn't publish its results but claims its turnover grew by 25% in 2018.
Unlike the global art market reports published by TEFAF and Art Basel/UBS, Aka's report includes a ranking of top artists.
Irma Stern, who between 2005-15 achieved $92,359,264 in sales at auction, dominates the modern category. This astounding sum saw her become the ninth most valuable woman artist sold at auction globally. William Kentridge and Marlene Dumas often top Aka's contemporary category.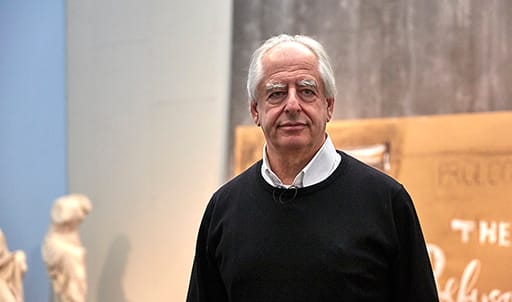 The artist William Kentridge poses during the 'William Kentridge - O Sentimental Machine' exhibition preview at Liebieghaus on March 21, 2018 in Frankfurt am Main, Germany. 
Were Aka to only use sales data his tables would be almost entirely dominated by South Africans. Instead, he arrives at his diversified list of African artists, usually topped by Ghanaian sculptor El Anatsui, by drawing on a variety of metrics ranging from sales and average price of "characteristic artworks" to exhibition history and "level of recognition among independent art critics" to score artists.
There is currently no reputable report analysing aggregated data relating to the sale of art in South Africa. 
His methodology, which aims to challenge a purely mercantile or transactional understanding of art, is by no means new. 
In 1972, following on the success of her book Art & Artists of South Africa (1970), art historian Esmé Berman self-published The South African Art Market 1971/72. On one level the book is an analogue precursor to online price databases like AuctionVault.co.za and Artnet.com. Berman's book however also included complicated tables detailing the average size of works sold by an artist and their geographic appeal.
Supported by helpful articles on trends and how to identify forgeries Berman's modest volume was nonetheless controversial. On the day of its publication, Larry Scully, an abstract painter and disciple of Walter Battiss, called her to complain about the unfavourable sale data. The book would ruin his reputation, he claimed. Berman pre-empted further criticism by withdrawing the book – it is now, ironically, highly collectable.
In 2011, wealth management firm Citadel launched the Citadel Art Price Index as a service to high net-worth individuals who wanted "to improve risk-adjusted returns and to diversify their financial portfolios" to include art. According to Citadel's George Herman, hedge funds, art insurers and charities supporting contemporary artists all referenced the index.
The index's chief source of data was local auction houses – their results are freely available online. The use of auction data forms the bedrock of most analyses and reports on the art market. This is not without problems. Auction prices globally are loaded with fees, commissions and taxes. An index that is solely based on auction data also ignores the fact that aggregated dealer sales, which are confidential, generally tend to exceed those at auction.
Is art investment a good way to diversify an investment portfolio?
The Citadel index stopped in 2016. Its findings nonetheless formed the basis of a 2015 research paper by three economists at Rhodes University. Interested in testing the hypothesis that art investment is a good way to diversify an investment portfolio, they compared the Citadel index with three other indices: the FSTE/JSE All Share Index, the Absa House Price Index and the South African Government Bond Index.
Investing in art, noted Ferdi Botha, Brett Scott and Jen Snowball, "seems to be the most risky of the four asset classes, followed by shares". One possible criticism of their finding is that it dwells on aggregated performances. Savvy collectors will tell you that buying art for investment, if that is your motive, requires nous. It often boils down to picking the right artist and work.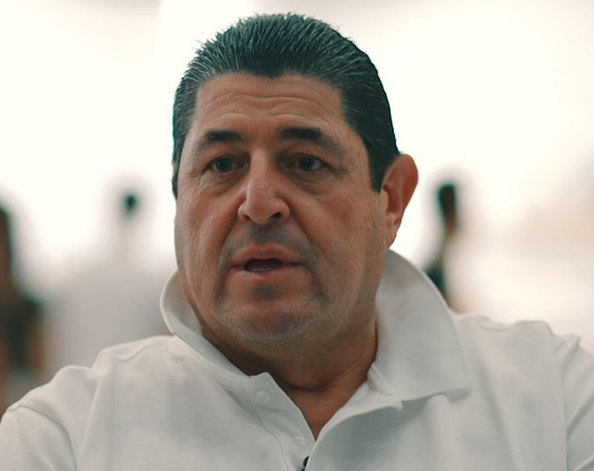 Jonathan Bloch, Investec Wealth & Investment
If you buy the right piece it will perform incredibly well, but if you buy the wrong piece it won't do much.
Viewed more broadly as a category, investment-grade art has "performed exceptionally well" over the last decade, Bloch said.
Despite attention-grabbing headlines about the inflationary value of art, it remains a marginal investment category.
Savvy collectors will tell you that buying art for investment, if that is your motive, requires nous.
"If you are looking at art purely in terms of the diversification of assets, as an investment, one would have a small percentage in art. With our global clients, art may be five to ten per cent of the portfolio," said Bloch.
"From my perspective, though, I have never looked at art purely as an investment. I think you get so much more out of art. It is good for the soul. Through the journey, you meet some wonderful people. For me, the investment side is the least important, and if you happen to get it right it is a huge bonus."
About the author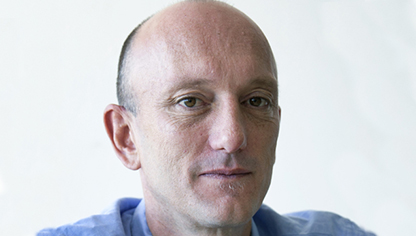 Sean O'Toole
Art journalist
Sean is a Cape Town-based journalist and editor. He's also a contributor to Investec Focus content for the Investec Cape Town Art Fair. He holds separate degrees in English literature, law, and creative writing.