Part 1: Preparing for work life post pandemic
Behavioural psychologist Dan Crosby, labour expert Andrew Levy, futurist Clem Sunter and Investec's head of People and Organisation Marc Kahn, discuss workplace dynamics post the crisis.
Subscribe to Investec Focus Radio SA
Listen to or watch the full individual webcasts
From the onset of the Coronavirus crisis, Investec Focus has been documenting this seminal moment in a series of discussions with experts in a broad range of disciplines, all of which you can watch or listen to in full: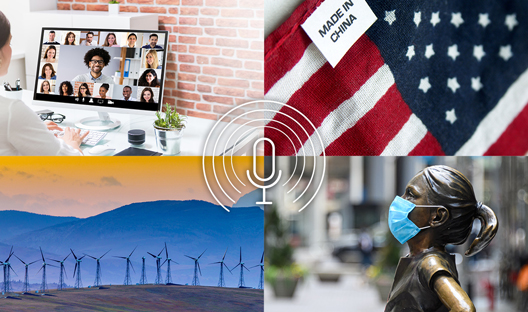 Listen to more episodes in this series
Enjoyed this podcast? There are three other episodes in our "Preparing for a post-pandemic future" series that you can listen to.
Get Focus insights straight to your inbox