Among Adama's interests are Mondiamo and CIRCA, together with the world's leading buyer of pre-owned diamonds, jewellery and watches, and Blue Nile, the world's largest online seller of diamond engagement rings. What excites Schneider most is identifying business opportunities that others have overlooked.

Early in my career, I started up a couple of tech businesses including one focussed on wireless technology. Later at Bain & Company, I focused on private equity, working on due diligence and evaluating acquisitions across telecommunications, automotive and consumer electronics. It was the heyday of private equity, a time of huge deals like TXU and First Data, worth dozens of billions of dollars each.

Gaining an understanding of how businesses create value prepared me well for our later ventures. I was constantly looking for an industry ready for disruption. I was then Introduced to Ori Levy, a diamond Industry insider, who exposed me to the vast and archaic world of gemstone and jewellery, and we partnered to launch Adama Partners, investing, building and operating gemstone and jewellery businesses with the aim of setting the tone for the industry's future.

In recent years, many industries have consolidated, with big players getting bigger and the smaller ones disappearing. For example, in-home improvement in the American market, independent stores have been replaced with the likes of Home Depot and Lowe's. But we noticed this wasn't the case with jewellery. On the retail side, there are still tens of thousands of small independent stores, and small gem dealers, which aren't benefitting from economies of scale and are adding no value to consumers.

We realised that in an era of unprecedented transparency around profit margins and supply chains, the industry won't survive without change. No industry defies gravity and we saw it as a huge opportunity. I was hooked.

Our current second-hand jewelry ventures Mondiamo and CIRCA, which constitute the world's leading buyer of pre-owned jewellery and watches, is predicated on the $1 trillion of unworn jewellery and watches currently in the hands of consumers. Our research showed us that consumers are currently under-served when it comes to selling their diamonds, jewellery, and watches.

Our bricks-and-clicks vision enables our clients to sell with confidence and discretion, either at any of our 12 offices across the US, Hong Kong, and Spain or from the comfort of their own home, with the knowledge we promptly pay highly competitive prices. We are able to pay more because we resell the product all over the world to hundreds of buyers.
 
Even three years ago, real-time, nuanced data about consumer demand wasn't easily available like it is today.

In 2018, consumers spent $8 billion buying pre-owned diamonds, jewellery and watches, and that figure is set to rise six to nine percent in the coming years. This is all happening while The Business of Fashion reported in June that the luxury resale market is growing 21 times faster than the overall fashion market.

I'm a born optimist motivated by new business ideas. My drive comes from my daily interactions with smart, hardworking and passionate people.

We knew we were onto something when we opened a package mailed-in by a seller and found a $250,000 ring. It was thrilling to have it confirmed that consumers are comfortable selling their jewellery to us via the Mondiamo website.

Consumer-data-driven, just-In-time, supply chain management is the next opportunity for us. It's no coincidence that there's so much talk about sustainability in commerce right now. Companies are concerned about their reputations and social responsibility, but there's more to it. We're living at a time when the technology is ripe not just to reduce waste and environmental damage, but to significantly increase efficiencies in the gaps between manufacturing and consumer demand, preventing companies from sitting on mountains of inventory they may or may not sell. This will bolster profits and attract finance.

In the past, companies might have relied on periodic reports to extract demand data to support their decision-making but there was no way to quickly turn those reports into better decisions. Even three years ago, real-time, nuanced data about consumer demand wasn't easily available like it is today.

For us at Adama, being outsiders to the industry has proved to be a huge advantage. It means we are willing to embrace change while bringing best practices from other industries to our business. That combined with a thorough understanding of our product and industry dynamics, enables us to effect change.

Entrepreneurship is a mindset. It's about taking business and personal risks based on a strong belief in one's ability to drive change when the spreadsheet typically advises against taking such risks. The world is filled with inefficiencies. Entrepreneurs must not assume that if they spot an inefficiency, that anyone else is doing anything to fix it.

Large organisations are focussed on the status quo and they're not as good at driving change. That's the paradox of entrepreneurship. Industry giants might think they're better positioned with an infrastructure for innovation and often it's the smaller, more nimble operators who might feel like they are the underdog. But actually, the smaller entrepreneurs who are under the radar are the ones who can get it done better. So who really is the underdog?
For more Business Class insights, click on the image below:
We partner with established businesses seeking growth.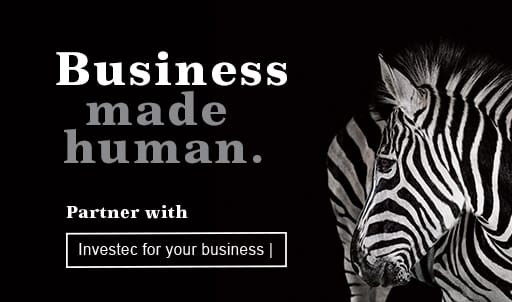 Equipped with an entrepreneurial spirit and commercial thinking, we help your business by developing an in-depth understanding of your needs, and then tailoring the most beneficial financial solution for you.
Receive Focus insights straight to your inbox