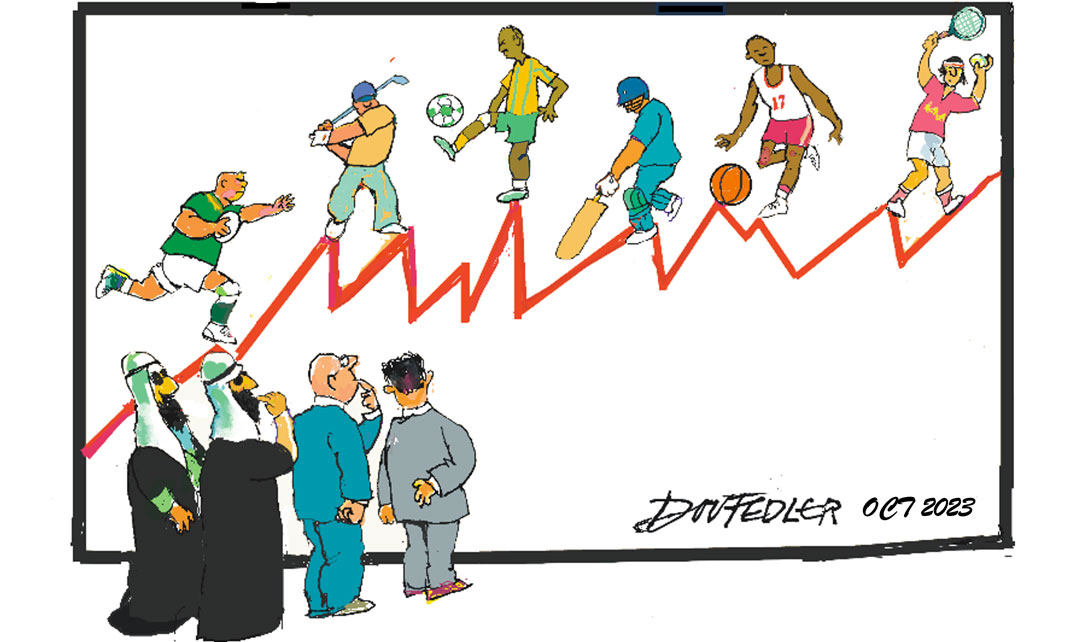 Highlights:
Broadcasting rights, sponsorships and other commercial income streams have attracted investors in rugby
Future growth could come from areas such as streaming services, esports and the rise of women's rugby
Private equity investors have typically invested in the commercial arms of competitions, leagues or tournaments
Rugby, like other sports, needs to ensure an alignment between its own long-term goals and those of investors
Rugby could be the next target for Saudi Arabian investment in sport.
The Rugby World Cup is now in full swing, and amid the excitement of the knockout rounds, it's interesting to note how much the tournament has changed since its inaugural event in 1987.
Back in 1987 rugby union was a strictly amateur sport, and as almost anyone who watches videos from back then will agree, the game is very different from the game we are familiar with now. As full-time professionals, modern players are bigger, stronger and better conditioned than ever before, while pre-match preparation involves meticulous analysis of data to develop a team's strategy. The referees also have a team of officials with television monitors scrutinising the action for infractions or foul play by the players.
As with sports like tennis, football, motorsport, golf and cricket, they see opportunity in the cash flows that rugby can generate through broadcasting rights and sponsorships, and other commercial aspects.
But some of the most dramatic changes have been beyond the playing field and the training ground. Teams and leagues are professionally run, with commercial teams striving to monetise their brands through sponsorships, broadcast rights and merchandising.
Investors are also looking to take advantage. As with sports like tennis, football, motorsport, golf and cricket, they see opportunity in the cash flows that rugby can generate through broadcasting rights and sponsorships, and other commercial aspects.

Private equity investors, in particular, have been making their moves in recent years, often taking stakes in the commercial arms of sports leagues and competitions. Apart from the traditional commercial opportunities that these sports offer, private equity investors are also looking to capitalise on future growth areas, such as streaming services, gaming/esports and the increased popularity of the women's versions of sports such as football, cricket and rugby.
Perhaps the best-known private equity investor in rugby is CVC Partners, which also has investments in Formula 1, Moto GP, the French Football League, La Liga (Spain's top football league), volleyball and IPL cricket.
CVC Partners holds a 27% stake in England's rugby premiership, a 28% stake in the United Rugby Championship (URC) in which South African franchises participate, and a 14.3% stake in the Six Nations rugby.
(Some perspective is needed of course. CVC Partners' rugby investments amount to about 1% of its portfolio.)
Another private equity firm to take a stake in a leading rugby brand is Silver Lake, which last year secured a US$180m minority stake in the commercial arm of New Zealand Rugby.
For rugby itself, the involvement of private equity has many advantages. One is access to large upfront capital injections, which have been particularly welcome following the strained years of lockdowns when teams had to play in empty stadia.
These injections of capital have also been made available to invest in promising future income streams, such as the aforementioned growing women's game and into esports, or for projects requiring large investment upfront, such as new stadia.
Having a large investor with experience in sport has brought other benefits too, including business and commercial acumen, financial discipline and access to commercial partners. These can help rugby entities and other stakeholders to extract value from ventures that they might not have had the expertise to do so themselves.
This sounds wonderful for all concerned, but there are some caveats for rugby (and other sports), notably:
Given the  typical investment term of a private equity investor, there is a worry that projects with a longer-term payoff may be sidelined in favour of projects that can generate profits in the short to medium term but which may not offer value over the longer term.
Similarly, grassroots or community projects, whose commercial value is difficult to quantify but which are important to administrators, supporters and other stakeholders, may be neglected.
The reality is that private equity investors will look to exit for a profit. There's no guarantee that the new investors will be able to bring the same level of expertise or investment to the sport.
Furthermore, an investment in the commercial arms of sports bodies or leagues cannot hide some of the underlying challenges faced by the sport. Indeed, this is precisely why private equity investors often choose to invest at the organising body level, rather than in teams or franchises, whose own earnings are dependent on their performance on the pitch, and hence more volatile.
A good example of this is in English rugby, where three premiership teams have been suspended from the league over the last year due to financial problems – Wasps, Worcester and London Irish.
Given this background, rugby's administrators need to give careful consideration to any investment approach by private equity investors, to ensure an alignment of long-term goals.
One of the big sports stories of the last two years has been the aggressive entry of Saudi Arabian investors into leading sports. LIV Golf was launched last year, backed by the Saudi Public Investment Fund (the country's sovereign wealth fund), and earlier this year agreed to merge with the US's PGA Tour (Europe's DP Tour is part of the deal).
In motorsport, Jeddah hosts a Formula 1 Grand Prix, while Saudi Aramco (the state-owned energy group) is a major sponsor of Formula 1.
In football, a Saudi consortium bought Newcastle United for US$391m in 2021, while the Saudi Pro League was launched recently, with big names like Ronaldo, Karim Benzema, Neymar and Sadio Mane among those who have joined Saudi clubs, which have splashed out about US$950m on players.
Tennis is the likely next move for Saudi Arabia and its investment funds, with talks having already begun to buy into the United Cup, the mixed national team competition currently organised by Australia.
Will rugby ever move onto the Saudi investment radar? The men's Rugby World Cup is now regarded as the third largest four-year sporting event in the world, behind the men's FIFA World Cup and the Olympic Games. Could Saudi investors see potential in the sport, in one of its existing tournaments or a new tournament?
Saudi investment in sport has been driven by the kingdom's goal of building tourism and growing its image on the global stage. But its approach is problematic for many. The kingdom's forays into other sports have drawn accusations of "sportswashing", a way of diverting attention from allegations of human rights violations. Saudi Crown Prince Mohammad bin Salman appears unperturbed by these accusations, having recently told Fox News: "I don't care [about sportswashing]. I have achieved 1% GDP growth through sports, and I am setting my sights on another 1.5%. Call it what you want – we are going to achieve that 1.5%."
If such investment materialises, then it will mean rugby may end up facing the same sort of moral dilemma other sports have faced. It could turn out to be a major challenge for a sport that has always prided itself on fair play, camaraderie and mutual respect.
Receive Focus insights straight to your inbox
About the author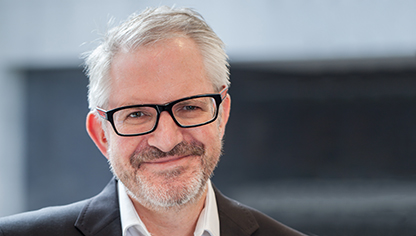 Patrick Lawlor
Editor
Patrick writes and edits content for Investec Wealth & Investment, and Corporate and Institutional Banking, including editing the Daily View, Monthly View, and One Magazine - an online publication for Investec's Wealth clients. Patrick was a financial journalist for many years for publications such as Financial Mail, Finweek, and Business Report. He holds a BA and a PDM (Bus.Admin.) both from Wits University.
Disclaimer
Although information has been obtained from sources believed to be reliable,  Investec Wealth & Investment International (Pty) Ltd or its affiliates and/or subsidiaries (collectively "W&I") does not warrant its completeness or accuracy. Opinions and estimates represent W&I's view at the time of going to print and are subject to change without notice. Investments in general and, derivatives, in particular, involve numerous risks, including, among others, market risk, counterparty default risk and liquidity risk. The information contained herein is for information purposes only and readers should not rely on such information as advice in relation to a specific issue without taking financial, banking, investment or other professional advice.  W&I and/or its employees may hold a position in any securities or financial instruments mentioned herein. The information contained in this document does not constitute an offer or solicitation of investment, financial or banking services by W&I . W&I accepts no liability for any loss or damage of whatsoever nature including, but not limited to, loss of profits, goodwill or any type of financial or other pecuniary or direct or special indirect or consequential loss howsoever arising whether in negligence or for breach of contract or other duty as a result of use of the or reliance on the information contained in this document, whether authorised or not.  W&I does not make representation that the information provided is appropriate for use in all jurisdictions or by all investors or other potential clients who are therefore responsible for compliance with their applicable local laws and regulations. This document may not be reproduced in whole or in part or copies circulated without the prior written consent of W&I.

Investec Wealth & Investment International (Pty) Ltd, registration number 1972/008905/07. A member of the JSE Equity, Equity Derivatives, Currency Derivatives, Bond Derivatives and Interest Rate Derivatives Markets. An authorised financial services provider, license number 15886. A registered credit provider, registration number NCRCP262.
More Investing insights from Investec Focus