The outlook for the property market is more upbeat, but consumers, investors and developers are carefully considering the type and price of the property they are buying. 

If you invest in quality assets, you will have a robust income that escalates over time.
Darryl Mayers (Investec Property) and Dr Andrew Golding (Chief executive of the Pam Golding Property group) share their top trends for residential and commercial property in 2018.
"We expect South Africa's residential property market to maintain its resilience, reflecting the ongoing healthy appetite for property investment – particularly in major metros and key hubs. Our Atlantic Seaboard office experienced its busiest December trading period on record, partly due to renewed confidence in the market now that there is some political stability," comments Dr Golding.
Mayers adds, "Looking ahead, strategic investment in commercial property (retail, office and industrial) is full of potential. If you invest in quality assets, you will have a robust income that escalates over time. In my opinion, it carries less risk than shares and could reasonably generate 18% to 20% per annum total return."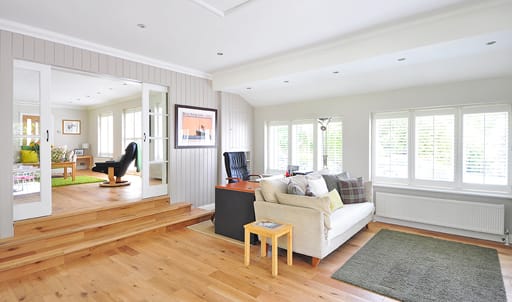 Affordability remains key
The rising cost of living has made it difficult for many to get their foot on the first rung of the property ladder. Many have to consider buying more affordable homes (under R1.5 million, or to rent property initially), so these homes are in greater demand, showing the best price growth and selling faster.
Dr Golding remarks, "There is a demand from aspirant buyers wanting to acquire a foothold in the property market. Both first-time buyers and existing homeowners are seeking homes to buy or rent to suit their career and lifestyles. Developers are continuing to bring new products to the marketplace across a range of price bands in response to the demand."
However, the demand for well-located sectional title apartments with low maintenance and running costs is not limited to first-time buyers. People downscaling due to changing lifestyle requirements make up a significant proportion of investors. There is a growing downscaling trend towards smaller, but not necessarily less expensive properties.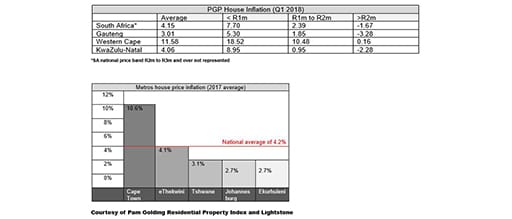 Demand for sectional titles
As more people move to cities, densification has increased. As such, there is a high demand for sectional title developments due to their lower maintenance costs and security benefits.
"There is an increasing demand for sectional title properties in convenient locations close to the workplace and all amenities. This demand is coming largely from first-time buyers and those downscaling or seeking a more manageable, lock-up-and-go property, with reduced operating costs, to cater for a more flexible lifestyle," Dr Golding notes.
With the levels of crime in South Africa, security is a deciding factor for buyers and renters. Areas with lower crime rates will be in higher demand and estates and complexes will continue to be popular due to the perception that these offer a more secure environment.
Malls to be more experiential
"You can't survive in retail these days with the traditional model - 70% anchor tenants with 30% independent stores - and hoping for customer support. There's a shortage of well-capitalized independent store operators, an increase in online shopping and competing malls as well as changing consumer patterns, the competition is significant. So, it's increasingly important to create an experience for your customers," Mayers comments.

An example is Investec's recent development of Cornubia Mall in KwaZulu-Natal. It is a 65,000m² regional shopping centre that offers a mix of food, fashion, lifestyle and sports, integrated into an outdoor family-orientated shopping experience. It boasts a radio station, soccer fields and a 70km mountain bike trail.
"If property developers are not providing an experience, they're exposed," Mayers adds.
Inner city revival

Government is allocating more funds towards the renewal of the inner cities. As such, there is a growing demand for mixed-use precincts with residential, retail and office spaces, for example, Maboneng and Braamfontein in Jo'burg. It is attracting younger people to the city centre that want the urban lifestyle and affordable apartment options.
"Cape Town's city centre is becoming increasingly popular with young professionals wanting a work-play-live experience. Many of them work in the CBD or are able to work remotely from hot desks or from home. Developments, such as 16 on Bree, include workspaces for its residents. Other emerging economic hubs where many corporates have offices, such as Century City, are also proving popular with young professionals," notes Dr Golding.
Mayers adds, "Introducing residential properties to retail spaces is definitely growing in popularity. It has been very successful in the Jo'burg CBD. However, if you're investing in the buy-to-let residential market, there are risks. Tenants have a low cost of mobility and will move easily if their rent increases."
Green features and connected property in demand
Due to the high cost of utilities and electricity as well as water supply issues, green features have become popular. The demand for sustainable homes with green features like solar power, boreholes and grey water systems will continue to increase, especially in the younger market.
Results of a Pam Golding Property group survey supports this, with 70.3% of its agents estimating that homes with green features record a price premium of up to 5%, while 54.4% of agents stated that buyers are showing increased interest in green features.
Mayers comments, "Environmental consciousness is a 'must have', not a 'nice to have'. However, green features are a significant capital investment. It takes a few years before it really starts paying off."
With technology becoming such an integral part of our lives, connected property with smart features and good internet connectivity will continue to grow in popularity. Young South Africans consider fibre optic networks and properties offering high-speed internet access an important factor.
Semigration to the coast
Gauteng remains the centre of business and commerce for southern Africa and continues to attract more than 300 000 people annually from around the world.
But, for the past four years, the property price inflation that Cape Town has experienced has to a large extent been driven by Johannesburg semigration, rather than by international investors.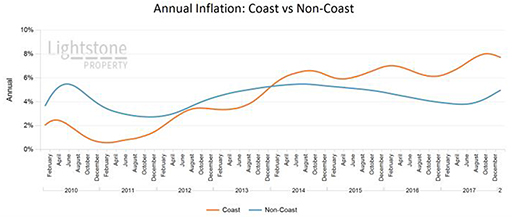 Source: Lightstone Property
Families are relocating to the entire Cape coastline, particularly the Atlantic Seaboard, the Wine Route and Garden Route," Dr Golding states. However, high prices and the ongoing drought have dampened this market. "We anticipate a similar influx of families to the North Durban coastline in the coming years."
Durban has won best lifestyle city in South Africa (Mercer's Quality of Living survey) for the past three consecutive years.
Mayers concurs. "KwaZulu-Natal has piqued the interest of investors as a more appealing and affordable alternative. You can't beat the quality of life there."
Serviced office space popular
"Office space is in over-supply at the moment, for example, there is 500,000 m² of space available in the Sandton CBD alone. When large corporates relocate they leave massive open offices behind. Not enough new businesses have been developing in SA to fill that space which is of concern to landlords and commercial developers," Mayers remarks.
There is a definite trend towards serviced offices for smaller corporates under 50 employees, where everything, from Wi-Fi to video conferencing, reception staff, cleaning and maintenance, is included in the office rental.
Multi-generational living on the rise
Whether it's parents living with their children or children moving back home, multi-generational living is increasing. With more economic pressure, it makes economic sense for many families to pool resources and increase cost efficiencies. A shortage of affordable retirement accommodation is contributing to this trend.
"A growing number of families are either seeking suitable houses for sale or opting to build garden cottages for their parents. This trend spans three generations, with working parents with school-going children living on the same property as their parents," Dr Golding notes.
For most, the advantages – shared costs of home ownership, improved security and built-in support – outweigh any downsides, such as reduced privacy. 
Buy or sell in 2018?
Due to lower demand and quite flat growth, the market has shifted from a sellers' market to a buyers' market for most areas in 2018.
Mayers concludes, "With any property decision, do your research and get all the facts. The cost of ownership is high, so is the cost of exit. Make sure you understand the risks, whether you are living in it or renting it out. And, remember, for real capital growth, this is a long-term investment."
Have you read? Property investing: the bull has bolted

For more Quick Update insights, click on the image below: