Get Focus insights straight to your inbox
The medium-term budget policy statement delivered last October, much like the one in 2017, reflected government's inability to make difficult decisions in an environment of deteriorating economic conditions.
With Tito Mboweni as the new minister of finance, expectations were that we would finally see those tough decisions being made in the February 2019 budget.
LISTEN: Tito's tightrope walk
Chief economist Annabel Bishop discusses some concerns ahead of the budget speech, including rating agency Moody's and Eskom.
Since then, however, there has been speculation around whether Mboweni will stay, and questions around his relationships within National Treasury, both of which are unsettling.
There are concerns whether this budget, due to be delivered next Wednesday (February 20), will provide much-needed clarity on the difficult choices we need.

There are three key issues we need him to address:
LISTEN: Tito's balancing act: National debt vs Eskom's debt
Treasury economist Tertia Jacobs says low growth of the economy, Eskom's financial woes, and budget deficit are likely to top finance minister Mboweni's list when he delivers his budget speech.
1. Narrowing of the budget deficit
The general expectation is that the consolidated budget deficit will narrow from a projection of 4.2% for the fiscal year starting April 1, 2019, to below 4%.
Unfortunately, December revenue data showed disappointing collection across all three major sources, particularly personal and corporate income tax.
In addition, there is very little room to raise taxes. After a number of years of tax increases, more recent hikes in tax rates have led to far lower than expected increases in tax collection, as the economy is under such strain. 
With higher revenues therefore not the solution, we need to see cuts in expenditure. In 2018, the government resorted to cutting capital expenditure budgets. 
Therefore, any dramatic spending cuts can only be done through job cuts – and that looks very unlikely in an election year.
LISTEN: Rand volatility, Eskom meltdown, market angst on the road to the Budget
David Gracey, head of Currency and Derivatives Trading, says the markets will be closely watching Mboweni as he addresses Eskom's financial troubles.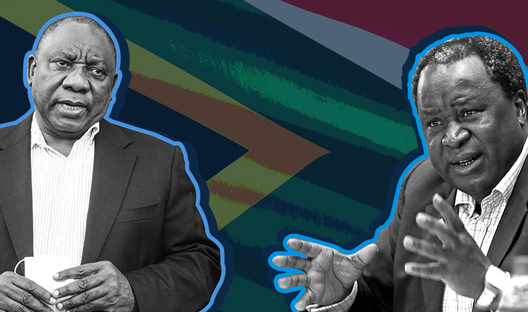 Get all Investec's insights on the latest Budget Speech and SONA
Our economists, tax experts, personal finance and investment experts unpack what the latest fiscal measures mean for income, savings and daily expenses of individuals and businesses.
2. Eskom
President Cyril Ramaphosa made promises in his State of the Nation Address (SONA) around support for Eskom.
We need to see details around the measure of that support in the Budget, and – more importantly – the manner in which it is linked to a general restructure of Eskom. 
If all we see is a bailout, it will be the worst possible outcome. Moody's has already stated that any debt relief for Eskom from the government without immediate cost cuts at the utility would be credit negative. Since Moody's is the only investment-grade rating South Africa has left, retaining their confidence is key. 
As Ramaphosa stated in Sona, Eskom needs to cut operating expenditure. In practice, it means Eskom needs to cut jobs. 
Most of the studies we have seen suggest that about a third of the workforce is not required. Cutting jobs in the current economic climate is difficult, but necessary. 
Treasury will need to ensure that any support for Eskom is explicitly linked to the power utility achieving cost containment. This is vital.
LISTEN: No tax hike upsets are expected
Rene van Zyl, Wealth & Investment Fiduciary & Tax Advisory, says despite an increase in the gross tax revenue deficit, there are no big changes expected on the tax front.
3. National health insurance
Ramaphosa also noted in his Sona that the National Health Insurance (NHI) Bill would be tabled in the coming months. This is in line with stated ANC policy.
While the costs to implement NHI in full would swamp the budget, we expect that the Bill will outline the principles for a gradual implementation over a long period of time. 
As the success of the NHI requires a vast improvement in the public health system, we would also hope that implementation is dependent on measured progress in the system.
The budget will provide a good guide on the pace of implementation as Treasury will need to pencil in cost estimates for the initiative. The cost estimates will probably be limited, in line with the expectation of a gradual-implementation approach.
LISTEN: Budget: Tough decisions in an election year
Chris Holdsworth, Wealth & Investment Strategist, says belt-tightening is expected from Mboweni, with elections around the corner and Moody's flagging Eskom's risks as credit negative.
Between politics and economics
The last decade has seen a persistent decline in South Africa's fiscal metrics.
A range of poor policies and decisions by the Zuma government, widespread corruption and poor growth are the causes of our current problems. 
Around three years ago, the pace of this deterioration accelerated. Government should be making some difficult decisions around staff numbers. 
It needs to prioritise service delivery and cost-cutting. It is possible to do both, given the vast inefficiencies in the public service. 
For example, there is an average 10% absenteeism rate among teachers. Unfortunately, the dysfunctional politics of the ANC coupled with the realities of an election year will make all this difficult. 
We expect only the most difficult decisions to be made. Anything else will be delayed.
This story originally appeared on Moneyweb.

About the author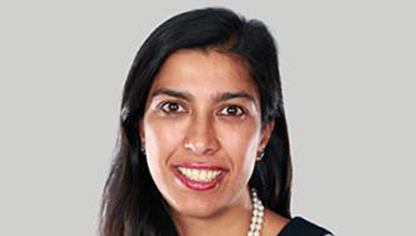 Nazmeera Moola
Deputy Managing Director IAM SA, Head of SA Investments
Subscribe to Investec's podcasts on market and economy moves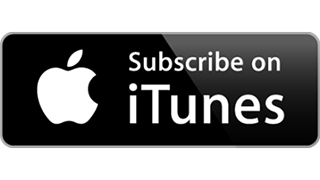 Listen to regular interviews with experts from across the Investec group. Our channel is accessible wherever you currently listen to your podcasts.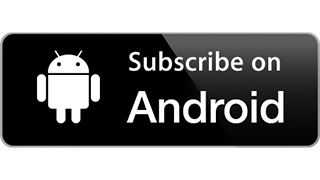 Listen to each podcast individually or subscribe to get new episodes as they become available.