Receive Focus insights straight to your inbox
The election outcome, heralded as "boring" by many commentators due to the lack of incident and surprises, is good for political and policy stability, says Annabel Bishop, Investec Chief Economist.
Talking to Investec FOCUS Radio, Bishop says the ANC win is a positive for financial markets who have been craving stability. 

ANC must deliver to avoid another downgrade
Despite another bout of Ramaphoria on the back of the ANC win, Investec Chief Economist Annabel Bishop says the pressure is now on the President to deliver.
This morning the rand was trading at R14.26 to the dollar, a figure that might have been higher if it wasn't for the reignition of trade wars in the US last week, says Bishop.
"We would have likely seen a significantly stronger rand were it not for the escalation in trade tensions that President Trump has brought about, moving closer to the territory of an actual trade war."

"South Africa's good election outcome is seen to be a counterbalance to this for the rand, providing some strength to the domestic currency at a time when many emerging markets are faltering."
Walking in Thabo Mbeki's footsteps
Business Day reported on May 13 that one of Ramaphosa's first moves will be to reinstate a "policy war room" within the presidency, tasked with "policy analysis and coordination across government".
It is expected that the new policy and research advisory council will focus on strategic projects like the National Health Insurance (NHI) scheme, a new growth plan and a new industrial policy.

This will give the President "a clear line of sight going forward in terms of both the creation of economic policies and their delivery as well," says Bishop.

Such a move, says Bishop, indicates the aim to see a return to the path of prosperity that Thabo Mbeki took in the early 2000s, when he led with a focus on economic growth, job creation and strong delivery absent widespread corruption.

Will ratings agencies respond positively?
With ratings agencies having anticipated the election results, Bishop doesn't believe there will be any immediate changes in their positions on South Africa.
"Delivery will become absolutely crucial" over the next 12 months, with Moody's, S&P and Fitch looking out for "substantial economic growth and an improvement in the perceived credit worthiness of South African government debt".

Bishop believes that the first item on the ratings agencies' watch list will be the successful streamlining of the cabinet that is expected to deliver a reduction of ministers and a combination of several ministries.

Ratings agencies will also look to see if the individuals that are appointed to cabinet are qualified to "effect the delivery of economic growth, job creation and transformation". 

The real work starts now
"Looking forwards, South Africa will likely be given a bit of a grace period, and over next few months, markets are going to be eagerly waiting to see what comes out," says Bishop.
While Q1 GDP figures are expected to be negative, "the election outcome strengthens the ANC's hand in what we hope will now be a period of ultimately very strong delivery on economic growth, job creation and investor confidence that will see business activity rally and lift in South Africa".

About the author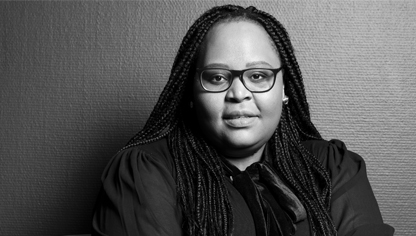 Lenyaro Sello
Digital content specialist
Lenyaro is a key member of Investec's Global Content team, based in Johannesburg, who focuses on relevant and topical issues for internal and external audiences including clients. She is a well-travelled multi-skilled multimedia journalist who previously held roles within eNews Channel Africa (eNCA) and Eyewitness News (EWN).