Receive Focus insights straight to your inbox
In the first episode of the second season of the Unpacking Wealth Creation podcast series, we speak to Boipelo Rabothata, assistant portfolio manager and analyst, and Barry Shamley, equity fund manager (both at Investec Wealth & Investment) about ESG and impact investing – what it is, how it's changed the way money is managed and how you can get started.
What exactly is ESG investing?
Shamley explains: "ESG is a bit of a mystery to many people. It stands for environmental, social and governance and what it really boils down to is that it's a framework for analysis – it helps us understand what matters to a company and what may impact the valuation of a company in the long run."
Environmental: How a company impacts the environment including their direct and indirect carbon emissions, how they use and preserve natural resources, and how they manage plastic use and general waste.  
Social: How a company impacts the society it operates in whether through paying fair wages, uplifting communities or using suppliers that treat their employees fairly. 
Governance: How a company deals with its leadership and executive remuneration and what internal controls they have in place to ensure transparency and accountability from the leadership team.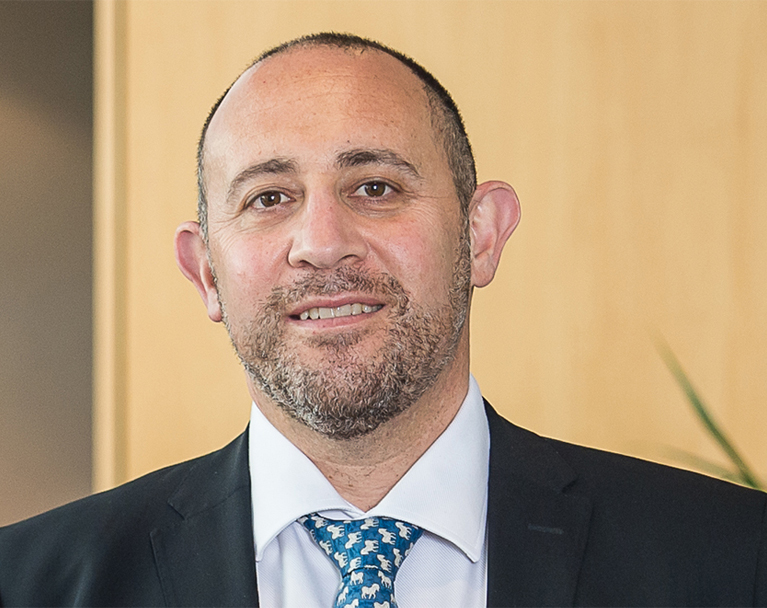 Barry Shamley, equity fund manager, Investec Wealth & Investment
We're looking at longer-term metrics that are not necessarily financial in nature but that are material and can impact the financial outcomes of a particular company.
How has ESG investing changed the way investors allocate capital?
"In the past, investment managers used to simply look at financial metrics that matter in the short-term, to determine whether to invest or not. What's changed now is that we've now become longer-term thinkers - we're looking at longer-term metrics that are not necessarily financial in nature but that are material and can impact the financial outcomes of a particular company," explains Shamley.
Do you sacrifice returns if you look at ESG factors?
"This is a very common worry among investors and I think it reflects how people equate sustainable investing with its predecessor, socially responsible investing. Lots of people believe you have to sacrifice returns in order to make the world a better place," says Rabothata. "But that's not the case with sustainable investing. There have been a few reputable studies done that support the thesis that highly sustainable companies significantly outperform their counterparts over the long term. So there really is evidence that you can invest sustainably and benefit from financial returns."
What standards are there that tell you how sustainable a company is?
"There's an organisation called the Sustainability Accounting Standards Board (SASB) that has identified material ESG issues for all 77 industries," explains Rabothata. "These are relevant issues that are reasonably likely to impact the financial conditions or operating performance of a company, and therefore should be very important to investors."
READ MORE: Why sustainability-conscious investors should care about a company's ESG score
Is there evidence that companies are paying attention to ESG factors?
"A lot of the larger companies have been providing sustainability reports for a long time now. More recently, we're starting to see ESG metrics being incorporated into executive pay," says Shamley. "Obviously incentives drive outcomes, so a lot of executives are now focusing on how they can improve their ESG scores and ensure their investors are comfortable with the way they're running the business. 
"We've seen a lot of AGMs where investors are putting forward resolutions that demand progress and if a company isn't progressing at the right pace, investors are becoming more activist and trying to effect change. They might do this through voting against resolutions, proposing their own resolutions or in some cases voting to remove directors that are not doing the right thing, in their view. 
READ MORE: How ESG goes beyond, but also embraces, profitability
What is impact investing?
Impact investing involves investing with the dual goal of generating a financial return alongside making a positive impact on society or the environment. 
"It's important to know there's a difference between investor impact and company impact," explains Rabothata. "Investor impact is that change that occurs because of an investor's action while company impact is the effect that a company's operations have on people and planet. 
"As an investor, the way to drive change is to become an active shareholder and use your voice to engage with companies and convince them to improve their business practices. It's also an option to take an exclusionary approach and just not invest in certain companies; for example, companies that breach widely accepted norms.  Investors can definitely help solve social and other sustainability problems – they can also challenge their asset managers to use their muscle to effect change at investee companies."
READ MORE: Enabling impact through your investment philosophy
What's the difference between ESG integration and sustainability? 
"ESG integration is becoming something of a default these days. It doesn't preclude you from owning anything, it just means you have to take all risks, including ESG risks, into account in your valuation of a company," explains Shamley. "Sustainability is more forward-looking – it's more about asking how a company is impacting the environment or society through what it produces or how it manages its business."
What is the regulatory environment like?
"Regulations are moving at different paces in different jurisdictions. Europe has traditionally been the leader in the field with its Green Taxonomy and Sustainable Finance Disclosure reporting. The UK is following, and the US is not far behind while South African authorities have been working on their own taxonomy," says Shamley.
As regulatory pressure increases, more and more people will probably adopt this approach. How do you get started? 
"The most important starting point for any investor is to insist on disclosure from the companies you're investing in," says Shamley. "I think the best returns you can make are from finding the companies that aren't getting this right, engaging with them and getting them on the right track. Once companies start disclosing the relevant ESG or impact metrics, they have a base from which to improve.
"The most important thing Investec is doing here is educating investors. Through our Road to 2030 campaign and our Class of 2030 education campaign, we are trying to help our clients and our staff understand sustainability and ESG investing so that they can potentially change their investments and can change the planet in the long-term. I think it all starts with education."
Listen to more episodes in the Unpacking Wealth Creation podcast series
More Investing insights from Investec Focus