Receive Focus insights straight to your inbox
Rina Chunga's designs have featured on international red carpets, including the Cannes Film Festival, she dresses the who's who in South Africa and now she aims to take her African flair to the doorstep of fashion royalty.
"I am also looking at opening a store in Paris, a three months pop up – that is what we are currently working on. There has been a big calling I guess for the brand internationally so we
are just going to take it to the people," said Chunga.
The 2016 Destiny magazine's "Power of 40" for fashion and beauty, describes her bold and unique African print designs as storytellers inspired by rich continental culture.
"I love that the world is now looking to us. I think we have stories to share and tell, those are the stories we share through our clothing."
"I love that the world is now looking to us. I think we have stories to share and tell, those are the stories we share through our clothing."
Her journey began in 2007 shortly after matric when she made clothes from her bedroom. Nine years later in 2016, she opened her first store in the upmarket Johannesburg suburb of Parkhurst. The milestone move has inspired her to think beyond Gauteng.
"I definitely want to open another store preferably in Durban because we do ship a lot of clothing there, but I am still perfecting this one, and I would like this one to be perfect before we move onto the next one."
This year she is one of the 14 participants selected for an Investec CSI Young Entrepreneurs trip to Berlin to learn more about the textile design and manufacturing industry.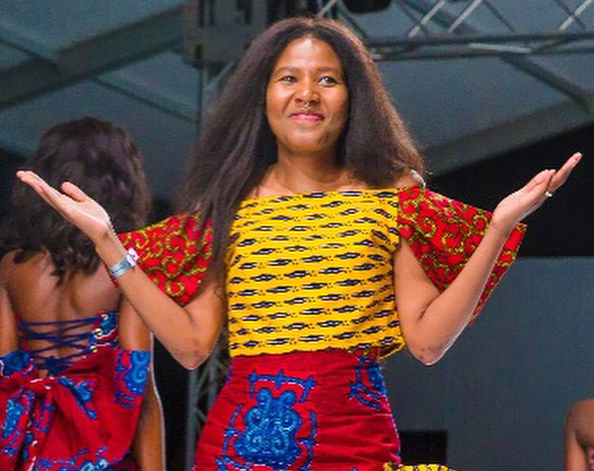 Rina Chunga, Founder of Ri.Ch Factory
I am very interested in making my own textiles because I think that would take my brand to the next level.
Rina's top four tips on becoming a successful fashion entrepreneur
Stay in your lane
"I think a lot of the time when we are entrepreneurs, we tend to look at what is everybody else doing and that's a lot of noise because you lose track of what it is that you are trying to do."
Accountability
"If a client is not happy, you have to put your ego aside and you have to make a call. Even if you think your client is wrong, at the end of the day, they are the ones that grow the business."

Social media 
"That's how I grew my business. I meet a lot of designers and I say let me see your work, can I check it out on Instagram or Facebook and they don't have a page. But our business is a visual one, you want to be able to see your work." At the time of writing this article, Rina had close to 80,000 followers on Instagram. Four months later that figure had jumped to closer to 90,000 followers.
        
Business course
"Take a business course. Because a lot of the time, with how I studied fashion, we didn't do any business training at all. I don't know how far my business would have been if I had had that side of things."
About the author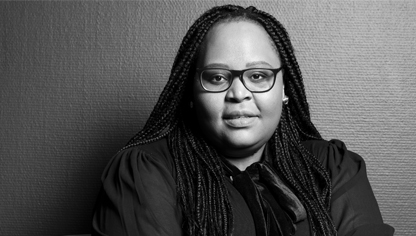 Lenyaro Sello
Digital content specialist
Lenyaro is a key member of Investec's Global Content team, based in Johannesburg, who focuses on relevant and topical issues for internal and external audiences including clients. She is a well-travelled multi-skilled multimedia journalist who previously held roles within eNews Channel Africa (eNCA) and Eyewitness News (EWN).
Watch videos: Investec CSI's young entrepreneurs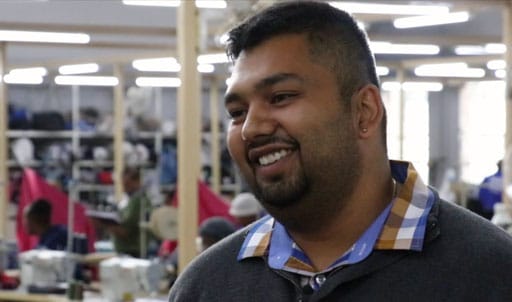 Hatrepreneur weathers flood of cheaper imports
Jitesh Mistry, who runs family-owned business Carmi Hatters, speaks about overcoming the influx of cheaper imports from the East and his hopes for the Investec CSI's Young Entrepreneurs trip to Berlin.
Investec CSI's Young Entrepreneurs Programme
A global programme
Our young entrepreneurs' platform exposes South African entrepreneurs to global business thinking. This year's trips include Israel, Berlin, Singapore and Helsinki.
Sector focus
Every year Investec, in partnership with En-novate, sends a group of young entrepreneurs from various sectors to specifically selected countries in order to gain global exposure. 
Networking opportunity
Each itinerary provides them with opportunities to network and to engage with venture capitalists, funders and captains of industry.
Inspiration
The aim is for them to return home not only stimulated and inspired, but also with a list of potential partners, funders and markets for their product or service.  
More insights from Investec Focus