Receive Focus insights straight to your inbox
What some financial innovators are doing in 2018
From creating convenience in a township economy that thrives on cash, to eliminating cash in corporate offices and distilling big data on the continent, financial entrepreneurs are making moves in 2018.
Three entrepreneurs share their stories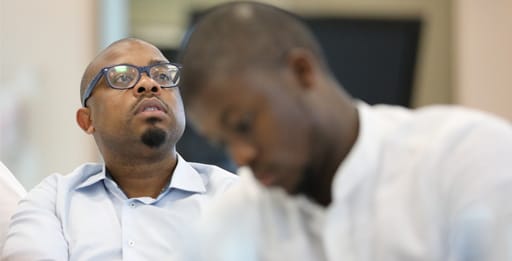 Thabo Moodie founded his business Matla Risk Management Services in 2016 to offer a point of sale system to spaza shops in townships. The  POS offers sales, ordering, accounting system and a merchant machine. Consumers can purchase airtime, electricity and pay bills on the POS. He is piloting his project with some spaza shops in Cosmo City, north of Johannesburg.

Across town in Sandton, Bart Rouan has created cashless corporates. Through his company Bart Rouan Technology, he is offering cashless canteen systems focusing on phone payments. With business spanning three provinces, he has also introduced Masterpass and Snapscan payment solutions to canteens. 
For Mosa Nyamande, co-founder of Khonology, it's about the continent. He has also taken his business to West Africa and East Africa. The company provides strategic financial solutions such as crowdfunding technology and financial regulatory compliance as well as offering consumers insights into their customers' behaviour.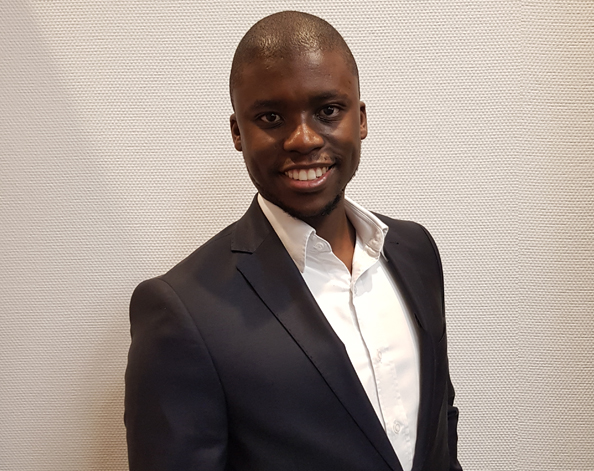 Mosa Nyamande, co-founder of Khonology
You must always go for your dreams and believe that you can turn your dreams into reality and do what it takes to make that happen.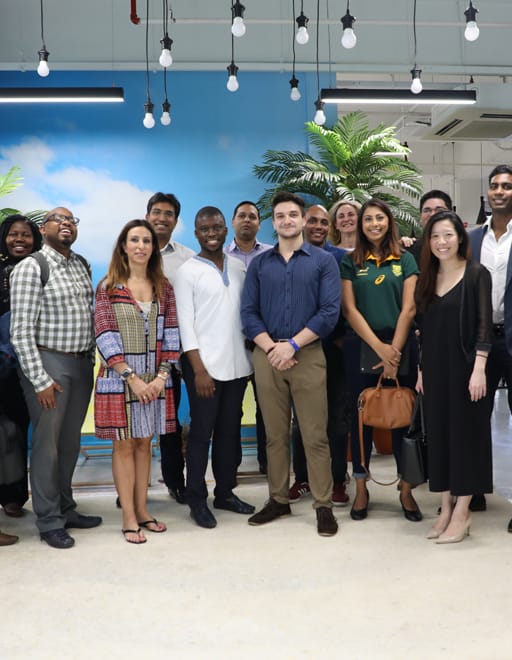 The trio was joined by six of their co-participants selected for the global exposure trip in financial innovation to Singapore:
Christian Simbarashe – Nyakanyanga Kaleidotech Investments T/A Cyber Sentinel 
Dana Pretorius – Outsourced CFO 
Lynton Naicker – Snapslip Digital Receipting And Analytics Application
Rahul Jain – Peach Payments
Shadab Rahil – Payment24
About the author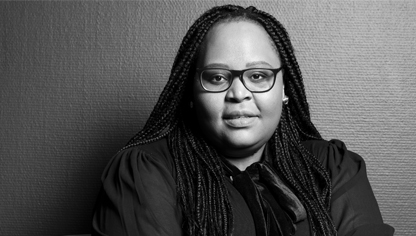 Lenyaro Sello
Digital content specialist
Lenyaro is a key member of Investec's Global Content team, based in Johannesburg, who focuses on relevant and topical issues for internal and external audiences including clients. She is a well-travelled multi-skilled multimedia journalist who previously held roles within eNews Channel Africa (eNCA) and Eyewitness News (EWN).
Investec CSI's Young Entrepreneurs Programme
A global programme
Our young entrepreneurs' platform exposes South African entrepreneurs to global business thinking. This year's trips include Israel, Berlin, Singapore and Helsinki.
Sector focus
Every year Investec, in partnership with En-novate, sends a group of young entrepreneurs from various sectors to specifically selected countries in order to gain global exposure. 
Networking opportunity
Each itinerary provides them with opportunities to network and to engage with venture capitalists, funders and captains of industry.
Inspiration
The aim is for them to return home not only stimulated and inspired, but also with a list of potential partners, funders and markets for their product or service.  
Watch videos: Investec CSI's young entrepreneurs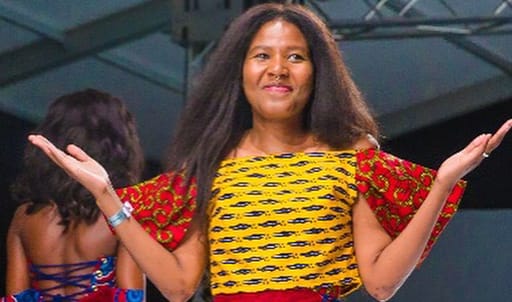 Four tips for building a successful fashion label
Top fashion designer Rina Chunga of Ri.Ch Factory speaks about her journey to success, love for African culture, her Paris pop-up and the upcoming Investec CSI's Young Entrepreneurs trip to Berlin.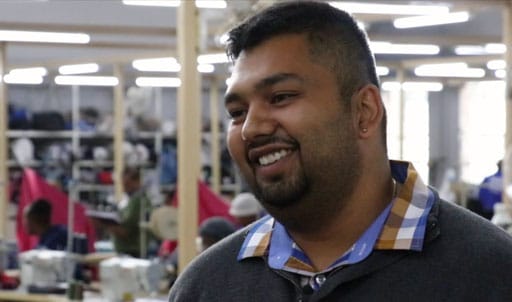 Hatrepreneur weathers flood of cheaper imports
Jitesh Mistry, who runs family-owned business Carmi Hatters, speaks about overcoming the influx of cheaper imports from the East and his hopes for the Investec CSI's Young Entrepreneurs trip to Berlin.