Education
B.Sc Social Science (Florida State University, USA)
Current position
Head of marketing, Investec Life 
After matriculating in South Africa, Candice moved to the US in 1998 on a swimming scholarship to Louisiana State University, later graduating at Florida State University. After working for three years in Florida, she returned to South Africa and began running golf events for The Pro Shop. A chance meeting with an Investec employee at a golf day resulted in an opportunity for a new career at Investec Bank. Fourteen years later, she's head of marketing at Investec Life.
What do you do at Investec?
My main role is to develop and execute the brand and marketing strategy for Investec Life. This entails close alignment with distribution and product development. I also manage client experience and work very closely with Private Banking in addition to sitting on the Investec Life Manco.
What did your swimming career teach you about life?   
I was a talented swimmer as a child and that was my passion and focus. I made the Commonwealth team to go to Kuala Lumpur in 1998, but three weeks before we were due to go, they downsized the team and I was cut. In my mind I had my journey plotted out. '98 Commonwealth Games and then in 2000 the Sydney Olympics.
Being cut from the team affected my confidence, but I'm glad I still went to the US to swim and study, because my life would have been completely different if I hadn't. I also missed qualifying for the 2000 Olympics by a couple hundredths of a second, so in this way swimming taught me tenacity and built resilience. I learned that losing and failure is not the end of the world, and often helps you become a better version of yourself.  You have to learn to fail first before you can succeed.
Why did you return to South Africa?
After spending seven years in the US studying, then working within a small sports PR agency pursuing incredible opportunities, I started to miss South Africa and my family. I came home on a three-month sabbatical and within three weeks, I knew I wanted to stay.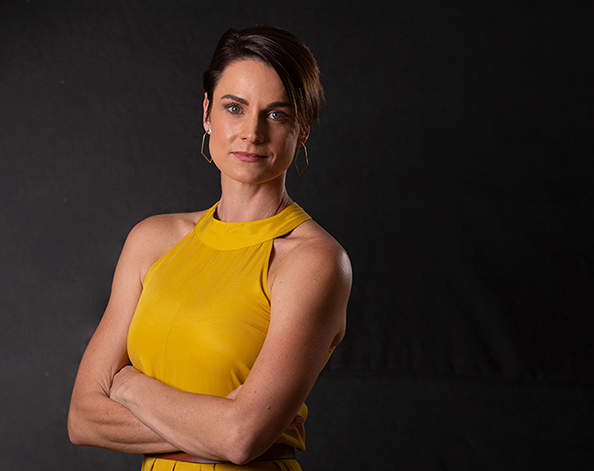 Candice Gilbert, head of marketing, Investec Life
If it doesn't challenge you, it won't change you. You need to continually challenge yourself in order to grow.
Tell us about your journey through Investec?
I started in events, first in Private Banking and then within Corporate and Institutional Banking. I wanted to grow into a more strategic role and was offered the opportunity to move into a brand manager role. This allowed me to work on different portfolios, learn the strategies of the individual business units and build relationships with their respective leaders. In late 2016, Investec started the Life insurance team, which at the time comprised six people. Today the team has grown to 37 people nationally.  

How do you manage juggling your career with your family?

As a woman, you always question your success. 'How did I get this amazing opportunity? How did I get here?' It's called imposter syndrome, and it's real. You feel as if somebody is going to find out that you can't do this, because 'how can you possibly have a young family, start a new business and be successful?' But the reality is, quality versus quantity at home and value vs time at work.  
I have a great support structure at home and two incredible little boys that mean the world to me. They have taught me the true meaning of unconditional love, how precious quality time is, how to laugh at myself and to live from the heart.  
Who are your mentors?
I've had both male and female influences in my career but in my earlier years, I'd say that my dad was hugely instrumental. He was in a corporate for a very long time, and he had an incredible ability to get the best out of people– he made it his business to understand them, their stories and their lives. He always said that if you promise something, you make sure you follow through. He also taught me that hard work, dedication and loyalty will take you far in life.
More recently, I've been mentored by a senior executive within the Life management team, who has similar principles to those I learnt from my father, and has helped me build confidence, trust my judgement and understand my true value.
What's your life philosophy?
If it doesn't challenge you, it won't change you. You need to continually challenge yourself in order to grow.
Growing the Investec Life business has been an incredible journey even though at times, I didn't know if I was coming or going. There is a constant drive to grow the book, and find new strategies – but it's also important to step back sometimes and say: let's take a breath, and appreciate what we as a team have achieved in a short amount of time, and be proud of it.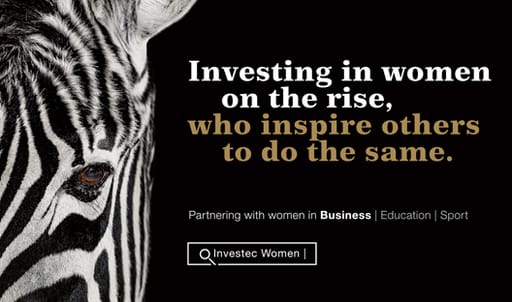 Women on the rise
Read more inspirational stories from Investec women in business.