Handling high-pressure moments: penalty corners
In pivotal hockey games, set plays can be defining moments for the attacking side. But how does the GB team ensure their well-orchestrated penalty corner training is replicated on match day, when the pressure is on? 
GB hockey defenders Hollie Pearne-Webb, Giselle Ansley, Suzy Petty, and Grace Balsdon talk about the mental preparation that goes
behind penalty corners
Success is often a testament to an individual's hard work, positive mindset and dogged determination as they work towards a long-term goal. But there are always key moments when a single decision, made at a second's notice, can determine whether a career stutters or takes a crucial leap forward.
The world of hockey is no different and set plays like penalty corners give teams an excellent opportunity to gain an upper hand over their opponents. Not every penalty corner is a defining moment, but the pressure to make the right choices in big games can be overwhelming.
How do elite athletes handle iconic moments when everything is on the line? GB Hockey defenders Grace Balsdon, Hollie Pearne-Webb, Suzy Petty and Giselle Ansley tell us how mental preparation helps them choose the winning strategy for penalty corners. 
Training for stressful situations
Penalty corners are awarded against defending teams when they commit an infraction, such as a foul, within the penalty circle.
In a typical penalty corner, a player positioned on the back line (the injector) will push the ball to a teammate who stops it (the trapper) so that another squad member (the flicker) can drag the ball into the circle and shoot.
However, this is a standard play and there are many scenarios that can play out in practice depending on the teams' formations, the flicker's decision to shoot or pass and other factors. With so much to consider, what keeps players focused? In a word: preparation.
"We rehearse these situation scenarios often in training, so we're quite used to that pressure when we come across it in games. We know our roles quite clearly, so we know what we're doing, and we can just execute the strategy," Grace explains.
Hollie echoes these sentiments. She says it's no accident that world-class athletes tend to deal well with pressure. Feeling comfortable performing a role and then being able to break down a process such as a penalty corner should become second nature.
"We handle those situations because of the mental preparation we do, both on and off the pitch. So, the moment doesn't feel that big, even if it is."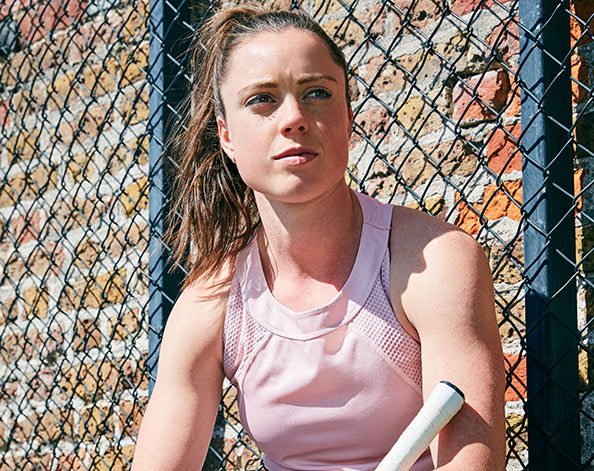 Grace Balsdon on the importance of team chemistry during set plays.
The difficulty in a penalty corner attack is that everyone has to be on the same page. As a group, as a collective, to get that ball in the goal, we have to know what each other are thinking and what we're going to do.
Personal strategies for building confidence
Training is crucial to developing sporting intelligence and the right psychological approach to make-or-break situations. But is it always enough?
Suzy admits that even the best players in the world get apprehensive, which is why many athletes have their own personal strategies for coping with penalty corners and other potentially nerve-racking circumstances.
"My job is to inject the ball during penalty corners, and I used to get scared. I could actually feel my hands shaking because I knew that if I didn't get the ball from A to B, then the whole corner wouldn't happen," she says.
"I just have to think - 'I've got the ball from A to B thousands of times in training and in games, so that's all I need to do this time'. There's no difference at all."
As a flicker, Giselle has tried a slightly different approach in the past. She visualises the goal as if there are no players in the way, picking a spot on the back board and ensuring that is exactly where she shoots.
"It could be the last minute of the game and you need to score that goal to win or even draw," she adds. "That's an easy way of blocking out everything else that's going on."
These techniques have proven invaluable for the GB squad in the past, but is there a limit to how far training and mental visualisations can take an athlete?
Hockey is an ever-evolving sport, and teams must adapt accordingly, or risk being left behind. Penalty corners are an area where defences have taken significant strides forward in preventing attackers from scoring.
"The amount of penalty corners converted and scored has definitely dropped," Giselle says. "Defences are getting incredibly good at making the right calls to run out and block certain areas that you're trying to score in."
The players all agree this is where instinct starts to play a more prominent role. Training is still key, and the squad may have half a dozen options they've drilled, but they must still react in unison to an opponent's strategy.
"The difficulty in a penalty corner attack is that everyone has to be on the same page. As a group, as a collective, to get that ball in the goal, we have to know what each other are thinking and what we're going to do," Grace says.
Penalty corners don't always go according to plan. The injector may send the ball into the wrong area, or the trapper can fail to contain the ball properly. The attacking side may do everything right, but the defence could be just as well prepared or opt for an unconventional play.
Hollie says instinct is more of a factor when corners break down. Yet, even in these moments, it's the squad's training and preparation that underpins how they intuitively respond.
"The amount of training we do and the amount we practice means every situation becomes normal anyway," she explains.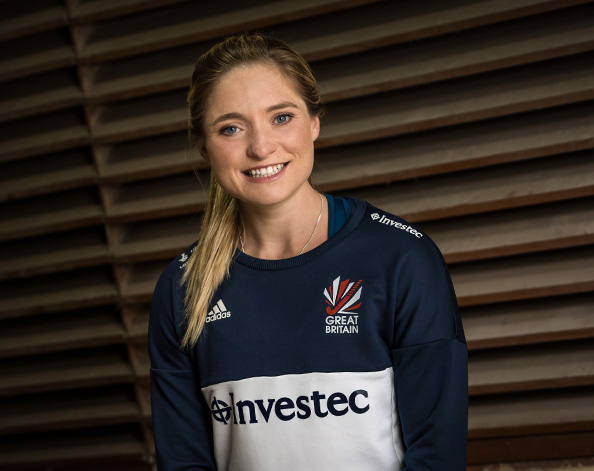 Suzy Petty on her techniques for tackling penalty corner jitters.
I just have to think - 'I've got the ball from A to B thousands of times in training and in games, so that's all I need to do this time'. There's no difference at all.
Clearly, the players are mentally prepared for handling the pressure and uncertainty of penalty corners going wrong. But how do they feel when all the hard work pays off and they score?
"Thank god for that!" Giselle jokes. "For me, I do get a lot of relief, but I think it's a collective feeling of excitement and joy. It's an international goal, you've got to celebrate!"
For Hollie, the reward of scoring from a penalty corner is made all the sweeter because of the phenomenal amount of training the team puts into set plays.
"With anything in life, if you've done no preparation and you achieve something, then you may well be happy. But if you've put everything into something and it comes off, you know how much hard work you've put in and it feels a lot better."
Suzie emphasises that success on the hockey pitch is only ever a reflection of how well each individual fits together within the wider team. This philosophy can be applied to more than just penalty corners. 
"A huge thing that we strive to have in this squad is complete trust. You've got to really believe that everybody is doing exactly what they need to be doing for the team."
"That's something I think we'll all take forward into life. You've got to trust the people around you to do their jobs and help you do yours." 
Investec is the principal partner of the England and Great Britain women's hockey teams, and the title sponsor of the Investec Women's Hockey League and women's knockout competitions.
Winners act fast, but think faster