High inflation and rising interest rates have led the Office for Budget Responsibility to predict a fall in the average UK house price. Against this economic backdrop, you may benefit from a bespoke mortgage that reflects your unique financial situation and cash flow requirements.
At Investec we have a team of specialist private bankers who work with clients in the investment banking sector and are therefore well-versed in the nuances of their income profile. Our understanding of your needs could enable you to leverage more of your income and help you seize opportunities in the property market quickly and efficiently.
Here, Investec Private Bankers Louise North and Zoe Ross explain more.
Can I leverage a bonus or other discretionary income when applying for a mortgage?
Louise: We understand there are a number of complexities when it comes to the breakdown of an investment banker's income. Mainstream mortgage lenders will typically only consider a modest percentage of a bonus or profit distribution when assessing affordability and some will cap the bonus figure to a maximum multiple of salary. At Investec we take a more holistic approach.
Many of our clients who work in investment banking will only receive 30-40% of their total remuneration through cash salary, alongside bonuses, deferred income and profit distributions. Sometimes, a proportion of this income is paid in foreign currency.
We consider average bonuses over the last few years and a proportion of both vested and unvested stock when we look at affordability. This means we can often achieve higher loan-to-value ratios and income multiples than you will typically see with high street lenders.
Zoe: Our understanding of an investment banker's income means we can also move quickly to provide you with financial support, when opportunities present themselves.
What are the benefits of a bespoke mortgage when it comes to managing repayments?
Zoe: Our repayment plans can be tailored around your income and future liquidity events, which can support your cash flow. We endeavour to be flexible and often allow you to make overpayments, to reduce the overall mortgage balance.
We're also able to offer an interest-only or revolving credit facility where appropriate. This means your access to capital can flex according to your career and financial goals.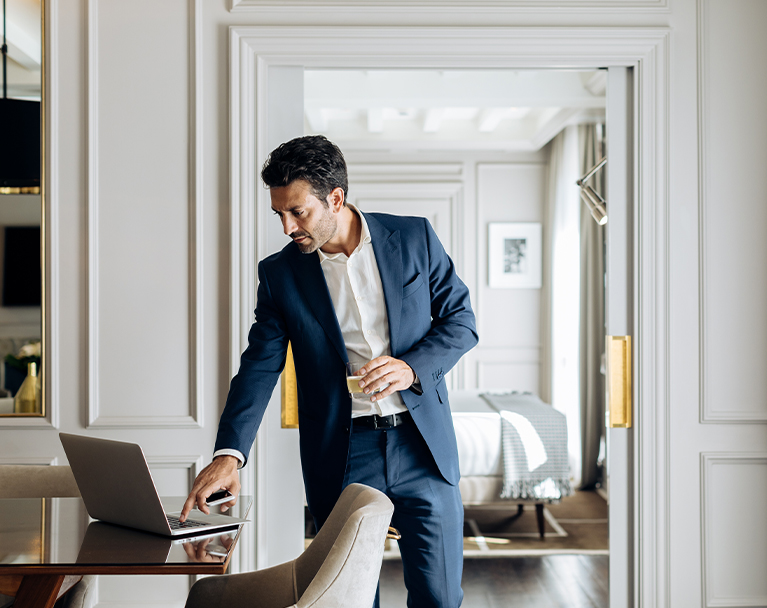 Using a bespoke mortgage
Our tailored approach to lending applies to both residential and investment properties and we can lend to individuals as well as trusts and Special Purpose Vehicles (SPVs).

How can I leverage the value of my investments, without selling down assets?
Louise: It may also be possible for you to borrow against the value of an investment portfolio held with Investec Wealth & Investment. This quick and efficient form of lending allows you to raise liquidity without selling assets, which may incur a tax liability.
Is a bespoke mortgage available for investment properties such as buy-to-let?
Zoe: Our tailored approach to lending applies to both residential and investment properties and we can lend to individuals as well as trusts and Special Purpose Vehicles (SPVs).
What other support can private banking offer?
Louise: The aim of private banking is to build a long-term, supportive relationship as your ambitions grow. As well as mortgages and other lending facilities, we provide transactional and offshore banking and can connect you with foreign exchange and wealth management specialists. This joined-up, personalised experience is intended to save time and give peace of mind.
Let us help you with your unique mortgage needs. Get in touch to speak to our private banking team today.
Important Information: 
Your property may be repossessed if you do not keep up repayments on your mortgage. Investec residential mortgages are only available for residential properties in England or Wales and are primarily available to UK residents and subject to eligibility.
More insight from Investec