What role will technology play in the post Covid-19 property market?
As the Covid-19 crisis has unfolded over recent weeks and months, I have been closely following the implications of the pandemic on the property market - with a particular interest in how this pertains to the function and role of technology within the sector. 
Reassessing the role of the expert
From search and viewing, to transaction, to completion, services at every stage of the purchase journey are moving into the digital world. This encompasses agents, lawyers, brokers and advisors, all of whom have a vital role to play in guiding buyers through what can be, even at the best of times, a complex and time-consuming process.
We have long been used to setting up insurances, utilities and council taxes online, but the world of property is perhaps not so straightforward.
This is because many of the phases involved tend to have been done manually in the past. Property legal risk assessment is a good example of this. The nature of the UK's historical property records has meant that for most lawyers, this process can be somewhat arduous, involving multiple searches with registries, local authorities, and time spent poring over old plans and aerial photos to determine the true historical provenance of the property to its current form.
Clearly, innovating this process is a challenge - and yet there are businesses who are making huge steps forward in this respect. One of the most innovative firms we have seen in this space is Orbital Witness*, which started out with an idea that you could use historical satellite imagery to determine how a property had changed over time. The business has since evolved to connect itself into a number of different services, and is able to automate significant portions of the legal search work that needs to be performed.
Does this negate the role of the lawyer? Absolutely not. Instead, what we will see is a re-prioritisation of how they, and other experts, spend their valuable time. Monotonous and time-consuming tasks can be taken on by technology - as we see with Orbital Witness - thus freeing up this time for people to deliver expert advice and interpreting the search information, for example, where it can be more helpful.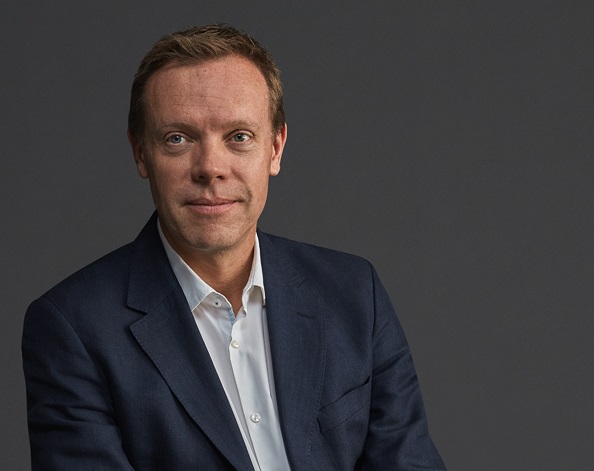 Ryan Tholet, Head of Investec Private Bank
Technology investors will continue to push the industry forward, but there will always be space for the right type of human interaction in the process.
Don't forget about emotion
It's also important that we do not fail to take into account the crucial factor of emotional decision making. When it comes to assessing the needs of current and future buyers, we risk forgetting the emotional side of buying a property when we look at the matter from a purely pragmatic or logistical perspective.
This is applicable at every stage of finding and buying a home, but perhaps most pertinently at the search and viewings phase. I have looked in a previous article at the growing world of virtual viewings, which many agents and sellers are adopting in order to allow potential buyers to conduct viewings via video conference, or by harnessing 3D viewing technology. Firms such as Matterport offer a 3D platform which allows agents to give virtual walk-throughs with clients, talking them through aspects of the home and even allowing clients to do things like create measurements for furniture spacing.
The ability to view a property from afar has clear application under social distancing restrictions, of course - and certainly has potential to become a longer-term trend for buyers who may not want or be able to physically travel to view multiple properties.
However despite the clear efficiencies of this model, it's unlikely that virtual viewings will replace physical, face-to-face viewings altogether.
This is a sentiment echoed by Jo Eccles, MD of SP Property Group, during a recent Investec webinar. "Virtual viewings have a key role to play in the increasingly digitised property market," she said, "but one thing to remember is that choosing a home is a highly emotive decision. There's a lot to be said for the feeling you get when you physically walk into a space - and viewing a property over video conference can't replace that."
I share Jo's view. Buying a house isn't an investment we make every day, and for owner occupiers nor is it one that can be made without an element of emotional decision making: as Jo says, it's incredibly difficult to convey the same physical feeling or reaction over a screen that you get from actually spending time inside a potential home.
As such, my prediction is that we will see growing uptake in virtual viewing technology at the early stages of house hunting - with buyers choosing to conduct initial viewings online, for example, in order to narrow down a shortlist of those which they might wish to view in person. 
More change to come - but there will always be space for human interaction
As for what next? As the property market slowly reopens, we will see the industry continue to rethink almost every step of its process, adjusting and reconfiguring for a newly distanced world.
Twenty-five years ago, people found their homes by talking to their local estate agents, and laboriously searching printed property listings. Nobody imagined a world that could be any different – surely people weren't ready for change when it comes to such a high-value transaction as buying a home. Only five years later, Rightmove was founded, and the world of property search was transformed. It is now difficult to imagine a world in which residential property search does not start online.
Back then, change was driven by the emergence of the internet. Today, as we are seeing now, digital transformation can happen even faster when forced by something like Covid-19.
Looking ahead, I don't expect the pace of change to slow down any time soon. Technology investors will continue to push the industry forward, but there will always be space for the right type of human interaction in the process. What will be important will be for experts to work in close collaboration with proptech businesses, to ensure the industry can deliver a seamless experience coupled with trusted guidance, at a time when reassurance has never been more needed.
At Investec our team of bankers are available digitally and focused on assisting you through your property process, start to finish. And because we recognise that every buyer's needs are unique, we do so through a completely bespoke service, matched to your individual needs and goals.
*Investec Bank plc is an investor in Orbital Witness through Outward VC Fund LLP.