But do these stats reflect the remortgaging environment for investment bankers, legal partners or business owners? These are all people whose borrowing needs are far from typical. After speaking to our team at Investec Private Bank, they don't appear to be far off.
"We're seeing a lot of remortgages. That is probably the core of what we're doing at the moment," says Lisa Parkes, a private banker in our corporate executives and entrepreneurs team.
"We're in a low interest rate environment, and we're also in an environment where the property market has softened."
Interest rates are at near historic lows and have been for over a decade. The Bank of England (BoE) has raised the base rate twice in two years, up to 0.75%, but this remains far below the 5.75% seen just before the global financial crisis. The dreaded B-word - Brexit - also continues to create uncertainty, which may discourage the BoE from raising rates for now.
These factors mean many homeowners could see now as a good time to remortgage and may be keen to take advantage.
How are interest rates affecting remortgaging decisions?
Senior executives and business owners aren't the only clients keeping an eye on interest rates. Recent figures from fraud prevention agency LMS revealed 96% of UK remortgagers chose a fixed-term deal in the second quarter of 2019. But many clients have taken a more nuanced approach to interest rate forecasts.
"Many clients are indeed opting for a five-year fixed-interest deal and making the most of low rates," explains Martyn Smith, a private banker from the finance professionals team.
"However, other clients are choosing variable rates because they believe rates won't be rising for a while. There are many different views out there."
People typically remortgage because their fixed term is coming to an end. Our clients are no exception, although it's not always their primary motivation.
"Every client has a completely different mindset. What suits one might not necessarily be right for another," says Chris Duck, a private banker who works with legal professionals.
Of course, many people are time-poor and have sophisticated borrowing requirements that conventional lenders can struggle to accommodate.
Meeting the complex needs of HNW professionals
Clients have incredibly diverse requirements across both residential and Buy-to-Let (BTL) remortgages. Some want to consolidate multiple lending streams. Others are unable to remortgage with an existing provider because their earnings have become more complicated.
Many are keen to free up equity to purchase BTL properties, or refurbish their existing home to add value for when the market revives. Professionals may earn income in foreign currencies, creating further complexity. Occasionally, a lender's appetite for development finance on a project may have changed.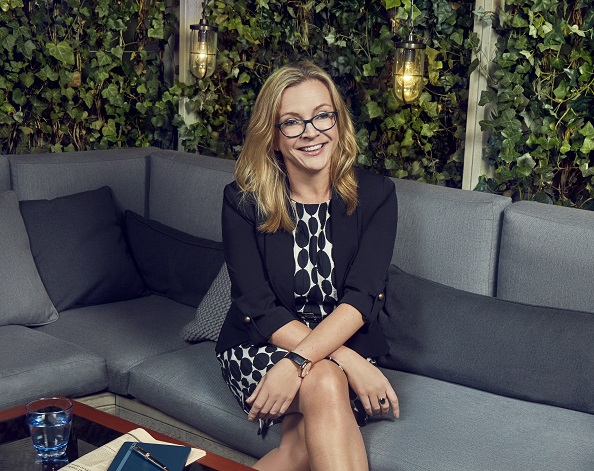 Lisa Parkes, Investec Private Banking
We're seeing a lot of remortgages. That is probably the core of what we're doing at the moment.
"At Investec, we take the time to understand how an individual's income is structured, which enables us to create bespoke, tailored solutions, whether that means interest-only options, repayment plus interest features, or various combinations over different periods of time, potentially at high LTV rates," Chris explains.
How bespoke is bespoke? Martyn recently worked with a client whose existing mortgage product was fairly standard. It had an element of capital and interest repayments, plus an interest-only component. The client wanted a more flexible finance facility, while also hedging their bets on interest rate fluctuations.
"We structured a product that had four different parts. One part was on a 10-year fix, another part was on a 5-year fix and a third was on a 3-year fix," Martyn explains.  

"We also gave the client a revolving element to the mortgage. This provided a percentage of the debt quantum as a revolving credit facility, which they can now draw and fund as they wish." 
Accelerating your success
Every client we work with has a different definition of success. That's why we don't provide a run-of-the-mill service but a holistic view, a flexible approach and a long-term vision, all underpinned with a pragmatic sense of urgency.
"We take the time to understand how an individual's income is structured, which enables us to create bespoke, tailored solutions."
We have also removed SVRs and instead favour lifetime tracker rates that provide a surety and fairness for those who think fixed rates may go lower still. BTL clients benefit from our understanding of sophisticated portfolios and complex borrowing structures, such as Special Purpose Vehicles and Trusts. But these products and features barely scratch the surface.
For Lisa, our intrinsic value lies in each team's ability to look beyond an individual's basic income profile and see wealth in its entirety when assessing mortgage affordability.
"We understanding our client's needs do change, and we are able to structure facilities to meet individual requirements. Ultimately, our focus is on building deep and lasting relationships with professionals in order to work more closely with them and help them grow."
Speak to a private banker about your remortgaging needs
See more from Investec Private Bank