In our recent report, Beds for Rent: A Golden Age, Investec explored the opportunities for investors in sectors including retirement living.
The research – compiled by polling global institutional investors on their appetite and activities – highlighted the growing demand for high-quality accommodation for later life and the potential for investors and entrepreneurs to fulfil this need.
Auriens, a landmark development of 56 luxury apartments in Chelsea is one development that reflects the opportunity for founders and residents alike. The complex has been designed with the features of high-end hotel including a full spa and wellness offering; a cinema and speakeasy bar. Its homes are now available for rent in one of London's most glamorous neighbourhoods.
Auriens' co-founder David Meagher recently joined Simon Brooks of Investec to discuss the trends in retirement living and what the future holds for these kind of property developments. Here are their views:
The retirement sector is rapidly evolving
The retirement living sector is seeing an increase in interest from investors. According to Future Living II, 33% of institutions are currently investing in the space compared to 20% in 2019 and 60% consider the sector to be appealing in the future.
This is good news for those in later life or those with family members who might be looking for premium accommodation. "Retirement living solutions are getting more sophisticated as time goes on," says Simon.
There are a number of factors driving growth and innovation, including the increasing attraction of amenities and communal living in a post-pandemic world. But it is the combined housing wealth and longer retirement of the over-75s, which has created the opportunity for new, high-quality properties and an incentive for entrepreneurial minds.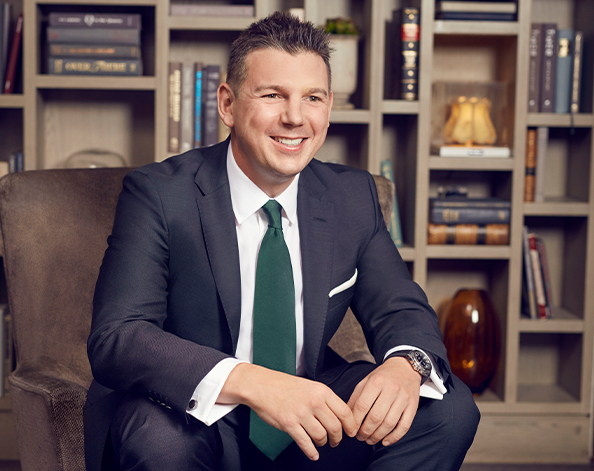 Simon Brooks,

Investec
Many of our clients have an entrepreneurial compulsion to solve gaps. As a lender, you have to align to a vision that has limited history, but compelling evidence that demonstrates the opportunity.
"Care is something that everyone wants to know is there"
"Everything we thought we knew about later life has changed," David says. "People are living longer, healthier, more engaged lives than ever before."
With developments planned for St Johns Wood and Kensington, Auriens' has focused on providing state-of-the-art facilities which are desired by its clientele.
"We often see people in their late 70s and early 80s who are very active, and who want a very engaged lifestyle with access to a a range of services around them," he says. "Others can be feeling somewhat alone so the importance of community is huge; we work really hard when residents move in to make sure they're meeting other like-minded people in the area."
And although David notes that every resident will have slightly different needs, fundamentally the offering is about care. "Care is something that everybody wants to know is there, even if they might not have a requirement for it on day one," he explains.
Auriens operates as a rental-based model, with a monthly fee for each apartment that covers residency and the majority of living costs.
"We find people aged 80 to 85 are looking to dispose of assets," says David. "They're looking for more convenience and they don't want the burden of running costs associated with a home. I think being asset light and hassle-free is important to a number of people."
The model also allows Auriens to offer a hotel-style luxury service, including front-of-house, security and a 24-hour care team. "We have around 50 full-time staff dedicated to looking after welfare," said David. "The rental model allows for a full-service solution."
Leasing models are familiar to the Investec real estate team. "Different ownership and access models are emerging in the retirement sector," comments Simon. "In your later years, you're needing to consider how you pay for care and your lifestyle and so forth. Should you have all of your wealth tied up in property assets? Financial planning considerations such as cash-flow needs and inheritance can prompt exploration of other options such as renting."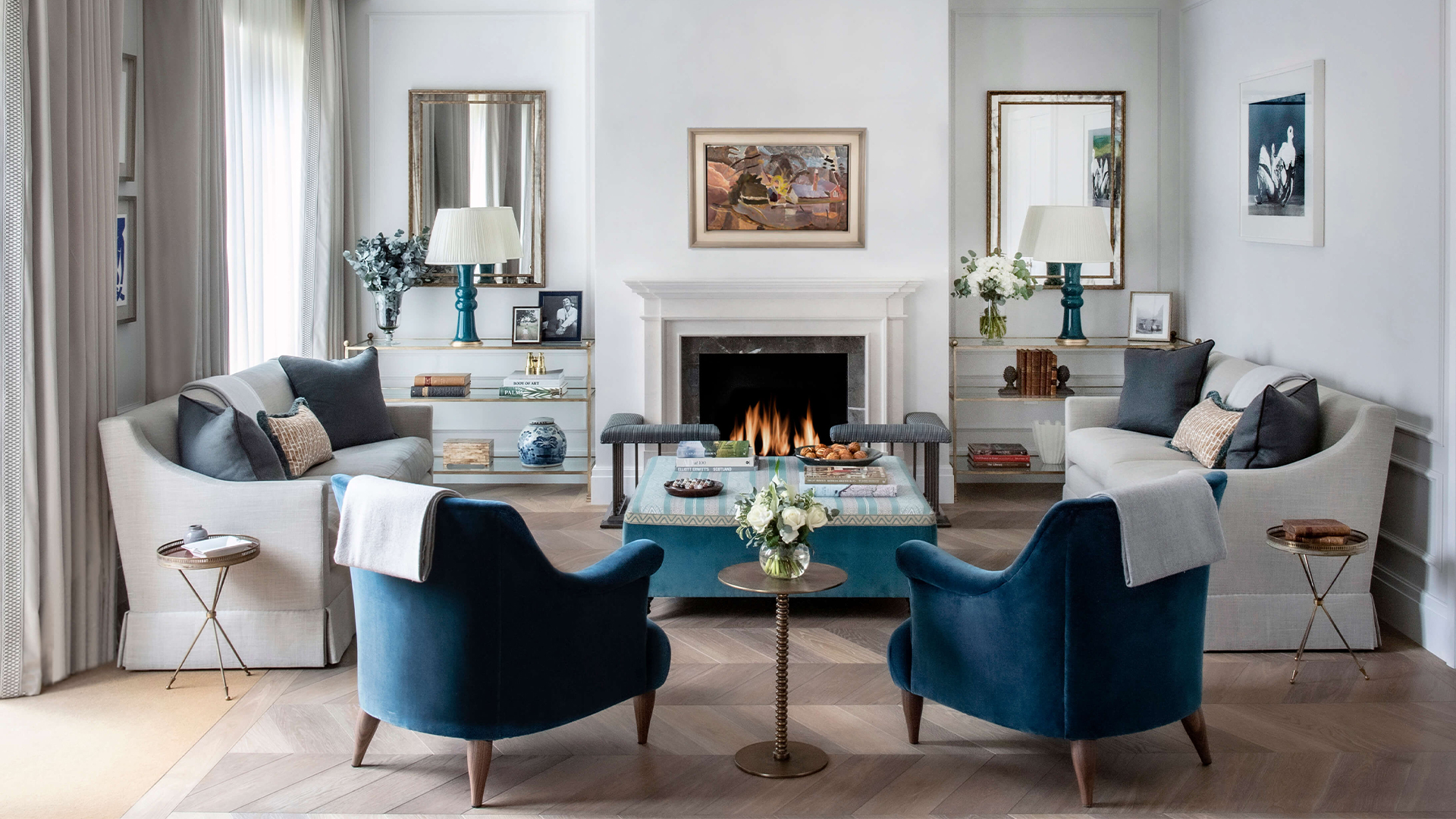 Photo Credit: Sim Canetty-Clarke
Innovation needs financial partners
David and his team began work on Auriens in 2016 and have scaled their ambitions since realising the potential for the business to make a difference.
The task of completely reimagining the sector doesn't come without its challenges, though, as David explains. "It's been an education process to explain how we can develop something worth more than corresponding residential property in the area," he says. "It costs you a lot more money to develop this kind of scheme, and so your funding requirement is more challenging."
Investec has been able to step in to support David and his team.
"When you're doing something new, the challenge is that it hasn't been offered before," comments Simon. "Many of our clients have an entrepreneurial compulsion to solve gaps. As a lender, you have to align to a vision that has limited history, but compelling evidence that demonstrates the opportunity. To do this, you have to be prepared to spend the time to understand it."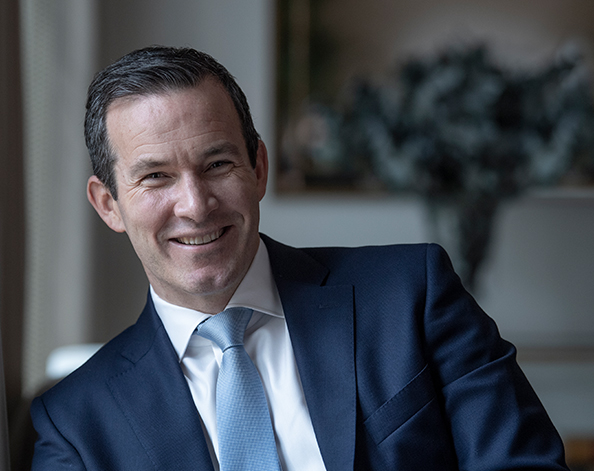 David Meagher,

Founder of Auriens
We hope this is the start of a multi-generational business... We want to enable people to live their lives fully.
Photo Credit: Sim Canetty-Clarke
A multigenerational business
So what does the future hold for retirement living?
For Simon, there is a need for future policy updates that reflect the changing retirement sector. "I think that what we'd like to see from policymakers and so on, is support for the planning process and recognition that this is not the same as building traditional housing," he says.
As for Auriens? In David's view, demand for a more luxury retirement offering will continue to grow. "I think the older demographic are certainly after a more luxurious retirement offering," he comments.
His team are working fast: "We have another site that's ready to start construction and we're going through fundraising at the moment. We're looking to start in June 2022 in St John's Wood with 89 units, and we're planning Kensington at the moment," says David. "We hope this is the start of a multi-generational business with the ambition to have a global brand," he adds. "We want to enable people to live their lives fully."
More information about Auriens is available here.
Interested in experiencing Auriens or being connected to members of our network? Please email Deborah Sayagh, Head of Strategic Client Partnerships.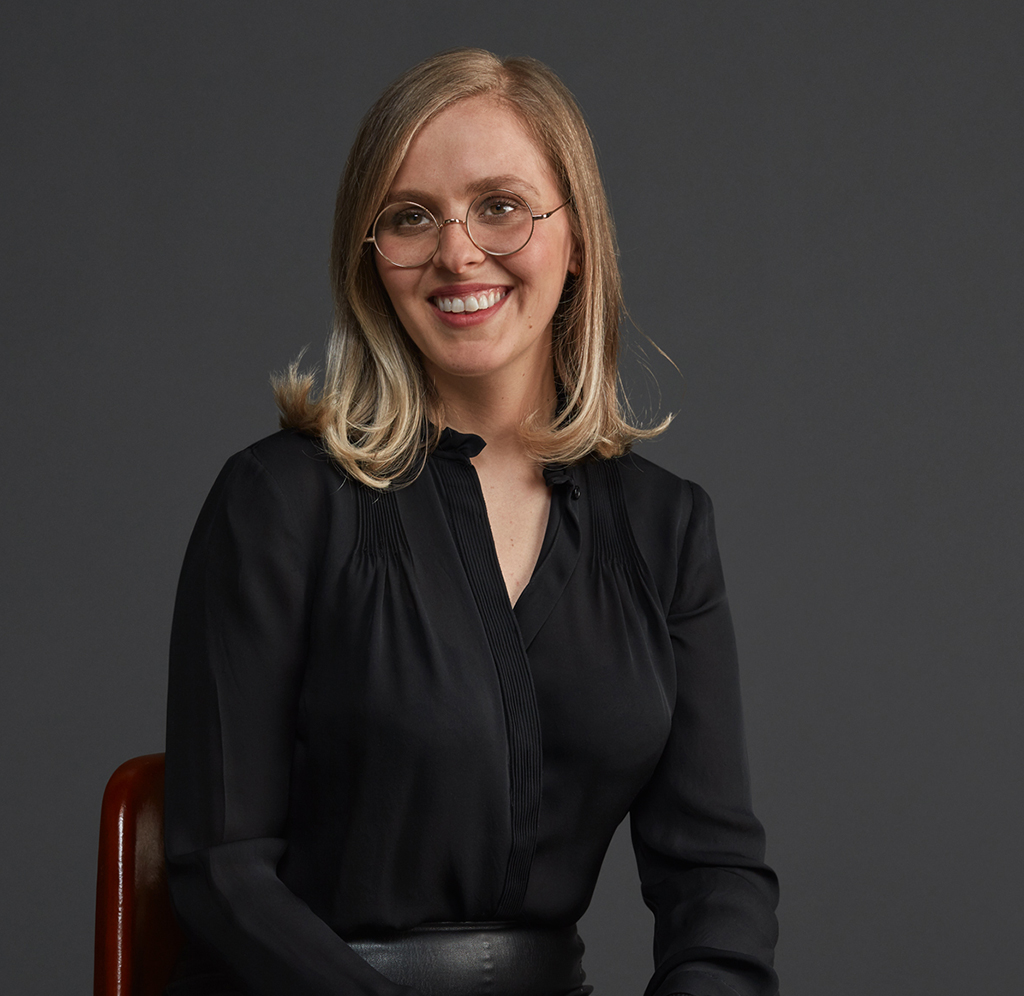 Deborah Sayagh
Head of Strategic Client Partnerships
Disclaimer:
Auriens is a client of Investec Bank plc through the Real Estate Property Finance team. Investec Bank plc ("Investec") works with a number of trusted advisors through its client network. Investec does not recommend or endorse any network member or service. Clients will need to assess the suitability of a network member's services for their own needs and conduct their own due diligence. Members of Investec's network may have their own eligibility criteria, service fees and terms and conditions that Investec does not provide. Engagement with a network member is at a client's own risk and Investec does not accept any liability or responsibility directly or indirectly for any losses that may be incurred. Investec does not earn or pay any fees through the network.
More insight from Investec