For me, entrepreneurial spirit is the golden thread that ties all our departments together, enabling us to view opportunities through a lens of understanding and connectivity. In the private capital team, we work with experts in their field who are incredible wealth creators. They're often asset rich, but cash and time poor. So, when they identify a supernormal opportunity, it's our job to help them reach out and grab it with both hands.
Turning ideas into reality
We work with people who have clear goals in mind, as well as a track record of success that gives us the confidence that they'll be able to achieve them. That's why it's really exciting when we are the trusted partner they turn to. We should always feel privileged to write cheques to our clients; the bet we're making is that they're going to realise their ambitions, and we'll do everything we can to help them get there.
As an example, one of our clients founded a very successful media business in the 1990s. It's actually one of the last independents operating in that space. He saw an amazing opportunity to develop a separate start-up, but he needed liquidity to incubate the idea. Having already built an incredible business from the ground up, he clearly had the expertise and vision to do it again. We were therefore pleased to be able to step in and provide the necessary funding for the venture.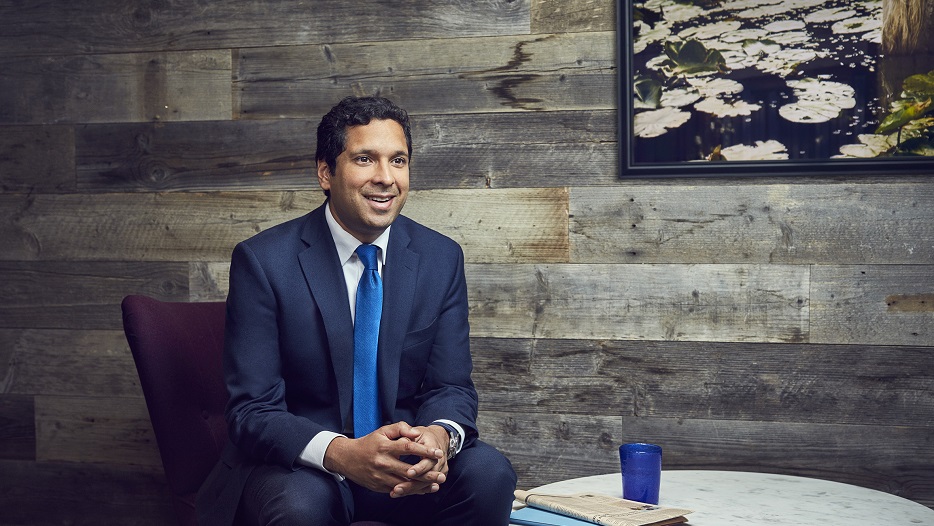 Arjun Chopra, Investec Private Capital
What's really important for us is the client's journey. Where are they heading over the next five years? What lies beyond that? And how can we be a meaningful part of that journey?
But for my colleagues and me our work goes beyond just a financial transaction. We're incentivised by the personal connections we make. We strive for close relationships with all our clients; I can't think of an instance where I don't know what a client enjoys doing outside of work or whether or not they have kids.
Our boutique-style approach is key when cultivating these relationships. They are a cherished by-product of the many hours we spend talking to our clients about the strategic decisions that go into shaping their future. Every client has unique circumstances and requirements, so it's crucial to tailor what we do to meet that individual's specific needs.
Looking ahead

If last year is anything to go by, 2020 will be a year of tremendous dynamism. Our clients stay ahead of the curve, so with many of the issues that are currently worrying other people, they've either already adjusted to them or been able to unearth the latent opportunities within. The people we work with haven't asked about Brexit in over a year. They're already prepared, so it's not keeping them awake at night.
Speak to one of our team about your needs
Instead, the theme of the last year has been executing good ideas quickly and efficiently to capitalise on opportunities within the market. For executions, we've been the busiest we've ever been, and there is a strong pipeline as we head deeper into 2020. The speed with which we are able to act on the needs of our clients is bolstered by our lean, close-knit team and an internal infrastructure that is designed to pivot quickly.
The strength of the relationships we build also means that many private capital clients come to us from other specialist banking divisions within our group, whether it's mortgages, corporate finance or another team. I'd like to think they may have originally come to us for a home loan, but they've stayed because their positive experiences have assured them that we can assist with any other challenges and opportunities they encounter.
Ultimately, what's really important for us is the client's journey. Where are they heading over the next five years? What lies beyond that? And how can we be a meaningful part of that journey? These are the questions that continue to inspire us as we help clients grow their businesses and pursue their entrepreneurial dreams.
See more from Investec Private Bank