*Most recent figures at the time of publishing.
Receive Focus insights straight to your inbox
Ruth is scheduled to take over later this year as CEO of Investec Bank plc, the main banking subsidiary of FTSE 250-listed Investec plc.
Ruth, a 47-year-old mother of three who hails from South Africa, is currently Investec Bank plc's chief risk officer.
Education
BA cum laude (Wits)
Hons Economics
MPhil Cantab (Cambridge)
Work experience
Started at Investec in 1998
21 years at Investec
Favourite quote
"...continual becoming, never being..."
(Schopenhauer, referencing Plato)
Meet Investec Bank plc, CEO-designate, Ruth Leas
In this podcast with Investec Focus, Ruth talks about her journey, the people who inspired her, and why she's never felt out of place in a boardroom.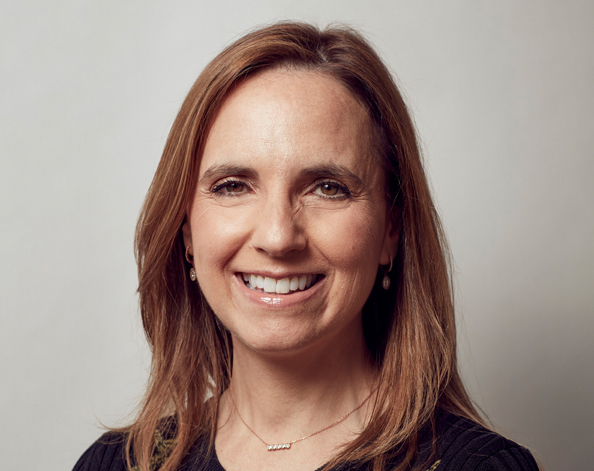 Ruth Leas, CEO-designate, Investec Bank plc.
Don't look at being a woman as a disadvantage. It's actually a major advantage and one should take this on and use it.
Ruth on mentorship
"I had an amazing professor – Prof Peet Strydom at Wits. He inspired me in my study of economics and planted the seed in my mind to consider studying abroad."
On why she's stayed at Investec for almost her whole career
"It's definitely the people that have made me stay. I think of Stephen Koseff, Bernard Kantor, Glynn Burger – these are people with huge integrity that one can never question and a huge generosity of spirit.
"I basically grew up here. I felt that Investec has always been an investment bank with a heart and a soul, where you're not just another number or employee."
On finding flexibility in a corporate
"I felt that I could always do my own thing here. It was as close to being an entrepreneur as you could be in a corporate structure. And as long as I performed, I could get all the flexibility that I wanted. Looking back, that's what I've been able to achieve here."
15
of the world's 800 bank chief executives are female
6.4%
of full-time executive roles at FTSE 250 firms are occupied by females
On unconscious bias in the workplace
"I think that the reason women haven't really come into these roles as much as we've seen men in them is mostly due to unconscious bias… Unconsciously men don't necessarily consider women for some roles because they have a stereotype in their minds as to who could perform certain roles."
On why it's not just the boardroom that needs to be more representative
"I think it's important to have more women on boards and I know that everybody has gone that route, but I think it's imperative to have women and people who are diverse at all levels of the organisation and that is what I believe contributes to having a far better-performing company."
On belonging and inclusion
"In addition to diversity, I think belonging and inclusion is very important in companies. The more diverse your organisation is, and the more different people you employ, the more possible it is that anyone can actually feel like they fit in."

On being a woman in a male-dominated industry
"Looking back, I always think about whether I thought that being a woman would be a hinderance or some kind of obstacle, and I really have to say that I just don't feel that it was. I feel that I was able to be ambitious and to chase the roles that I wanted, and being a woman and the people I was working for didn't hold me back."
On the choice of motherhood
"One has to admit and accept that having children causes one to step out of the workforce for an extended amount of time, and when you do step out there are certain roles that you aren't able to take on, because you're just not there.
"And the sacrifice I made was a choice. I wanted to be with my children at that point in time, I didn't want to work full time, I wanted flexibility and I understood that with that choice, there's always a consequence and that I couldn't have certain things."
On the myth of work-life balance
"I'm not sure there's any such thing. I think the saying "something has to give" definitely rings true. I certainly try my best… I enjoy my work very much, I find it intellectually challenging, I enjoy being around the people, and I'm strongly maternal so between the two of those things, you just try your best. I'm not sure there's a balance."
On finding opportunity in chaos
"What I learnt coming out of the financial crisis from 2007/8 was "don't waste a good crisis". There's no doubt that the best opportunities you will ever see are when things are absolutely terrible in the market. And that is the time to be brave and bold and to really go for it, but you have to be in a position that you've kept your powder dry for those situations."
About the author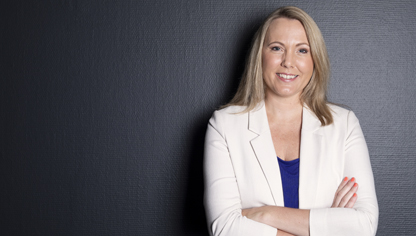 Ingrid Booth
Lead digital content producer
Ingrid Booth is a consumer magazine journalist who made the successful transition to corporate PR and back into digital publishing. As part of Investec's Brand Centre digital content team, her role entails coordinating and producing multi-media content from across the Group for Investec's publishing platform, Focus.