Get Focus insights straight to your inbox
I recently had the privilege of travelling to Vancouver, Canada. Nestled between the North Shore Mountains and the vast Pacific Ocean, Vancouver is not just a place of incredible natural beauty – it is also one of the most sustainable cities in the world. From my time there, it became clear that a focus on the environment and sustainability is not only possible but has created a thriving beautiful city.
All too often I hear people saying that sustainability and the Sustainable Development Goals are fads.  It's easy to understand why, as they are viewed as lofty but not easily implemented ideas on how to solve the biggest problems facing our planet and society. It's easy to say "the theory sounds good but putting it into practice is a different story". However, what the city of Vancouver put into perspective for me was that the implementation of these ideas is not that complicated, hard or overly ambitious, but are largely achievable and can yield beautiful results.
So where did Vancouver start its sustainability journey and how did it achieve what it has so far? In 2011 the city adopted its "Greenest City Action Plan", which aimed to make the city one of the most sustainable on the planet. The plan targeted pillars of sustainability and included a focus on mandating energy-efficient green buildings and sustainable public transportation, focusing on renewable energy and, over time, a transition to a fully green economy. Although the decade-long plan has been concluded and not all the targets were achieved, the city still made significant progress. Interestingly, the plan and ultimate vision was focused on creating opportunities for its people and economy while still meeting the needs of future generations.
An ambitious plan, well-actioned that translated into a memorable city experience.
Our taxi ride from Vancouver airport to our hotel was the first hybrid car, and taxi, I have had the privilege of being in. The city is focused on transforming its public transport options to be more sustainable by utilising the latest clean energy techniques as well as adding electric and hybrid busses. The city encourages alternative forms of transport like walking and cycling and has invested in protected bike lanes and improved crosswalks. The city's goal is to have more than 60% of all trips made up by walking, cycling or public transport by 2040. In terms of private transportation, Vancouver was one of the first cities in the world to adopt electric vehicles. Before our trip, I had only seen pictures of a Tesla on the internet or social media but after a few days there, it felt like I had seen every model and colour currently available on the market. Although we didn't see many charging stations lining the streets, the city now requires all new city condos to have an electric vehicle charging station. It was evident there was no smell of petrol or car fumes walking through the city, which shows how sustainable public transportation is an important step in decarbonisation and adds to our general health and wellbeing.
What the city of Vancouver put into perspective for me was that the implementation of these ideas is not that complicated, hard or overly ambitious, but are largely achievable and can yield beautiful results.
A key aim of SDG 11 - Sustainable cities is a focus on urban planning and ensuring that cities are not creating inadvertent heat maps that ultimately change city weather patterns. I read that 90% of residents within the city now have a maximum five-minute walk to get to green spaces and city parks, thanks to the action plan to create more green spaces. Although we only experienced snow-filled parks (which was a treat for us South Africans who had never experienced snow), there was no shortage of parks and open spaces across the city. Stanley Park, which is one of the largest green spaces in North America, has the most beautiful views, which could easily motivate anyone to take up some form of outdoor activity. Part of the green initiatives have been focused on urban planning and ensuring that the city design is as efficient as possible. All new buildings are required to be energy efficient and older buildings are being retrofitted to become as energy efficient as possible. The plan also set ambitious targets around renewable energy and carbon emissions, which translated into reducing carbon emission even as the city population has increased, as well as an increase in jobs.
Recycling within the city has been another key focus of the sustainability plans. Every rubbish station throughout the city requires you to sort your waste, with the goal of reducing the levels of waste sent to landfills. Sorting your rubbish accordingly and recycling seems like an embedded part of life, with even our hotel requiring us to sort our rubbish. By enabling people to recycle and making it easy, people have naturally adopted the process. A waste management company, which ranked the worlds greenest cities in line with their recycling efforts noted that Vancouver has increased its recycling rate from 40% to over 60% within the last 10 years. The city has a strategic plan in place called Zero Waste, which aims to create a zero-waste community by 2040 by supporting sustainable resources.
Aside from the Greenest City Action Plan, it wasn't hard to notice the city's focus on sustainability and the SDGs. When purchasing my snowshoes, the brand and company's commitment to sustainability was proudly on display on the box, together with a clear summary of what material made up the shoe and where those materials were sourced from. At our hotel, the first page of the menu of the main restaurant noted where all the ingredients used across the signature dishes were sourced from, together with their focus on sustainability. Finally, when walking into any store, the companies' values are often on display, incorporating sustainability and many of the SDGs.
Initially it really did feel as if I was in an alternate universe where everything that I read about daily was actually being practiced, adopted and appreciated. By the end of the trip, I felt empowered that I could contribute to the sustainability practices through the choices that I made, thanks to the visibility of sustainability credentials and education around what my choices meant.
Often sustainability and the SDGs are viewed as macro issues that are harder to solve in practice than the theory suggests. However, my trip to Vancouver showed that the implementation thereof is not only possible but that a city can thrive by using the blueprint of the SDGs to create sustainable cities. Further, once you are aware of sustainability and the SDGs, the abundance of opportunities becomes clear and you begin to notice them everywhere. Everything starts at the beginning, and for Vancouver that was the City's action plan that started back in 2011 – a great success when seeing what the city has achieved so far.
2030 is now only eight years away. It's never too late to start learning about sustainability and the SDGs. Once you do, you begin to realise the limitless possibilities that can be achieved through them. The examples shared above show just how some possibilities become a reality and can fundamentally transform a city and the experience of the city so positively. If every person, city and company focused their collective efforts on sustainability and the SDGs, devised their own action plans and made consistent efforts to achieve them, then we could easily realise the global aims of the SDGs by 2030.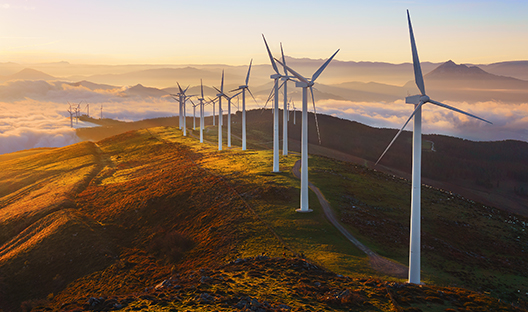 Responsible Investing and Sustainability at Investec Wealth & Investment
As Sustainability is core to our fundamental investment approach, we have integrated ESG considerations into our investment decision making and broader investment process. 
Read more articles from The Road to 2030 series