Get Focus insights straight to your inbox
Historically, fossil fuels (such as coal, petroleum or gas) have dominated the power generation landscape, thanks to their relative affordability and dispatchability. Over the last decade, however, the picture has changed considerably, with renewable sources such as solar and wind becoming much cheaper.
As more renewable capacity is rolled out, the benefits from moving further down the cost curve will continue to be realised. South Africa's own renewable rollout is a perfect example of this, as the numbers for one of the most exciting solar power projects demonstrate. The 100MW ACWA Power Redstone Solar Thermal Power Plant, also known as the Redstone CSP Tower, which began early works in February 2021 in the Northern Cape, is expected to electrify about 210,000 South African homes during peak demand periods.
The Redstone CSP Tower will be the CSP plant with the lowest tariff, thanks to the benefits of scale and improvements in solar technologies in recent times. Investec has been closely involved in the project since 2018, as the first commercial bank to support the transaction. Its involvement includes providing senior debt worth R660m, foreign exchange, and interest rate hedging, as well as other facilities.
The project is on track for completion in the 4th Quarter of 2023. The facility will have a Power Purchase Agreement (PPA) for 20 years with Eskom, starting on completion of the project. The total project cost is estimated at R11.5bn.
The ground-breaking nature of the project was recently highlighted at the annual IJGlobal Awards, which  recognise best-in-class transactions and organisations across the international infrastructure and energy sectors, where Redstone won the award of Renewables Deal of the Year for Africa.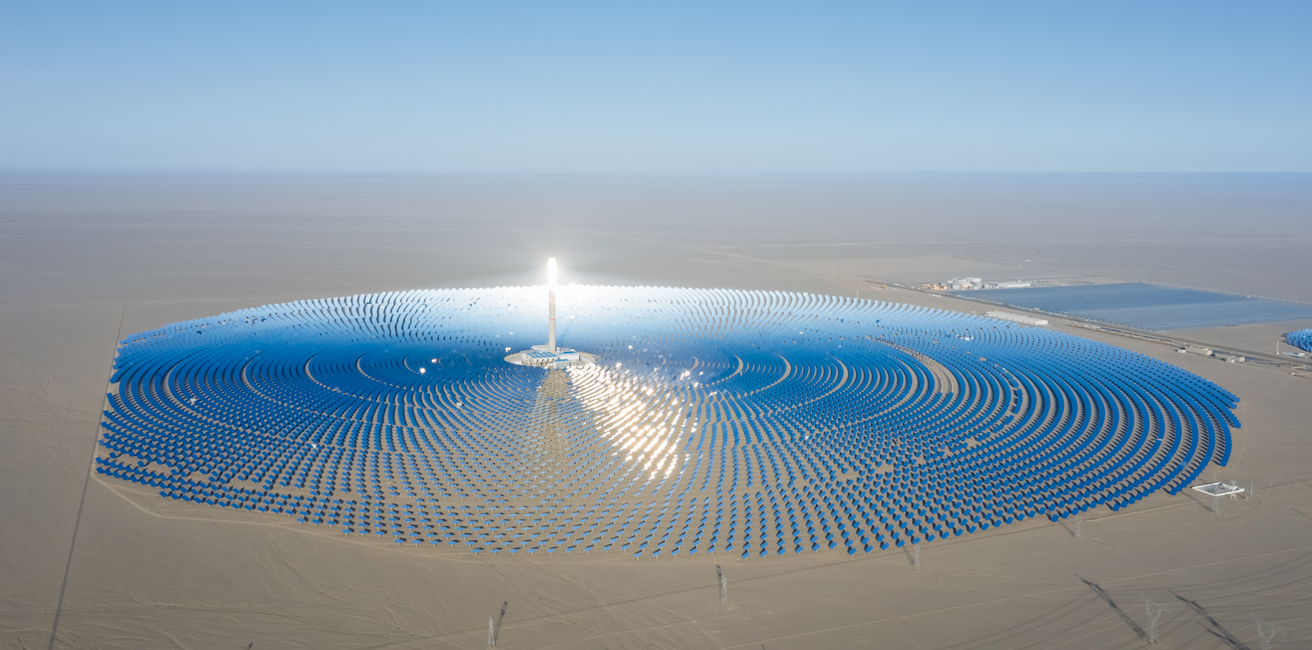 An aerial view of a 100-megawatt molten salt tower solar thermal power plant in China's Gansu province.
A record-breaking CSP
According to Bernard Geldenhuys, Senior Transactor in the Power and Infrastructure team at Investec Bank, it will also boast a number of other firsts. "Not only will it be sub-Saharan Africa's first CSP molten salt tower, but it will also be the largest of its kind in sub-Saharan Africa, second only to Morocco's 150MW NOOR III CSP, also commissioned by ACWA."
Geldenhuys says Redstone CSP Tower will also be the CSP with the largest storage capacity on the continent and the lowest tariff in South Africa. "It's the first Renewable Energy Independent Power Producer Procurement (REIPPP) project to provide ancillary services (grid stabilisation services) to Eskom, at no additional cost. And it's the largest REIPPP project, in terms of total investment," he explains.
Redstone in numbers
R11.5bn
total project cost
250m
height of the central receiver tower
12 hours
storage of additional electricity supply
What is a CSP?
A CSP molten salt tower, as its name suggests, is a 250m tall central receiver tower which uses molten salt as the heat transfer fluid and storage medium. It differs from CSP molten salt parabolic trough plants, in that the solar energy reflected from the solar field directly heats up the molten salt contained in the central receiver positioned on top of the tower. 
A CSP molten salt parabolic trough plant uses thermal oil, which is heated by the reflected solar energy and in turn heats up the molten salt in the storage system. This intermediate heat transfer process in parabolic trough systems causes significant energy losses and therefore is a less efficient plant.
Molten salt technology allows solar energy to be stored for dispatch during the evenings and early mornings, when demand among households is usually greater and the sun does not shine. Advances in solar field control systems and improvements through scale have made this an increasingly viable alternative to coal-powered plants.
"In the Redstone CSP Tower case, the thermal storage lasts for 12 hours, making it a truly dispatchable facility," says Geldenhuys.
The rollout of renewable projects should not only assist the transition to low and zero carbon emissions but will also benefit regions such as the Northern Cape economically, through job creation and enterprise development. "This project is estimated to create over 2,000 jobs at peak during construction and 100 jobs permanently during operations over the life of the plant," he says.
Investec's involvement follows that of other successful CSP projects in South Africa. One is the 50MW ACWA Power Solafrica Bokpoort CSP, commissioned in March 2016 and also located in the Northern Cape, where it provides power for over 100,000 homes. In 2020 Investec led a R5bn refinancing for the project - the largest infrastructure refinancing in South Africa. 
Another is the 100MW Kathu Solar Park, currently South Africa's largest CSP plant providing electricity for 179,000 households. Investec partnered with the developers and provided both equity and debt financing to the project.
"As renewable energy moves down the cost curve, so the possibilities for delivering cheap, reliable power solutions open up able to serve larger bases of users. New projects in South Africa clearly demonstrate this process. The Redstone CSP is an excellent example of how, as renewable energy builds scale, so the benefits of lower costs and improved technology become clearer for all stakeholders," concludes Geldenhuys. 
"As the ongoing cycles of load-shedding show, there is a clear need for dispatchable, clean and cost-efficient power, which Redstone will help to address, while paving the way for future projects of this type," he concludes.
About ACWA Power
ACWA Power (TADAWUL:2082) is a developer, investor and operator of power generation, desalinated water and green hydrogen production plants. Registered and established in 2004 in Riyadh, Saudi Arabia; ACWA Power employs about 3,500 people and is currently present in 12 countries in the Middle East, Africa, Central Asia and Southeast Asia.
ACWA Power's portfolio comprises 64 assets in operation, advanced development, or construction with an investment value of SAR 251.7 billion (USD 67.1)and with a capacity to generate 42.7 GW of power and produce 6.4 million m3/day of desalinated water per day, delivered on a bulk basis to address the needs of state utilities and industries on long term, off-taker contracts under utility services outsourcing and Public-Private-Partnership models.
ACWA Power's mission is to deliver electricity and desalinated water reliably and responsibly at a low cost, thereby contributing effectively to the sustainable, social and economic development of communities.
About the author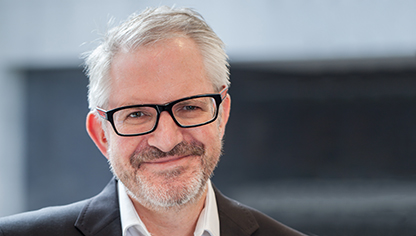 Patrick Lawlor
Editor
Patrick writes and edits content for Investec Wealth & Investment, and Corporate and Institutional Banking, including editing the Daily View, Monthly View, and One Magazine - an online publication for Investec's Wealth clients. Patrick was a financial journalist for many years for publications such as Financial Mail, Finweek, and Business Report. He holds a BA and a PDM (Bus.Admin.) both from Wits University.
Read more insights on renewable energy